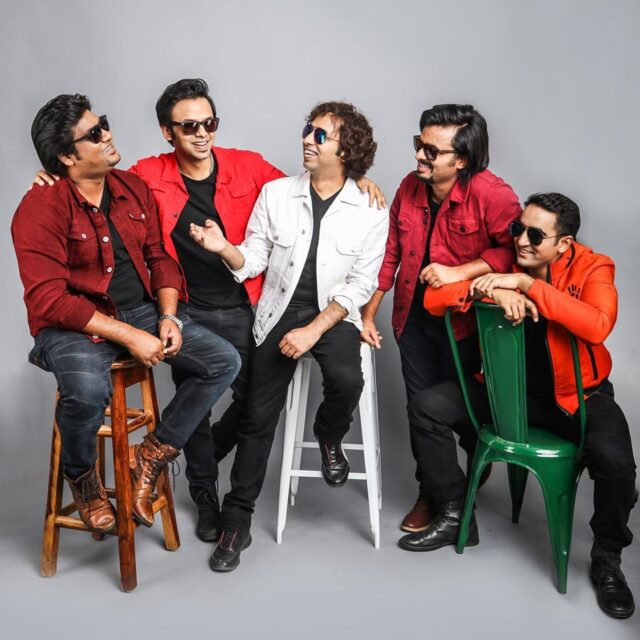 Popular multi-genre Indie boy-band 'Astitva' is coming to serenade Hong Kong on 6th December* in a live performance organized by student group – Ovo Events.
Brothers Salman and Zaman Khan (lead singer and guitarist) joined with drummer Ayush Gupta, bassist Amit James and keyboardist Kamal Kharera formed Astitva in 2007.
The group has been competing in schools and colleges right from the start. Subsequently, growing and becoming the best band on MTV INDIA and on Sony India, composing the Official Delhi Anthem for Commonwealth Games in 2010 and having millions of views on their YouTube channel.
How did the band come together?
Salman: Well, the band was literally formed in our bedroom (laughs). Basically, Zaman and I used to share our room. Zaman was learning the guitar and I used to learn Hindustani Vocal from our maternal grandfather 'Padmashri Ustad Ghulam Sadiq Khan Sahab'. So, that's how it all began initially – from randomly singing at home, using the bed as a stage, looking in front of the mirror, to singing on a stage in school.
Then in 2007, I met Ayush on my first day of university at Ramjas College, Delhi University. He was a year senior to me.
Zaman: Oh yes. He was the one who named the band 'ASTITVA'. And I was still at school. So, that's how the journey began – a few school and university kids who wanted to create their own identity, who wanted to create their own existence in the world of music.
Ayush: 'ASTITVA', is a Sanskrit word which literally means 'identity'. Later in the days, we met Amit James at a gig where he used to play for another band. We interacted a bit and just clicked then and there.
Salman: And here we are! Playing a concert in this beautiful city, Hong Kong. God has been really kind to us.
Were there ever any concerns – personal or from family, when you all decided to make a career in music?
Salman: Well, initially it was. Every parent prefers their kids to pursue 'Safe Careers' – but come on, nothing is safe if you don't have the passion for it. Zaman and I knew we had a passion for music. All we wanted to do is be on-stage and perform!
Zaman: Later our parents realized that we're really serious about music. All they wanted was us to be sincere with whatever career choice we make, they wanted us to give our 100 per cent. Though, Ayush's parents were way more strict.
Ayush: Yeah, you see I come from a family of Chartered Accountants. Academics was of topmost priority for my parents but eventually, they also started supporting what I love. Over time, things settled when they started getting results of our hard work and passion. James' and Rizwan's family were very supportive since day one. They had no issues with that, thankfully.

You've been together for ten years – what keeps you going as a team?
Ayush: Well, we guys are our own biggest critics. And it's very important for us to be grounded at the same time. That's why we keep new targets every now and then. Plus, thankfully there is no place for any ego clashes between us as we take this band as a family. It's more about the bond, the aura, the positivity and what the five of us create on stage. It's all for one and one for all.
What is the scenario in the music industry now that is different from what it was ten years ago?
Salman: When we started, we were in school and college – during those days, there wasn't much of experimentation in Bollywood music particularly. Basically, Bollywood music was only making a certain type of music for movies – 'situation-based songs'. Whereas young independent artists and bands were bringing an all new sound on the table and on the music scene.
Zaman: Astitva, touchwood is one of the few artists or bands which has tried to maintain a balance between both the genres – Bollywood and Rock. Now, Bollywood movies are also collaborating with bands like us to mend the gap and give the audience a fresh sound too.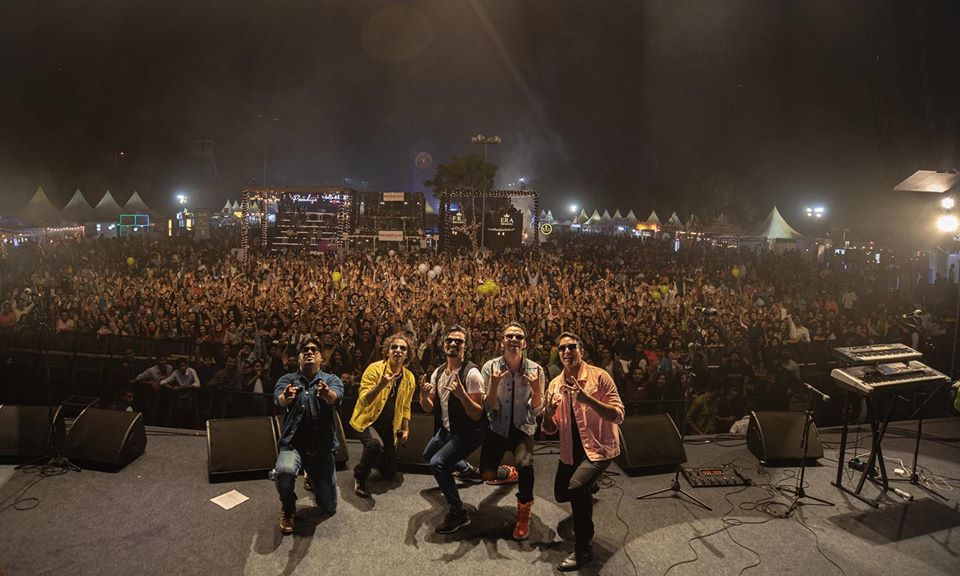 In terms of personal choice, are your music sensibilities the same for all of you?
James: Not really. But thankfully we are like-minded people who know what music we want to do. Basically all our influences are different.
Zaman: Agreed. Salman loves Hindustan Classical, Old Bollywood Classics. Mohd. Rafi Sahab is his favorite.
Salman: Yes, I also listen to Alternative Soft Rock and Ghazals with deep Urdu poetry.
Rizwan: Yeah, he is the Rockstar poet.
Zaman: I think I am more into Blues and Jazz. I love artists like John McLaughlin, Steve Vai, John Mayer, BB KING… Though Ayush and James are Hard Rock freaks. They love Rock, Metal and full head-banging stuff!
Rizwan: I, however, am totally into Yanni, Sir Elton John and all the great pianist ever born. So multiple influences we have, which when combined all, becomes the sound of Astitva.
If not music, what would each of you be doing professionally?
Salman: I would have been a Cricketer or a Theatre Actor for sure! Zaman would have been into acting as well doing movies.
Ayush: Yes, I would surely have been a Chartered Accountant or an Entrepreneur. James and Rizwan would've been into fitness, I guess.
Rizwan: Well, yes. I would've definitely been into sports or something like that.
What genre of music/ song is your most favourite to perform live?
James: Fast numbers and soft romantic are definitely our favorites to perform.
What are you looking forward to in Hong Kong other than your performance?
Salman: Hong Kong is very special to us. The people here are amazing. And we love the food!

Rizwan: I personally want to check out Ocean Park and Disneyland.
Ayush: We'd love to have a day just to ourselves exploring and checking out new places and stuff.
Zaman: And yeah, the night life of Hong Kong too. We've heard it's quite crazy.
Salman: We are honoured and super excited to be performing here in Hong Kong in front of all our NRI fans. They make us proud in a way. We just can't wait to perform for all the lovely people of Hong Kong. We promise to give them an evening to remember. It'll be one hell of a Bollywood night.
*Due to the recent unrest in Hong Kong, the show has been postponed. The new date of the show will be announced soon.
The following two tabs change content below.

Brinda Khandwala
My move to Hong Kong, though sudden, was a smooth one. Essentially a SoBo girl, my desi ties are wrapped quite tightly. But the warm vibe of Hong Kong, it's buzzing nights, the multi-cultural influences and of course, so many Indian friends made it easy to call this home. I've been writing all my life – on fashion, lifestyle, entertainment, art and just about everything that infuses colour into my life. Joining the A-Desiflava team is yet another excuse to put together all these passions for sharing with my fellow Hong Kongers!

Latest posts by Brinda Khandwala (see all)