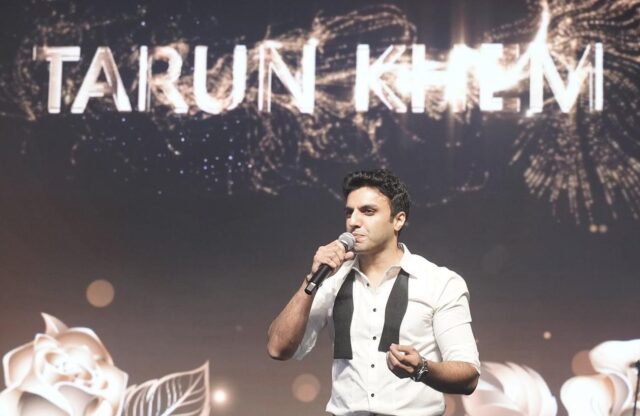 A-DesiFlava plays wallflower, as two Hong Kong based standup artists meet over coffee. Our very own humour columnist Maitreyi Karanth interviews the heartbreakingly handsome actor-comedian Tarun Khem
We decided to meet up at Starbucks but since it was all boarded-up we sat in Habitu. Tarun is a good-looking young man, very polite and polished. I try not to have first impressions of people because usually they are wrong, but first impressions are inevitable. I won't say what my first impressions were but can confidently say he was going to shatter them one by one…
Born and brought up in Hong Kong was Bollywood something you latched on to for the Indian connection?
I went to a school where there was just one other Indian, I knew nothing about Bollywood. The first Hindi movie I saw was Darr with my mom. I didn't know Shahrukh then, I knew who Sunny was. But the whole love for acting and Bollywood happened in Australia when I went to University (Monash University). I met 'Indian Indians' there and developed this fascination for Indian culture. Watched Dostana and got hooked to Karan Johar films.
He breaks into the 'tum paas aaye' tune. Can't say I would mark him for singing but full marks for enthusiasm!
That's when I started looking at moving to Mumbai, learning Hindi, trying films…
What?! You didn't know Hindi and you had never been to India?
No, never.
Now, obviously I am sitting in attention. This is not the guy I thought I had all figured out. I have heard him speak Hindi and it's pretty perfect! I want to know more…
So I decided to move and told my mother. She didn't take me very seriously but let me go. I went to Delhi, got a job, worked for 8 months before moving to Mumbai and getting a job in a celebrity management company. It was really cool but then I quit the job. In retrospect that was a mistake! I did a few jobs but the lack of Hindi was an obvious deterrent. So, I was back in Hong Kong.
I immediately regretted having given up. Determined to give it a better shot, I started learning Hindi. After I got the basics I left again for India; and this time to Lucknow, and purely to immerse myself in a Hindi speaking environment.
Where did you stay in Lucknow?
I stayed at the girls' hostel!
Ok, I am confused, who in their right minds would let this very handsome and charming young man stay at a girl's hostel? I am sure the girls would agree with me! But then of course, he uses the Maa card in typical Bollywood fashion
My mother knew someone there and they let me stay at the girls' hostel (laughter).
The first time I saw you was in a video where you did these multiple accents. When did you realise you can do impersonations and accents?
Growing up I used to impersonate Mr. Bean a lot. Also Tony Montana and the Joker. The Saif Ali Khan impression comes easily to me
Yes, I love that! I think the Saif one is the best.
That video where I did those accents of the world went viral and then Abhimanyu from Cutting Chai Events called me to say that he loved it, that I should try stand up and that he wanted me to open for Zakir Khan in HK.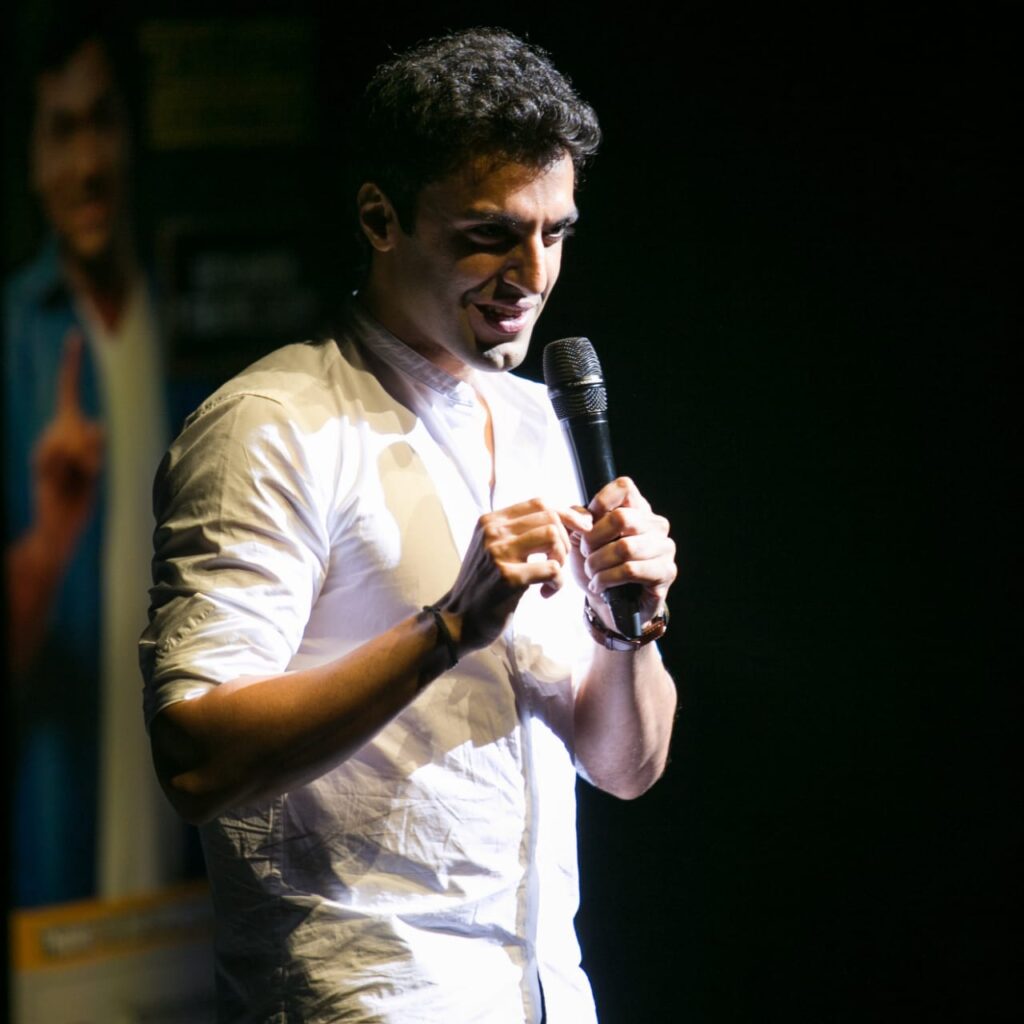 Oh! So, you had never done stand up before that. This guy has so many layers, it's like peeling an onion – a pleasant onion, 'cause he's sure easy on the eyes!
No, I had not. Actually, many years ago, I think in 2013 or 2014 I had gone to one open mic at Canvas Laugh Club in Mumbai. The first time I killed and the second time I was met with dead silence.
I love how he admits that…
So, then I just stopped doing it and completely forgot about stand up. After my accent video went viral in 2018, Abhimanyu called me up and convinced me to open for Zakir Khan. I said yes and had about 2-3 months to prepare, so I went to every single open mic in Mumbai to prepare for HK. I'm so glad Abhimanyu did that because I had a great time and genuinely enjoy stand up now.
So mainly are you an actor?
No, I am not, I am not. When people ask me what I do I find it very difficult to tell them. I act, I do voice overs in India. I dub for lot of films, TV series, I host events, I hosted one where I was the moderator for an interactive session with Zoya Akthar, which was good fun, I do stand up. I don't consider myself a comedian. For me a comedian is someone who is naturally comedic you know, someone who comes with witty lines all the time…
Oh, but most comedians come very well prepared and they just make it look like effortless humour. There is a lot of preparation that goes behind it all. Infact some of them are really boring in person! It's like Irfan Khan makes his acting look like not acting, like its effortless but he is amazingly well prepared I am sure. We then talk about the beauty and the scary bits of comedy. I love Tarun's modesty and the ease in which he admits his nerves or how a set of his didn't work somewhere.
After Zakir Khan, when I was coming to open for Papa CJ I ended up doing a lot of open mics in Hong Kong. I had to change my set from the time I did Zakir's show and I had to work on this new set.
Are you more comfortable with an Indian audience? Like a Saif Ali Khan would kill with any Indian audience, right?
I do western impressions as well. But when I perform for western audiences its more about my experiences in India. With an Indian audience in India, I also talk about my experiences in India being an actor and of course the Bollywood impressions are always a hit. Only 50 percent of my act is impressions. In India, sometimes it's a bit difficult for me to try and get the audience to relate to my sense of humour, maybe it's the accent, but that also depends on where in Mumbai I'm performing. I think I am most comfortable with an NRI audience as I feel they relate to me the most.
Because that is who you are!
Yes, that's who I am so that's why they relate to me more.
I have had the same issue in Mumbai at the Canvas laugh club. I realized that if you look Indian but have a foreign accent they don't want to laugh at your jokes. 'Cause they have this "who do you think you are" attitude. But if the same jokes were made by a foreigner, they would be more open to laugh
Yes, yes absolutely! I sometimes have to change my accent when I talk to casting directors. I have to do an Indian accent or else they will judge me.
He then proceeds to do an Indian accent which has me in splits not because of how it sounds but because he does it so perfectly.
For standup however I don't change it.
Accents and impressions – I can never do. Accents can be taught of course but impressions I think is just pure talent that you have.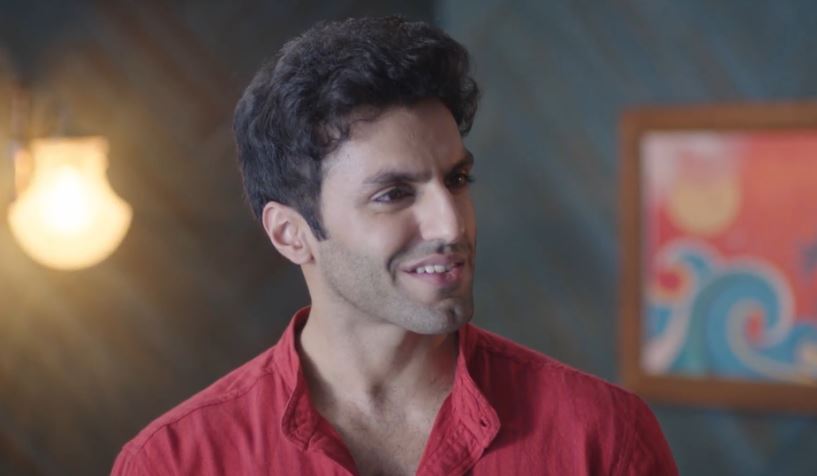 Have you experienced 'the casting couch'?
When I was very new, there was this guy who invited me into his dingy little office with little couches and he is sitting there asking me very leading questions. Like he said – 'is there anything you can do to make yourself memorable to me'. He gave me the vibes but I just played it cool and left. Ranveer Singh spoke about the same experience, and perhaps the same guy, later on the Simi Grewal Show.
Never mention Ranveer Singh… my mind wanders… Ok, I get back on track!
Man, I have so much more respect for you now that I have heard your story! Living in Lucknow to learn Hindi, working in Delhi when you had never been to India before and all the other things you are doing right now, I am amazed!
To be honest if I knew it would have been so difficult, I would not have started any of it. But now, I have done all the all hard work and things are happening, I am really enjoying it.
There is goes again, charming with his honesty! He surprises me every time I think we are done with the surprises!
Who is your favourite Indian actor?
Shahrukh Khan, Rajkumar Rao, Nawazuddin Siddiqui, Kareena Kapoor, Rani Mukherji.
I tried to add Kangana there because she is my favourite and he did a Kangana impression instead which had me laughing.
What is the upcoming projects
I am doing an English movie now, shooting in Mauritius and with an Indian producer. I am really looking forward to it. It's a primary character so it's pretty exciting. I have done a cameo in a Netflix film which will be coming out soon. I also worked with Kenny Sebastian in his show called Die Trying, which is currently streaming on Amazon Prime.
Good luck with everything! It has been such an eye-opening interview and I have had a great time.
My pleasure and I hope you do very well with your shows as well. Tell me more about your shows!
We switch the recorder off and he gets me talking about my future shows and in his inimitable fashion leads the talk to being all about you! You come out feeling happy and heard even though you had planned to do only the listening for the most part! That's the charming young man Tarun Khem.
The following two tabs change content below.

Maitreyi Karanth
This 'marvelous missus' concocts all her global influences into acts that have audiences rolling with laughter. Hong Kong's only female Indian standup artist shares some of her PG humour that doesn't make it to the mic for our readers.

Latest posts by Maitreyi Karanth (see all)