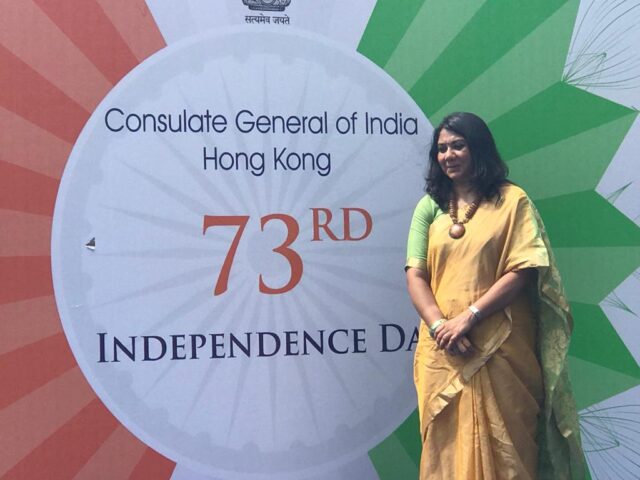 The beautiful morning started with hoisting the tricolour at the 73rd Independence Day celebration hosted by the Consul General of India Hong Kong, Mrs. Priyanka Chauhan.
There's no better way to start the day than standing for the national anthem with the 'tiranga' flying proudly under the blue sky. Decked up in saffron, white and green, Bharat Bhavan welcomed the Indian community for the celebrations. Guests arrived in formal traditional attire for the special day.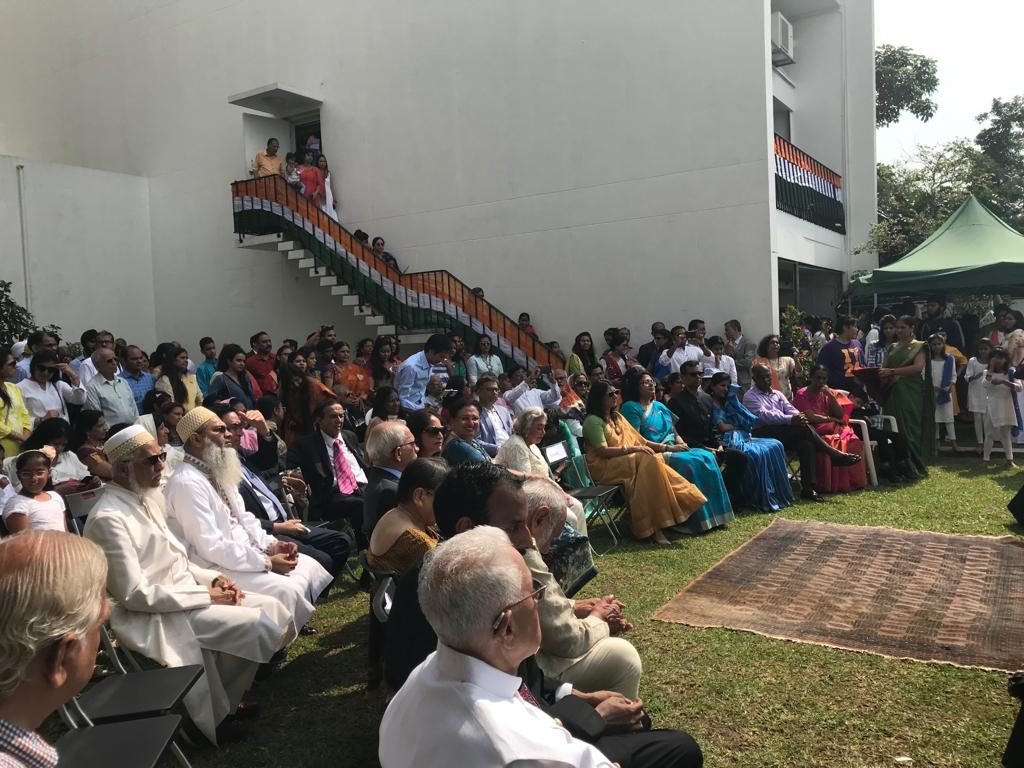 The flag hoisting was followed by cultural performances by talented young students and adults from all the diverse communities of India. The performances instilled a strong feeling on patriotism in the hearts of the audience.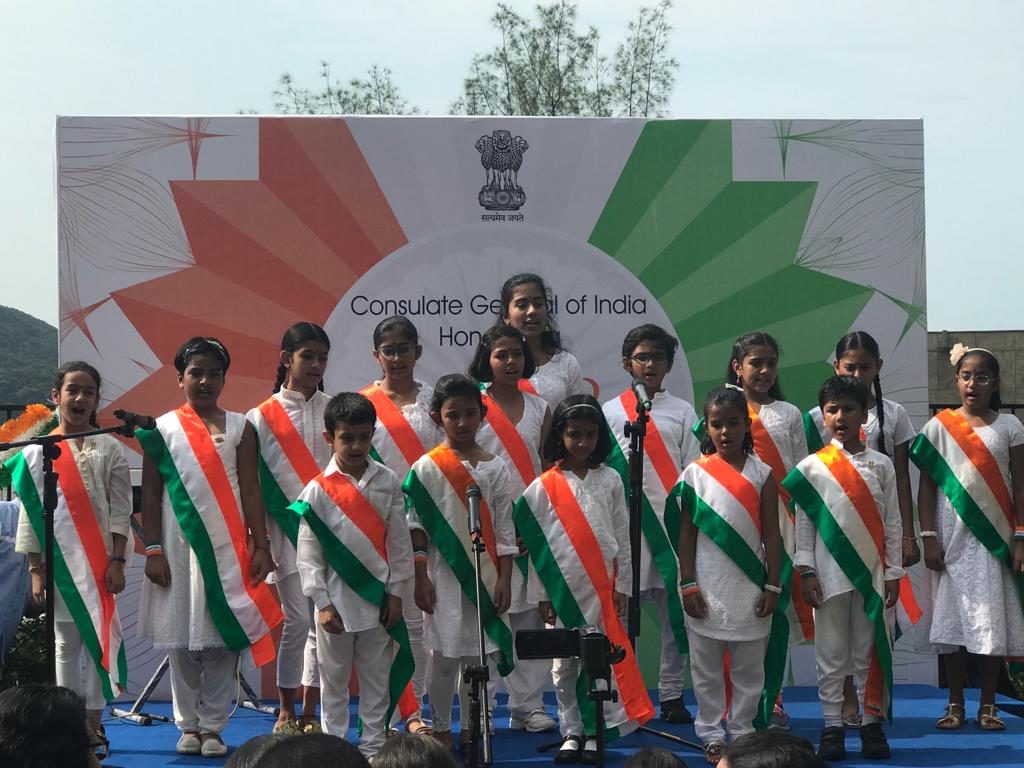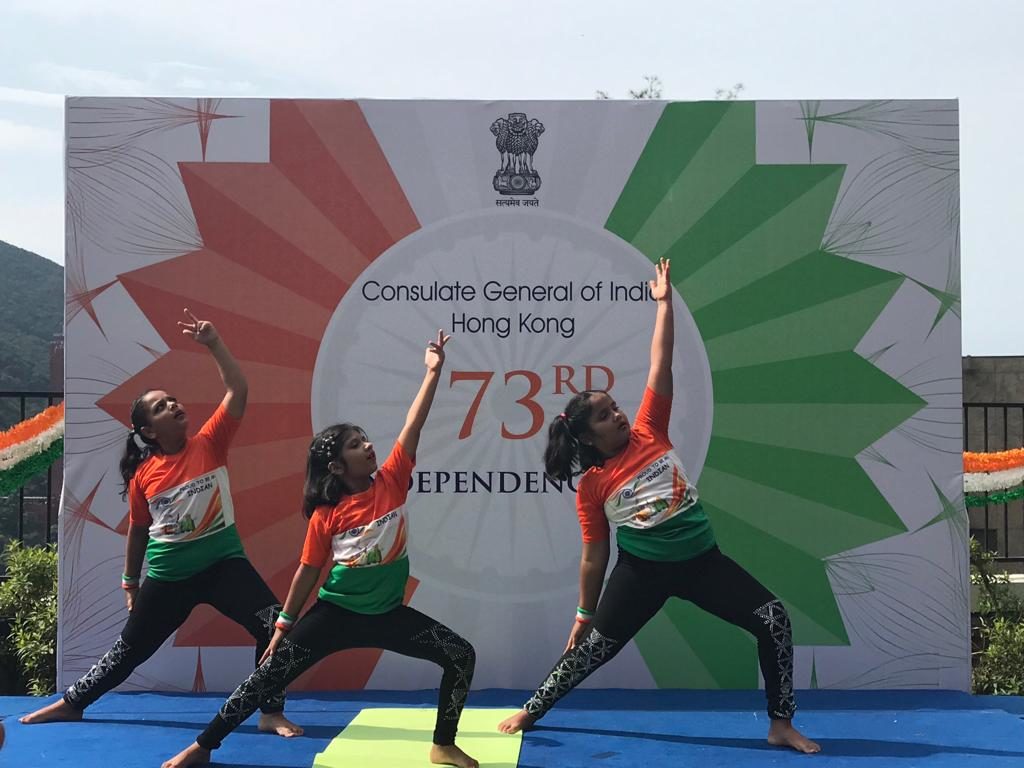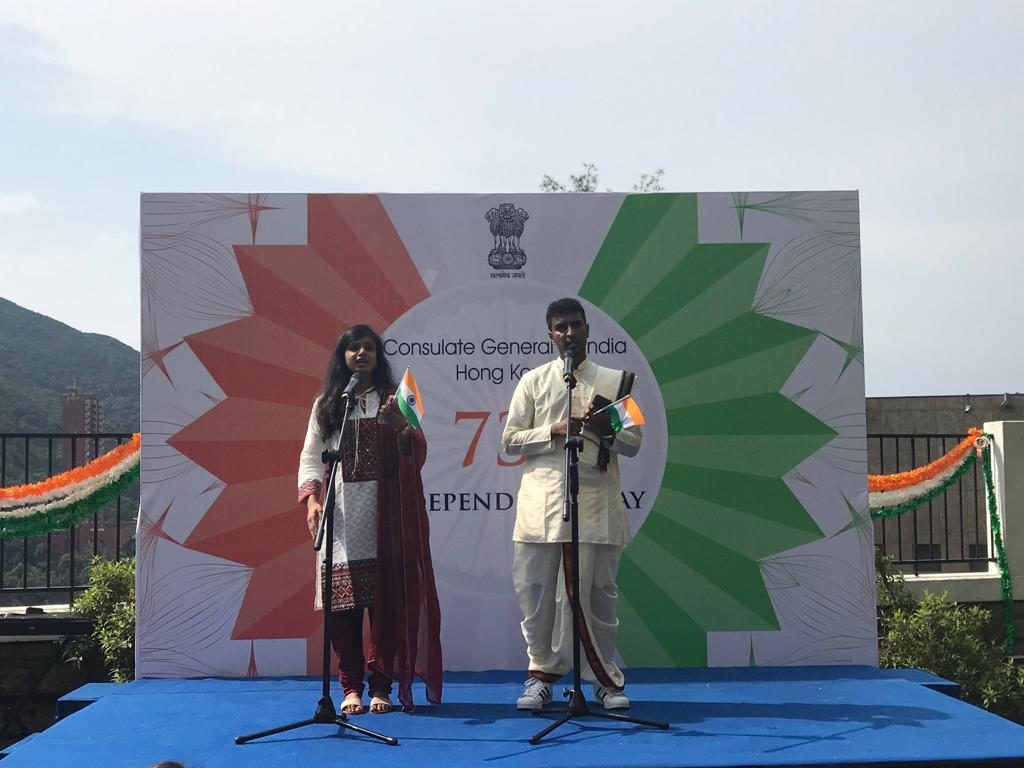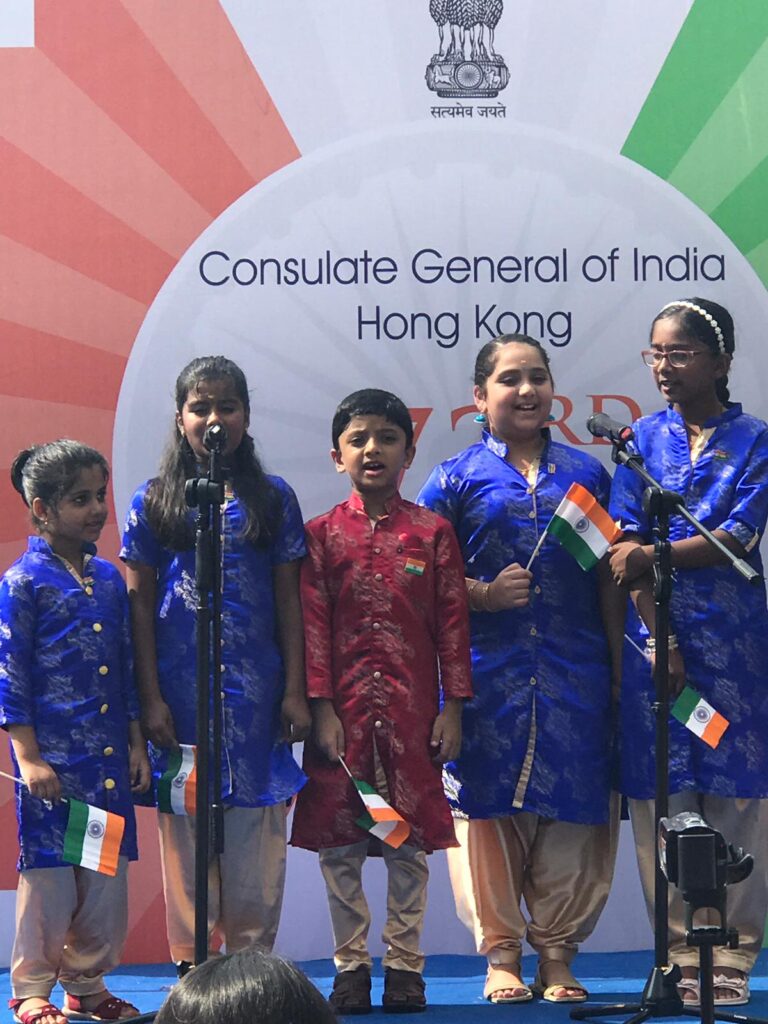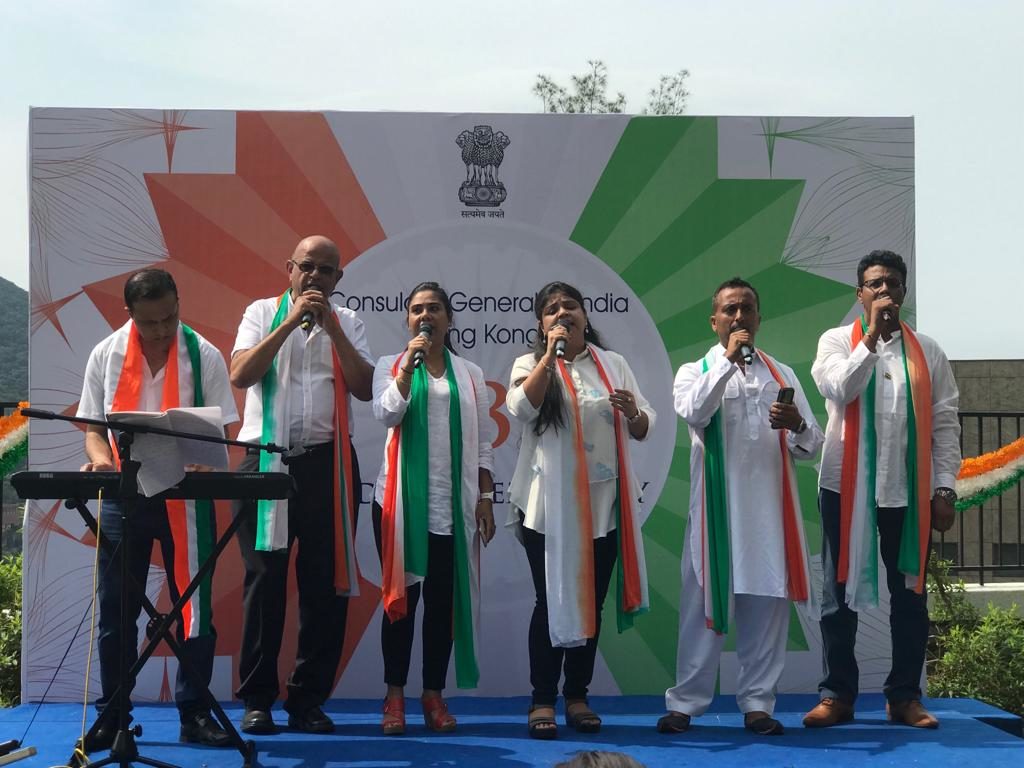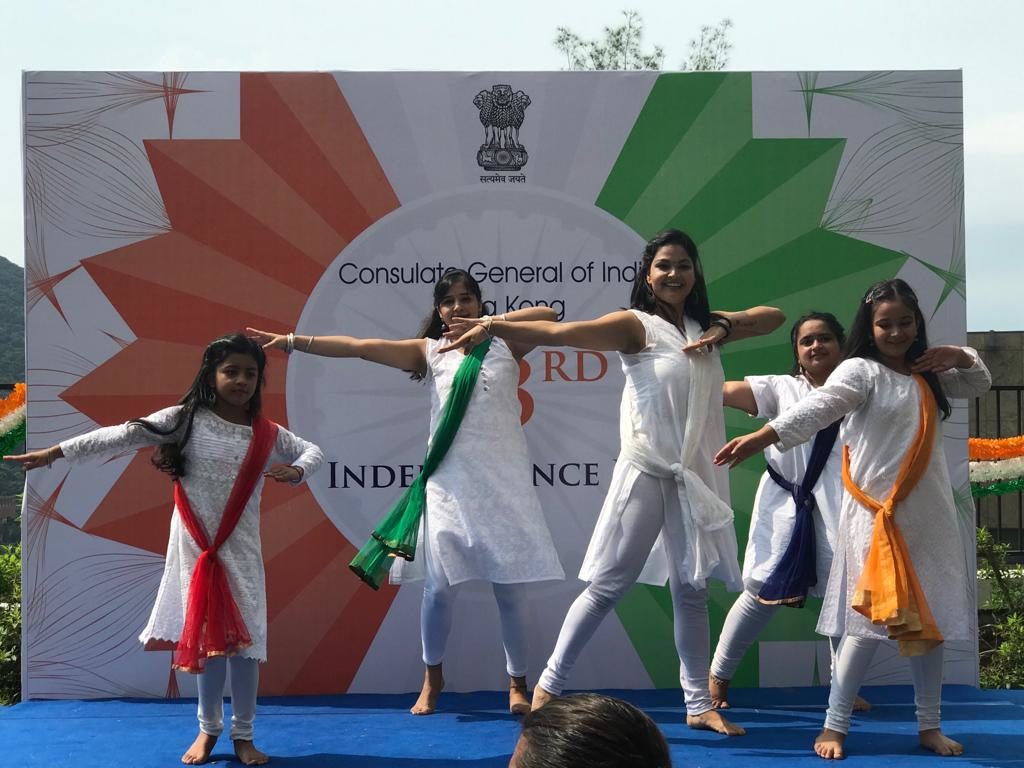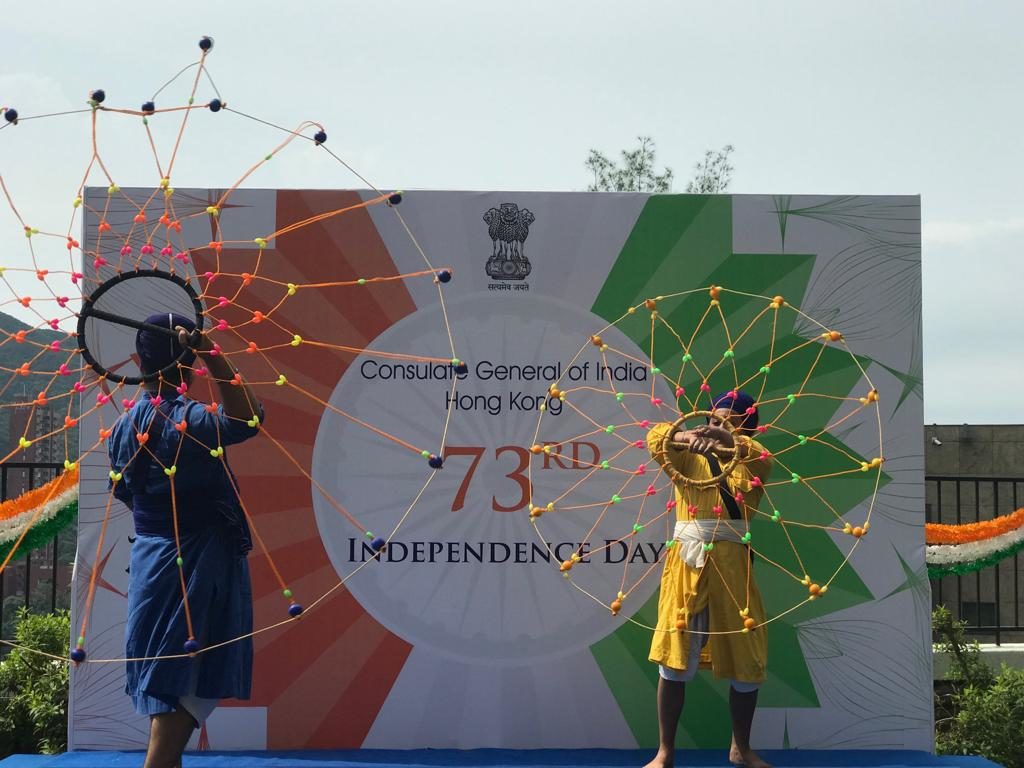 From patriotic songs – in Hindi and regional languages to the dances (including the brilliant yoga dance) and the superb Punjabi martial arts – everything kept the audience in awe. It was heartwarming to see so many parents keeping the Indian culture and patriotism alive by encouraging children to participate in community events. We wish you a very Happy Independence Day!
Photos by Krishna Shah
The following two tabs change content below.

Brinda Khandwala
My move to Hong Kong, though sudden, was a smooth one. Essentially a SoBo girl, my desi ties are wrapped quite tightly. But the warm vibe of Hong Kong, it's buzzing nights, the multi-cultural influences and of course, so many Indian friends made it easy to call this home. I've been writing all my life – on fashion, lifestyle, entertainment, art and just about everything that infuses colour into my life. Joining the A-Desiflava team is yet another excuse to put together all these passions for sharing with my fellow Hong Kongers!

Latest posts by Brinda Khandwala (see all)