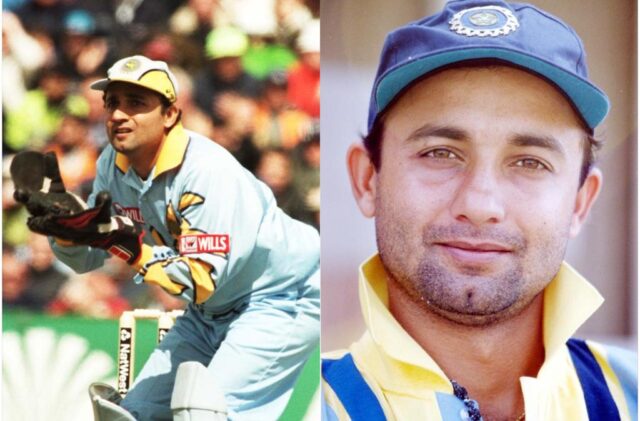 Adding more vigour to our excitement for the 4th ABCS (A-DesiFlava Box Cricket Sixes), is the encouragement from India's former cricketer Nayan Mongia. The star batsman and ace wicketkeeper will be attending the matches as Chief Guest. Before his arrival in Hong Kong, Brinda Khandwala had the opportunity for a candid conversation with the cricketer; and he sends us his best wishes!
How would you describe the relationship between Indians and cricket?
It's a kind of a national game that brings people together – of all ages, caste, class, creed… There is so much passion for the game. It's great to see Indians in every part of the world playing the game with the same passion and bonding over it.
Your son, Mohit broke your record of Baroda's U-19. How was that feeling?
I wasn't watching the match but was watching the score on the BCC app. And I was already proud that he made a double century in a day – that's not easy. I scored 224 across two days. And he made scored 240 in that match. So yes, it made us proud.
How involved are you in his training?
He used to play football. But once he played (cricket) at the club and then there was no looking back. I used to go with him every day. He is over 19 now. So, I have taken the backseat. He has to work hard, focus and play every day if he wants to play for the country.
What are your views on Kohli's captainship?
His record speaks for itself. He is in great shape and has a long way to go. We are proud and fortunate to have him play for the country.
What is your advice to youngsters who wish to take up cricket as a career?
It's a hard walk. You have to remain focused. And grab every opportunity you get, you never know where it takes you.
What is your advice to the ABCS players today?
Play with the best of your ability and enjoy the game. Box cricket is a format for fun – so make sure you're having fun.
For those who have just tuned in, Mrs. Purviz R. Shroff MH & Late Mr. Rusy M. Shroff BBS MBE present ABCS (A-DesiFlava Box Cricket Sixes) for teams in Hong Kong. Box cricket is an exciting new format for teams to play quick and fun matches indoors or on a smaller field. A-DesiFlava magazine intends to generate a strong community vibe here in Hong Kong with these initiatives.
More details on www.abcshk.com For registering your team, call Preeti: 64348876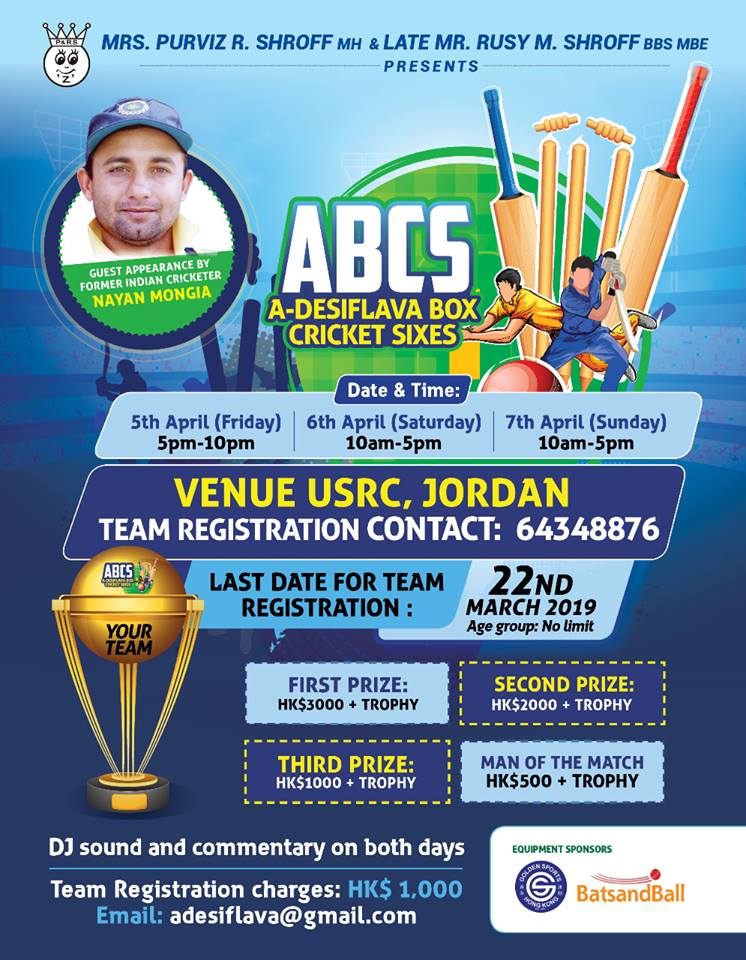 The following two tabs change content below.

Brinda Khandwala
My move to Hong Kong, though sudden, was a smooth one. Essentially a SoBo girl, my desi ties are wrapped quite tightly. But the warm vibe of Hong Kong, it's buzzing nights, the multi-cultural influences and of course, so many Indian friends made it easy to call this home. I've been writing all my life – on fashion, lifestyle, entertainment, art and just about everything that infuses colour into my life. Joining the A-Desiflava team is yet another excuse to put together all these passions for sharing with my fellow Hong Kongers!

Latest posts by Brinda Khandwala (see all)