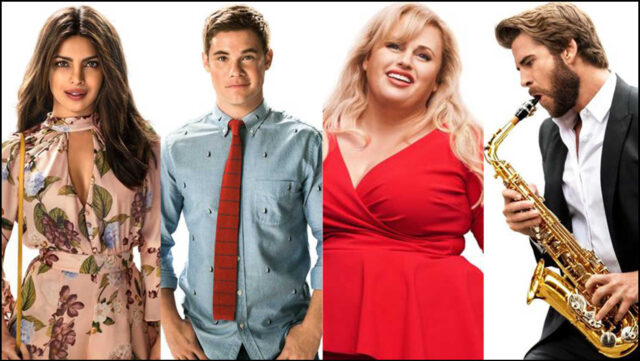 Among the grim thrillers, dark dramas, sinister supernatural phenomena, brazen femme fatale series, Netflix took its time to release a lighthearted love story – its latest rom-com 'Isn't It Romantic'. Starring Rebel Wilson (Fat Amy from Pitch Perfect) in the lead, this net-flick is meant to be the ray of sunshine, the breath of fresh air for hopeless romantics who are hopelessly seeking love on the home screens.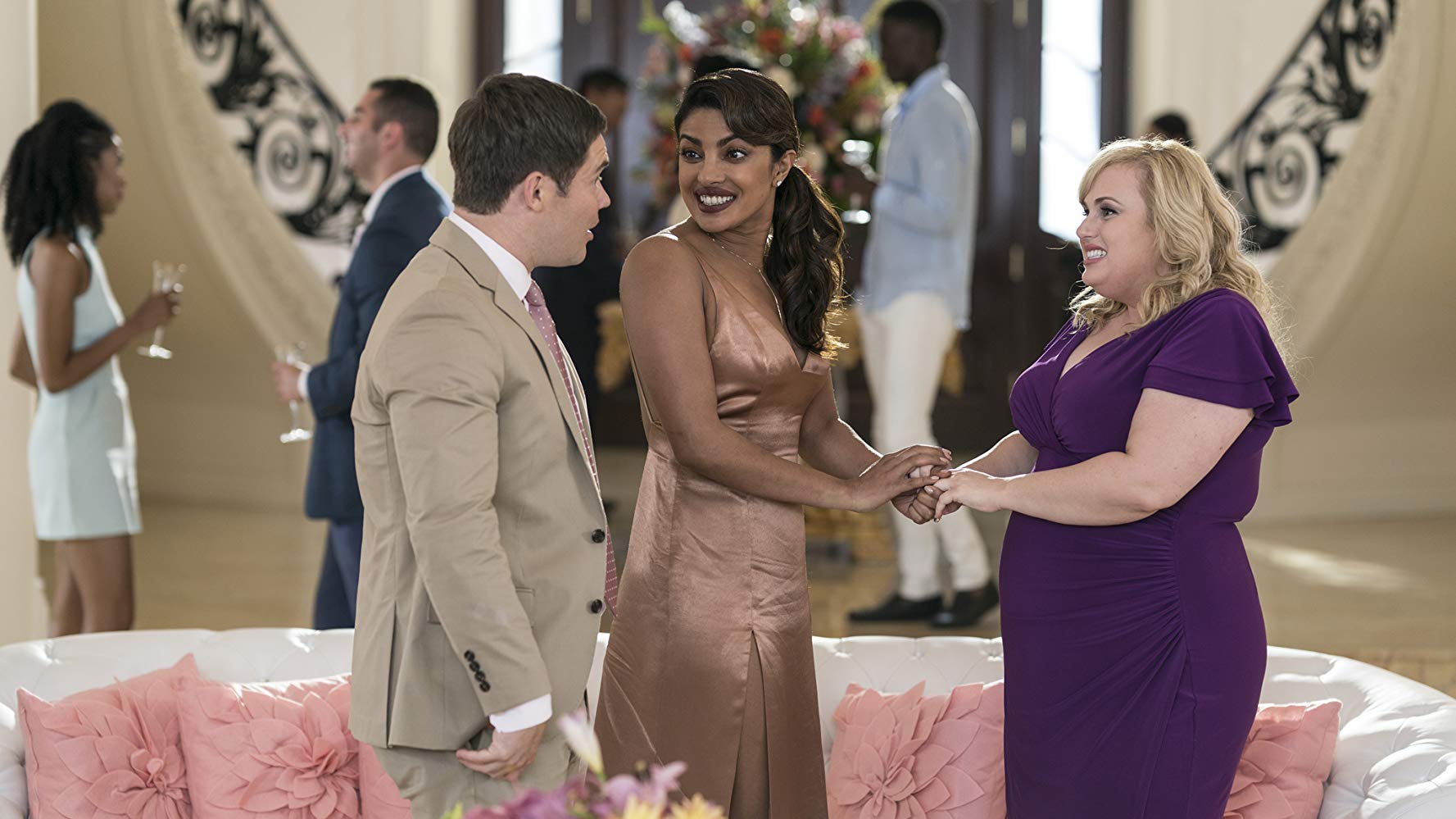 The movie also stars our 'desi girl' (and our reason to watch) Priyanka Chopra Jonas. It opens with the original soundtrack of Pretty Woman, filling our little hearts with hope already. The first thirty minutes are fraught with rom-com references of My Best Friend's Wedding, Sweet Home Alabama, Notting Hill, 13 Going on 30… forcing the audience onto the cliché track.
This story is about Natalie, a chubby architect who has given up on finding love because very early in her life her mother pointed out, "Girls like us don't get that (love). We're no Julia Roberts." So, she has already 'friendzoned' the lead man Josh (Adam Devine) to avoid a heartbreak and accept the reality of her dull life. A little subway accident knocks her into a coma and what she wakes up to is a glossed up, candy-coloured New York where she is the star of her own rom-com.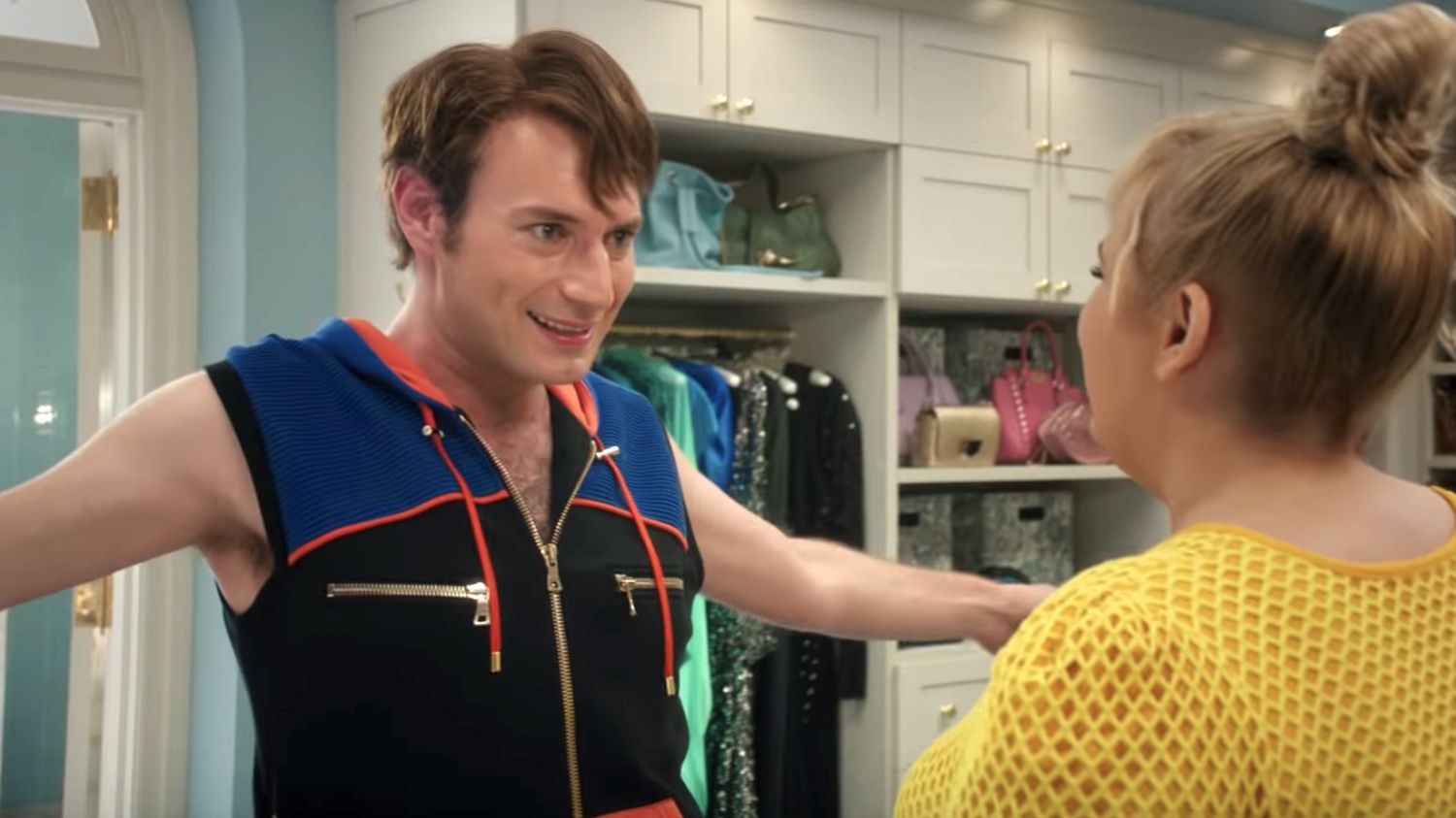 Here on what follows may as well be called a rom-coma because the audience is gagged with clichés that would knock them senseless. She has 'meet-cutes' with random hunks, lives in a chic Tiffany blue apartment where she wakes up looking Instagram-ready, a Carrie Bradshawesque wardrobe, tiny over-groomed pup, gay BFF 'Donny' (Brandon Scott Jones), hot office nemesis, and everything is just cupcakes and flowers.
It's hard to decide if this is an homage to classic Hollywood romances or a spoof on them. What helps us survive through this are glimpses of Priyanka Chopra as the diva-bitch, which she had aced years ago in Aitraaz. But this is a comedy, so she plays Isabella Stone the 'yoga ambassador cum bikini model' (as if that's a thing). She is the romantic interest distraction of Josh, because what's a love story without a triangle?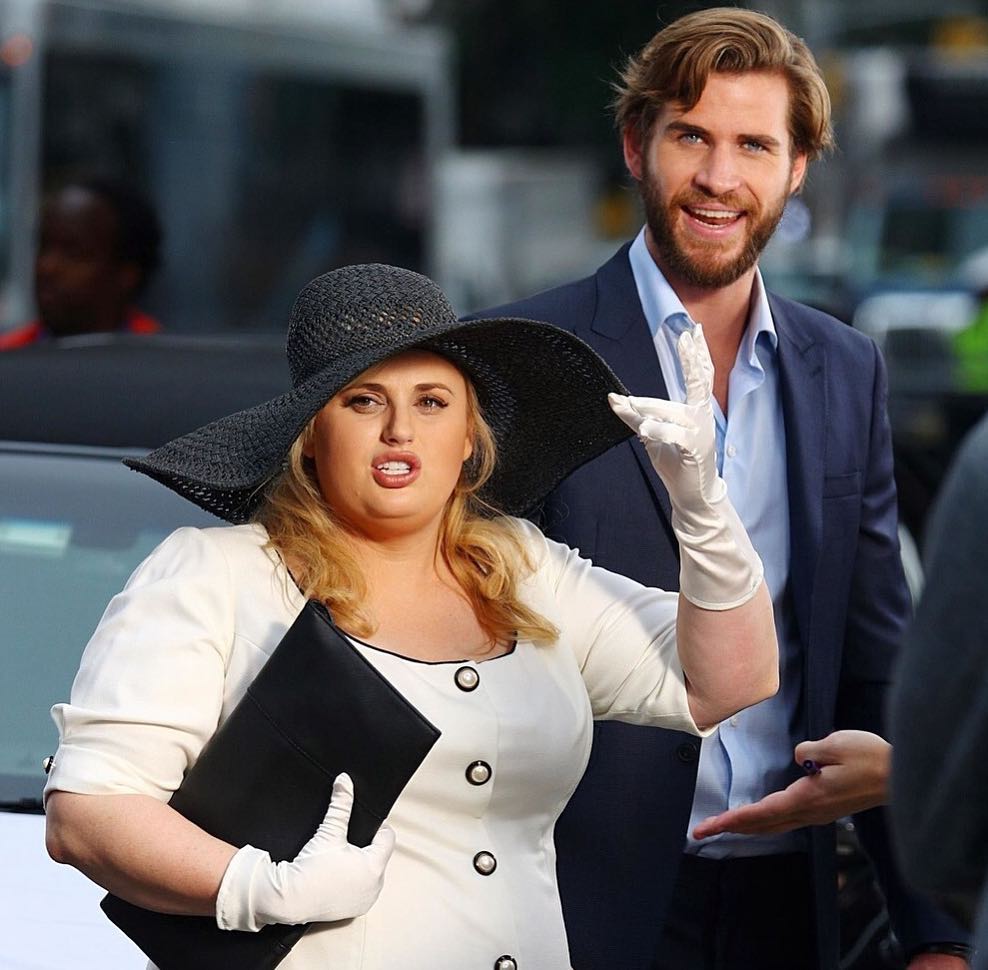 Natalile realizes she's trapped in a romantic comedy and needs to find a way out. While she is figuring that, there is an overdose of predictable movie scenes like private yacht dinner hunky Australian businessman (Liam Hemsworth), kiss in the rain, party in the Hamptons, karaoke, slo-mo run to stop a wedding (more gagging). Its only when gay bestie Donny says, "You can search the entire universe and never find a being more worthy of love than yourself", that the story finally makes sense. This anti-rom-com is actually a lesson in self-love.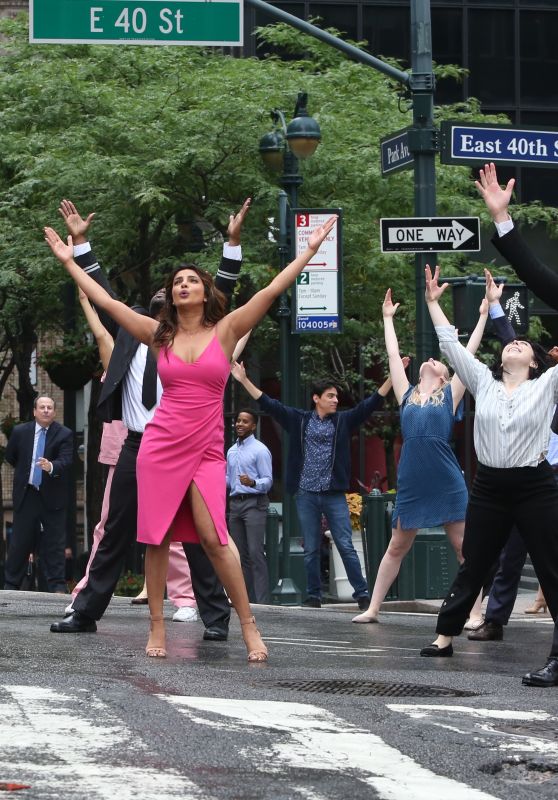 Its Rebel Wilson's impeccable comic timing and PC being, well as good as she always is, that one can survive this movie until its sweet ending. Of course, it all ends with a choreographed song with the whole cast – the song that went viral on social media with the pink-dressed PC dancing on the streets of NYC. There's nothing to lose but time if you choose to watch this Netflix original. You can get some laughs at the pyjama party over popcorn.
The following two tabs change content below.

Brinda Khandwala
My move to Hong Kong, though sudden, was a smooth one. Essentially a SoBo girl, my desi ties are wrapped quite tightly. But the warm vibe of Hong Kong, it's buzzing nights, the multi-cultural influences and of course, so many Indian friends made it easy to call this home. I've been writing all my life – on fashion, lifestyle, entertainment, art and just about everything that infuses colour into my life. Joining the A-Desiflava team is yet another excuse to put together all these passions for sharing with my fellow Hong Kongers!

Latest posts by Brinda Khandwala (see all)