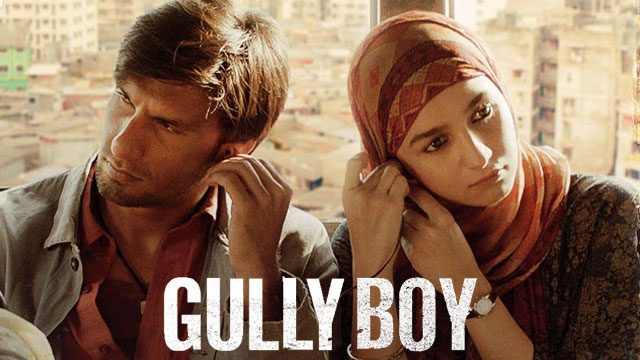 After bursting out of a blockbuster poster in Simmba, Ranveer Singh shines from the darkest depths of the Dharavi gullies this month. I'll admit he was my foremost reason to go watch the film on Saturday night. But Zoya Akhtar's Gully Boy is so much more, that she becomes my whole reason to recommend it.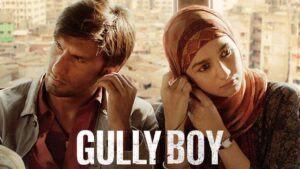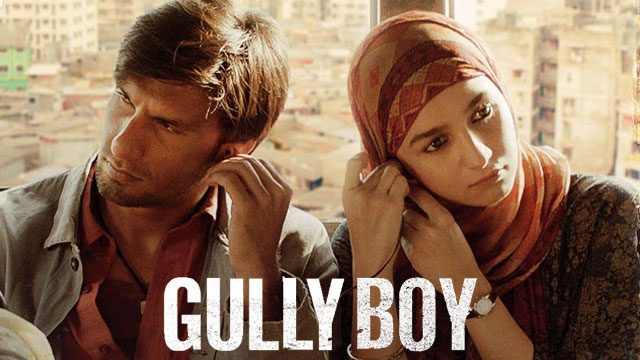 For a filmmaker, oddly accused by critics for making 'rich people' films (Dil Dhadakne Do and Zindagi Na Milegi Dobara, conveniently ignoring Luck By Chance), she's gone deep into the Dharavi slums and to bring home a masterpiece! Gully Boy is the story of Murad, a slumdog with poetry in his heart, who discovers rap and dares to dream.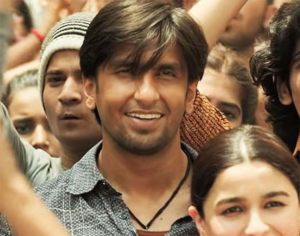 Inspired by the journeys of real-life rappers Naezy and Divine, it is quintessentially a rags-to-riches story. But its narration is uniquely beautiful, almost like a lyrical ode to Mumbai's street life.
It is a delight to watch Ranveer in Murad's mould, going contrary to his effervescent public image, capturing the slightest nuances of this character. It's too soon to give spoilers but look out for the quiet scenes when he's driving his boss's family as the graduation degree is discussed, when he's composing 'doori' in his head while driving or when he's measuring the bathroom with his feet. There is nothing left unsaid about Ranveer's portrayal of Murad. That alone may be enough reason to watch this film.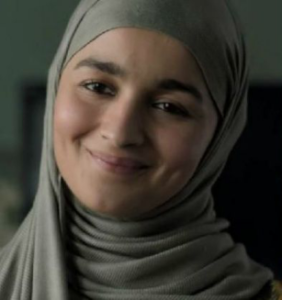 Though it's entirely about Murad's journey, the people in his life have such strongly written characters that you can pick any one as the protagonist of a whole new story.
Murad's childhood girlfriend Safeena, played by Alia Bhatt, is a gunpowder-packed little firecracker, that sparks off with just dialogue, or sometimes a blink of the eyes! The smooth, sweet-faced lies she feeds her parents, her feisty possessiveness for Murad, her struggle for absolute freedom even within a fairly modern upbringing makes her rather inappropriate at most times and yet so endearing.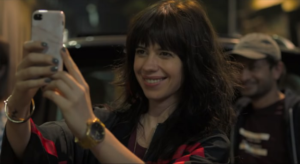 Or Sky, Kalki Koechlin, who looks at people for who they are and not where they come from. Her attraction for Murad, is for the poet and the performer. Her rebellion throws light on the typical issues that an Indian with global exposure would have with how India still functions. As an Indian living abroad, my heart feels that sweet ache when Sky's friend paints 'brown is beautiful' across a hoarding.
And what can we say about MC Sher, superbly played by newcomer Siddhant Chaturvedi! First, let me fan off the heat emitting from my crushing heart for the boy who distracted my Ranveer-loyal eyes every time they shared the screen. Barely recognizable as Prashant, the young bowler from Mirzapur in Inside Edge (on Prime Video), Siddhant has bulked up as rapper MC Sher who mentors Murad through his journey. Again, Zoya, at the risk of lengthening the film, takes the audience into his chawl where he keeps his branded sneakers under lock & key!
Can't not mention Murad's gully friend Moeen, portrayed flawlessly by Vijay Varma, who has garnered a fanbase of his own. This is the guy who did succumb to his circumstances, (knowingly) made wrong choices and is still that jigri yaar in Murad's life.
Tiger Baby, Zoya Akhtar and Reema Kagti's creation, makes its production debut with Gully Boy, setting the bar so high that in February we already wonder if anything will come this close in all of 2019. For Tiger Baby fans, there is something exciting to look forward to – Made In Heaven, releasing on March 8 on Amazon Prime Video. (Preview: https://www.youtube.com/watch?v=u0UkDQaR5KQ)
Meanwhile, my desi Hong Kongers, catch the last screening of Gully Boy tonight. I suggest, make it a big tub of popcorn, this is a long film and we get no intervals.
Screening:
21st Feb, Thursday at 9:35 pm at Grand Ocean
The following two tabs change content below.

Brinda Khandwala
My move to Hong Kong, though sudden, was a smooth one. Essentially a SoBo girl, my desi ties are wrapped quite tightly. But the warm vibe of Hong Kong, it's buzzing nights, the multi-cultural influences and of course, so many Indian friends made it easy to call this home. I've been writing all my life – on fashion, lifestyle, entertainment, art and just about everything that infuses colour into my life. Joining the A-Desiflava team is yet another excuse to put together all these passions for sharing with my fellow Hong Kongers!

Latest posts by Brinda Khandwala (see all)