A Thursday filled with raag, rhythm and nritta was the perfect way to spend a mid-week evening. The Kathak Rang Pravesh of Aruna Swamy, disciple of Neesha Jhaveri, performed beautifully for an audience of classical dance lovers of Hong Kong at Sheung Wan Civic Centre.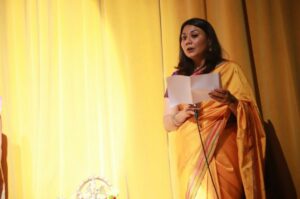 The inspirational words of appreciation of Indian classical arts by the Chief Guest Mrs. Priyanka Chauhan, Consul General of India (Hong Kong) opened the evening.
Kathak is one of the most well-known Indian classical dances, with its origin in North India. The earliest reference to Kathak is in the old mythological scripture like Mahabharata and Brahma Mahapurana. It is popular primarily for its storytelling aspects, complex footwork and dizzying pirouette.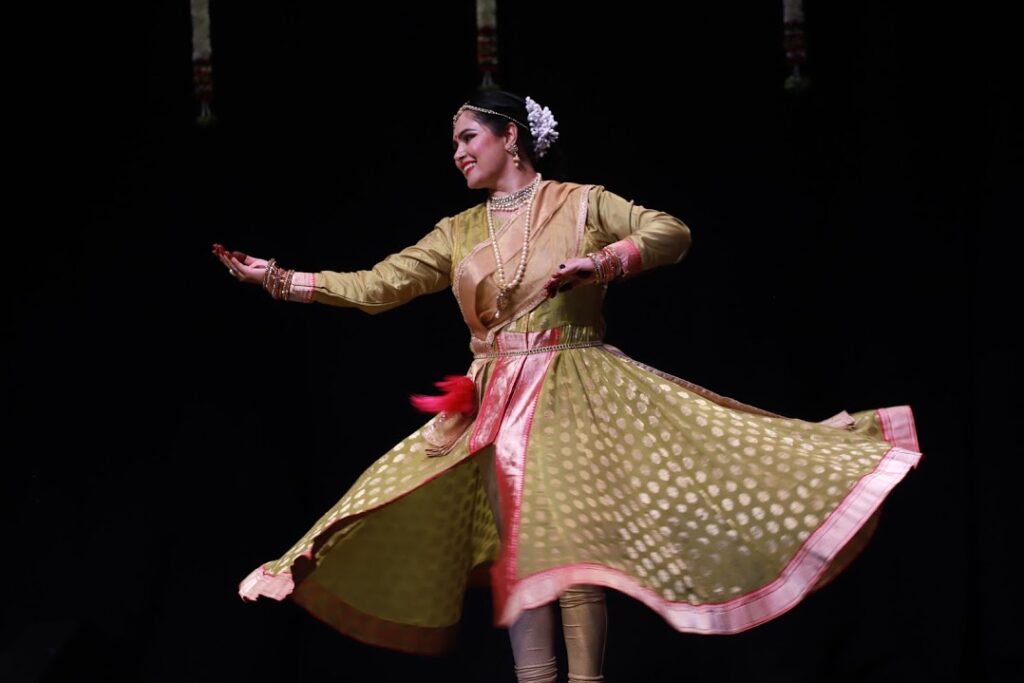 Rang Pravesh literally translates into 'ascending the stage'. It marks an important milestone in a dancer's journey as a student of Kathak. It is a proud occasion for the guru as she presents her student to the public. One can call it a 'graduation' for a dancer who after years of serious study and intense training, presents a maiden solo and full-length performances on a public stage.
Aruna's ankle bells ringing a perfect melody with her skillful dance moves and expressive eyes put together a mesmerizing performance. She formally started training under Neeshaji in November 2013 and has been studying Kathak full-time for over five years now at the Sri Shakti Academy in Hong Kong. Apart from various performances given at the national and international levels, this was the most awaited day for her when she thanked her family and friends at every stage for their love and support.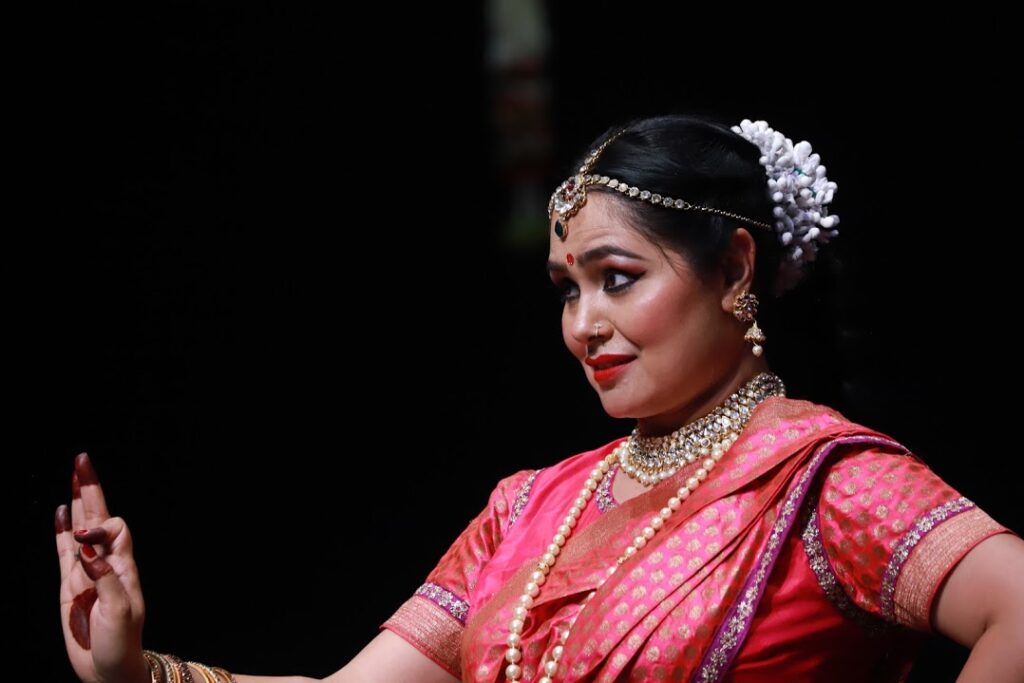 The dance began with Shiv Vandana, an invocation to Lord Shiva followed by Nritta and Thumari by Aruna. The performance was not only magnificent but also interactive, keeping the audience completely engaged.
No words will justify the depth of the vocal performance by Padmashri Sunanyna Hazarilalji. She has learned Kathak from the Late Guru Pt. Hazarilalji and has devoted her life to the revival of Banaras Gharana's unique and rare style of dance. An honours graduate from Poona University, she has been the director of Natawari School and the Head of the Kathak department of Sangeet Natak Shikshapeeth, Bhartiya Vidya Bhavan since 1980. She has received many awards and recognition, including Sangeet Natak Academy Award (2003), Maharashtra Gaurav Award (2004) and the Padmashri in 2011.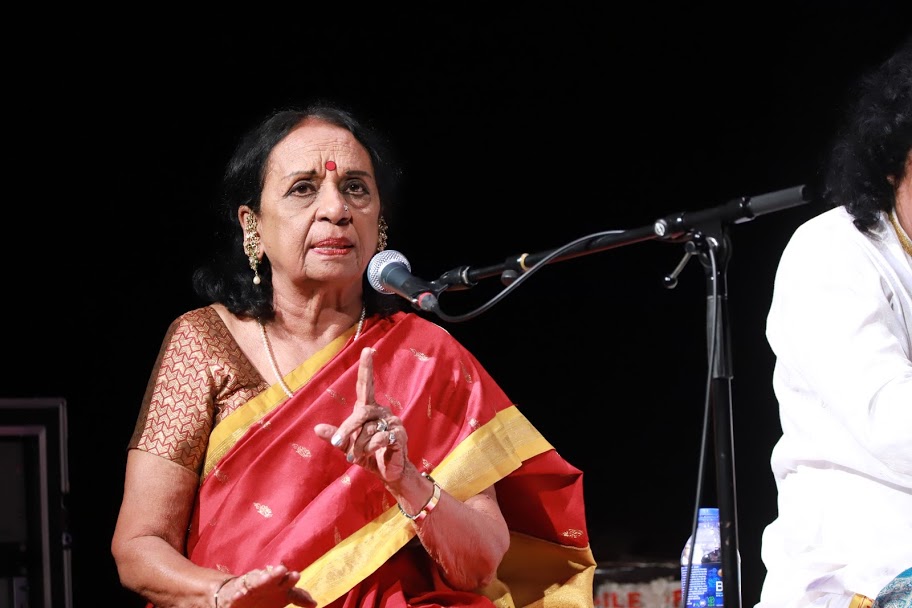 Co-founder of Sri Shakti Academy to propagate the Banaras Gharana of Kathak in Hong Kong, Neeshaji is one of the well-known gurus of Indian Classical dance in Hong Kong. She received extensive training in Kathak from Pt. Hazarilalji and Smt. Sunayna Hazarilalji and has been teaching Kathak in Hong Kong since 2003.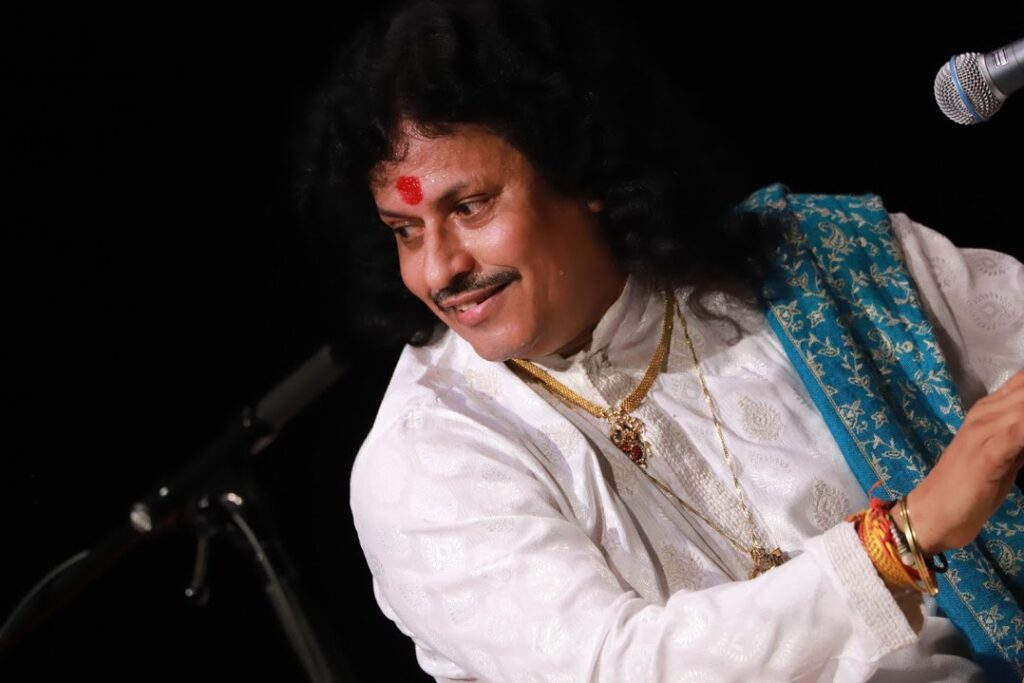 If Aruna's nritta stole the heart while Pandit Kalinath Mishraji filled the evening with his joyous jugalbandi. Pandit Kalinath Mishraji is one of India's foremost tabla players. It was not only an audio but also a visual treat to witness his tabla performance with his unique pinch of humour at through the evening.
Proficient in Vocal Classical and Violin from Prayag Sangeet Samity, Pt. Somnath Mishraji pour soul into his singing. He has performed on various prestigious platforms in India and abroad winning various hearts and awards for his melodious singing.
Smt. Alka Gujaraji made the experience scintillating by her performance on Sitar. She is well-known in India and have been teaching for many years now.
Compliments to all artists for the rich heritage of Indian classical music and dance alive among the people on the foreign land.
The following two tabs change content below.

Krishna Shah
I am Dr Krishna living in the city of fast pace, Hong Kong. I am an educationist who strive hard to bring in the change in lives of people around me. Being a vivid reader of human behaviour and psychology, I try to counsel people who face behaviour issues. I have joined A-desiflava team as an Assistant General Manager to experience the career change and understand the industry work more closely.

Latest posts by Krishna Shah (see all)