A young man from India, Devesh Mirchandani, takes an off-beat path to make it big in dance with his classical renditions on Bollywood songs. BEYOND Bollywood brings the talented international performer to Hong Kong for a unique dance workshop next month
When a 10-year-old boy in Mumbai (India) takes to jazz and then kathak, one can only imagine that that it would be a lone and testing journey for him. "Of course. To begin with, jazz as a dance form is a bit sassy and feminine. So, people kind of looked down upon it. But the real struggle was when I started learning kathak, in a class of 110 students where I was the only boy!" shares Devesh.
But being a rebel worked out for him. Though dance was a part of his student life, after his graduation in B.Com, Devesh took up a job in a call centre soon to realise that wasn't meant for him. "I told my parents that I wasn't happy and that I would like to go back to pursuing dance. Initially they were against it. But I knew what I wanted to do with life and I went for it regardless of how people see it. And when I started getting recognition and making money, they were able to accept it as a career option." Today the same people who ridiculed his choices are now fans who ask for photos with him.
Growing up, Bollywood songs were a huge impact on young Devesh. He would watch them on the tele, pick up the steps and perform at social events. As all desi children, Bollywood remains our foremost source of music and dance. However, later Devesh realized that it was still looked down upon as compared to classical Indian dance forms.
"India is the only country which has eight classical dance forms and every region has at least one folk dance. You can imagine how rich our culture is in dance and music," he explains. "I felt that if I take up Bollywood dance, I would like to bring the discipline and respect of a classical dance form into it. So, I learned Kathak." Devesh believes kathak is the 'friendliest' to Bollywood music among other dances.
What unfold over the years was a shift in people's mindsets towards classical Indian dance. A decade ago, the only Indian dance form most known to the world was Bharatnatyam but today Kathak takes the forefront. He adds, "The beauty of combining kathak with Bollywood is that there is an instant connection with the audience when it comes to Bollywood music. Add kathak movements to it, and the audience will sit up and take notice."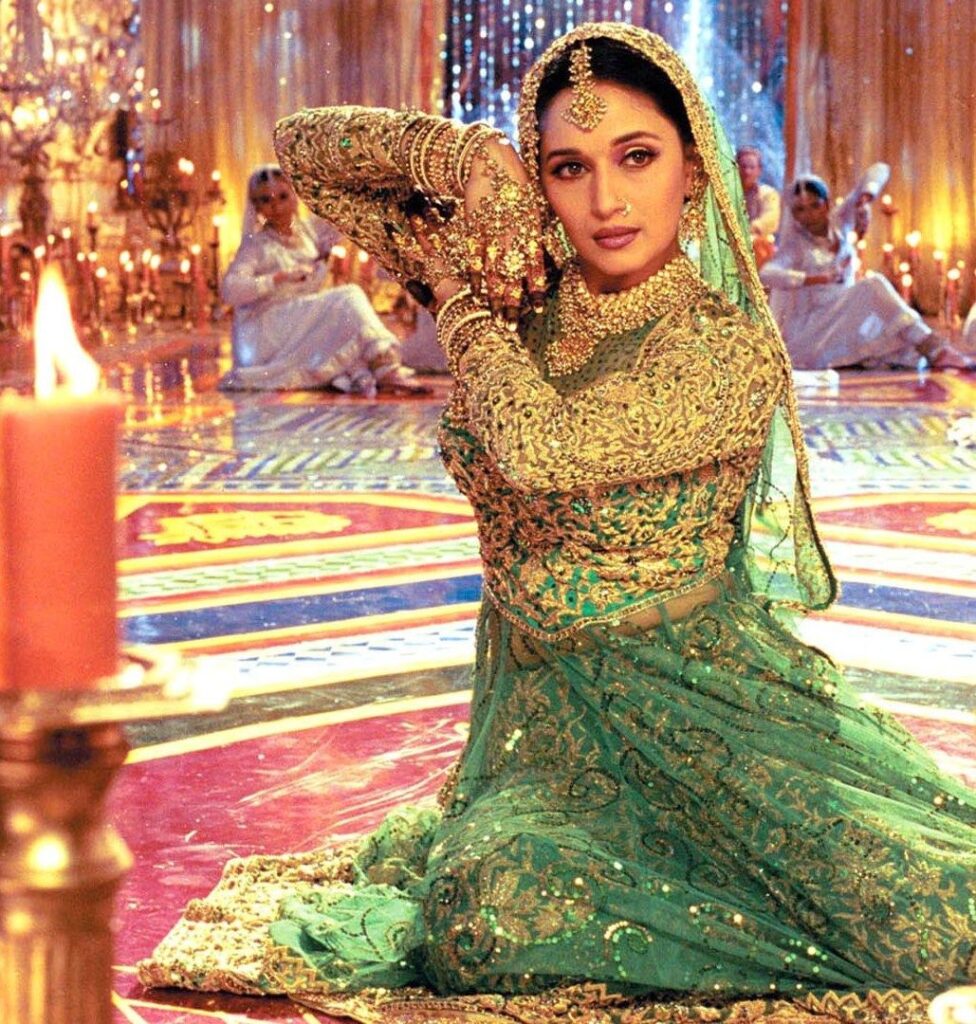 He appreciates recent movies like Bajirao Mastani and Kalank that have kept classical dance alive in their true form. But he also misses the unadulterated modesty of the bygone Bollywood era. "The beauty and simplicity in the dances of Saroj Khan and Vaibhavi Merchant are missing these days. No one can bring back those expressions of Madhuri and Sridevi. Or even Govinda for that matter. He would do a simple step with his unique expression and the whole audience is looking at him. Even if he is dancing alongside an actress, no one is looking at the girl – all eyes are on him!"
Devesh has made it his mission to popularize kathak through Bollywood. He isn't too pleased with how Bollywood dances of recent times are 'acrobatic and gymnastic'. He reveals what's in store for the Hong Kong workshop. "Don't expect a session of 'chikni chameli' steps. When I do workshops abroad, people tend to assume its Bollywood latka, jhatkas and thumkas. They will be in for a surprise. It's going to be classical dance movements. And often it leaves them panting, sweating and aching. But that's when they realise this is serious dance."
Rapid 5 with Devesh
All-time favourite song to perform on
O Re Piya (Aaja Nachle) and Mohe Rang Do Lal (Bajirao Mastani)
Indian actress who is bringing back the Madhuri/ Sridevi charm
Alia Bhat. She learned kathak for Kalank and she did a decent job.
View on reality dance shows
They provide a good platform but they also damage young mindsets. Learning dance is a long-term commitment.
View on BEYOND Bollywood
Its commendable! They're not Indian but they love Indian dance. Actually, Indian culture seems to be more valued by non-Indians. Kudos for spreading the knowledge of Indian dance everywhere.
What will you do in Hong Kong apart from the workshop?
Touristy things – Ocean Park and Disney!
BEYOND Bollywood is a charity which was established in 2015 with the aim to use Bollywood dance as a medium together with Bollywood film, music and theatre to create a collective force among dance practitioners and establish collaborative partnerships with diverse range of NGOs, Universities, Corporates, Social Enterprises to mobilize and empower the underserved population through various community-based dance projects in order to advance the concept of cultural diversity, equality, respect and community inclusion. This year, BEYOND Bollywood was being selected by Arts Development Council to be one of arts groups which move in Tai Po Arts Centre. Our arts studio is situated at 3/F in a six-storey building with a total gross area of 1,996 sq. ft. which will become our co-creation space, pop-up dance studio and training centre. Operation of the arts studio will further boost arts promotion and stimulate arts interaction through experimentation of different programs like Social Prescribing Pilot Program, Inclusive Dance Program, Happiness Initiatives and Dance for Community Enrichment Program etc.
Address
Room 301, Tai Po Arts Centre, 12 On Pong Road, Tai Po, New Territories.
The following two tabs change content below.

Brinda Khandwala
My move to Hong Kong, though sudden, was a smooth one. Essentially a SoBo girl, my desi ties are wrapped quite tightly. But the warm vibe of Hong Kong, it's buzzing nights, the multi-cultural influences and of course, so many Indian friends made it easy to call this home. I've been writing all my life – on fashion, lifestyle, entertainment, art and just about everything that infuses colour into my life. Joining the A-Desiflava team is yet another excuse to put together all these passions for sharing with my fellow Hong Kongers!

Latest posts by Brinda Khandwala (see all)