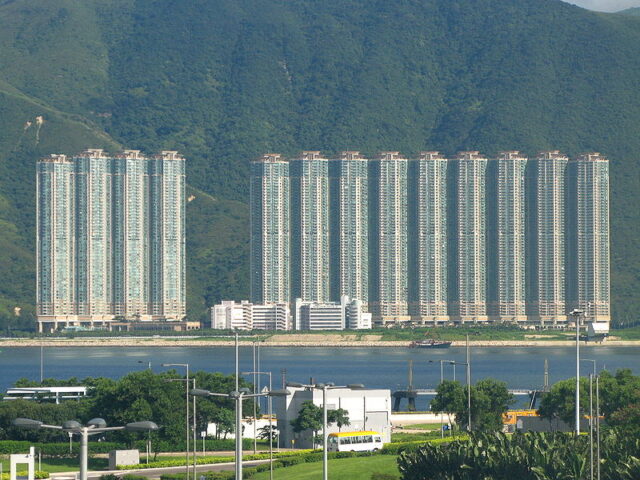 Having personally lived in Tung Chung, I have a personal affinity with the area. Besides being near the airport, Tung Chung offers many benefits for residents and visitors alike, of all ages, and from all backgrounds. Here are ten of the reasons why Tung Chung stands out as one of the best places in Hong Kong.
Clubhouse Facilities
There are many buildings in Tung Chung with elegant and accessible clubhouses. Most of the clubhouses are laden with facilities that allow people of all ages and walks of life to maintain a healthy lifestyle. The clubhouses commonly host innumerable activities like tennis, snooker, and squash. Moreover, every estate has at least one swimming pool and gymnasium. Only those living in Tung Chung would be able to avail the clubhouse benefits.
Child Friendly Environment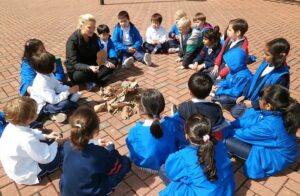 Tung Chung has plenty of schools around and kids can be seen freely wandering the neighborhood at all times. There are lots of parks for kids around Tung Chung. In fact, Caribbean Coast has three different play areas made for kids. Events to celebrate Halloween, Easter and Christmas take place in every estate, and kids have plenty of options in Tung Chung to play throughout the year. The security guards are helpful and friendly, and there is sufficient regulation to ensure the Kids are taken good care of at all times.
Pet Friendly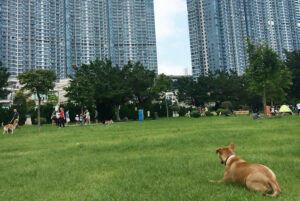 Most estates in Tung Chung allow residents to have pets. There are all breeds of dogs seen in Tung Chung. Usually, people are seen walking their pets at night in one of the various parks or paths across the area. While, there are a lot of open spaces for people to take their pets, the most pet friendly estate is Caribbean Coast.
Weekend Serenity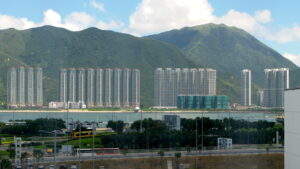 I personally do not enjoy if anyone interrupts my peace during a weekend. Living in Tung Chung ensures that you can get your weekends' worth of peace. You can spend the entire day around Tung Chung and put your feet up and relax. Even if something important comes up in the city, it will only take you 45 minutes to reach there. The important things can wait till Monday.
Restaurants
Tung Chung offers a great variety of diners. Every estate boasts of a variety of restaurants with a fusion of cuisines. There is a restaurant at every few steps and visitors as well as residents are unlikely to be left hungry for choices.
6.Citygate Outlets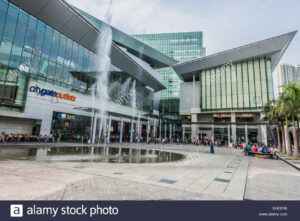 Tung Chung is a great place for shopping. The outlets offer attractive deals from reputable brands at affordable prices. This would appeal to shoppers of all tastes.
Indian Community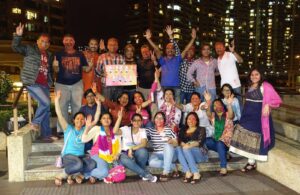 There is a closely knit Indian circle in Tung Chung. Diwali balls and other religious events are organized from time to time. Sadashiv Temple in Tung Chung organizes events like Navratri, Janmashtami, Ganesh Chaturthi and Mahashivratri. The Indians also gather together weekly for recreational activities such as cricket and rummy.
Tourist Attractions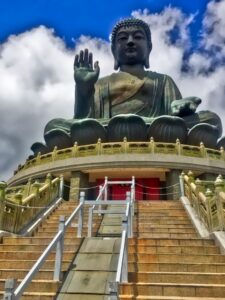 Tung Chung is very near to tourists' spots. The Ngong Ping cable car is available from the Tung Chung MTR. There is an Olympic trail that goes from Tung Chung to Mui Wo, and even leads to the Lantau Buddha. Pui O and Discovery bay are also nearby, just as is the Disneyland Theme Park and Inspiration Lake.
The view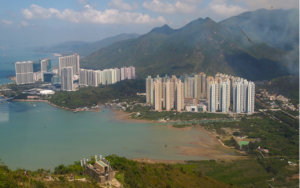 The sky from Tung Chung looks like a painter's masterpiece. There are many Tung Chung residents who regularly post pictures on their social media of beautiful locales in Tung Chung. In fact, professional photographers make special trips to Tung Chung just to capture the perfect shot. The view from most balconies either boast of a sea view or a picturesque mountain. In most cases, the view acts as a tranquilizer in today's stressful lives.
Rent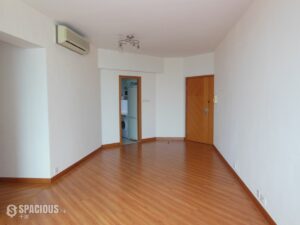 Most of Tung Chung's leased flats are reasonably priced. Residents get fantastic facilities for paying just a fraction of the costs for flats in many other areas of Hong Kong, which are obnoxiously priced.
The following two tabs change content below.
Jitendra Kotai
Jitendra Kotai was born and brought up in Mumbai. Ever since he can remember, he was a story-narrator; he created exciting situations, plots, story ideas and concepts in his head and then narrated them to friends and family. He is also always a huge movie buff and stories of any form mesmerized him. Jitendra is currently residing in Hong Kong, as an accountant by profession, with a passion for writing. He spends time reading; watching movies and playing with his 5 year old daughter. He has recently published his first E-book on Amazon Kindle and Iooks forward to his journey as a writer.
Latest posts by Jitendra Kotai (see all)