With Valentine's Day around the corner, couples all over the world are gearing up for the annual day of love, while on the other hand; singletons look forward to celebrating the discounted chocolates. The annual celebration of love comes around on February 14th every year and is observed by couples that use the day as an excuse to go the extra mile for their significant others.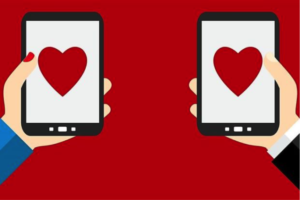 But let's be real, we are now talking about the 21st century where the grandest gesture is swiping someone right instead of left. Sharing your Netflix accounts is definitely the next big step. Gone are the days where couples would find each other after being introduced by mutual friends or just randomly catching each other's eyes. Today, we don't even have the time to look away from our screens, so locking eyes is just physically impossible. We used to look at whether our stars and horoscopes would align and now we look at whether our virtual worlds align. The times of judging a book by its cover are here and don't seem to be showing any signs of going anywhere for now.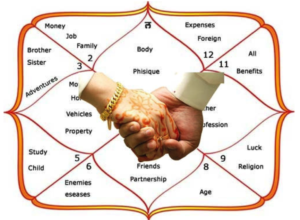 Hong Kong is a concrete jungle filled with people who are too busy to be scheduling dates or finding love. The finance capital of Asia keeps people, expats and locals, on their toes all day. The fast-paced life allows very little time for love. It is not unusual for people to be married to their work these days but work does not comfort or love you and this is where loneliness creeps in. And when people are lonely, they'd do anything for love.
Now that our mobile phones and laptops are essentially our extended organs and our online profiles are always up to date, there is no better way than going online to find that potential "forever". However, it would only be fair to talk about the guardian angles known as professional matchmakers, that were responsible for creating and matching soul mates before dating apps made finding love easier (somewhat). Yes, you might have heard your mother speak about your next-door aunty being a "natural matchmaker" since she never even needed to take a course on matchmaking and yet already has a flourishing business (of basically giving unsolicited matchmaking advice). But in those cases, heavy caution is advised.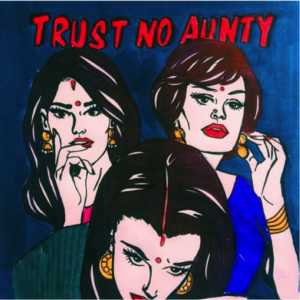 The Matchmakers
Since Cupid doesn't seem to be around much, someone has to get the job done. Professional matchmakers are the ones that people used to (and still do) turn to when they either 1. Don't have the time to do the research themselves or 2. Have run out of luck. Think of professional matchmakers as your newly made friend who is only interested to know about you and doesn't care to judge or speak about themselves.
Matchmaking is no joke to these people. They are like the FBI of love. Before starting the process of finding the potential partner, they like to dig deep into your life, past, present and future. Besides getting to know your personality, likes, dislikes, your professional background, your expectations from your partner etc, some matchmakers dig deeper and perform a criminal background check, which is understandable since they wouldn't want sociopaths for clients.
Depending on your needs, Hong Kong has a long list of matchmakers available to guide you through the process of finding "the one". Most of the matchmakers only serve clients who are serious and are looking to settle down. They are also more focused on the social and professional status of their clients and therefore tend to cater to clients who are high earning executive level professionals. Rachael and Smith Matchmakers, Lunch Actually, Coffee Matching, Hong Kong Matchmakers are some of the popular names that pop out when you start looking for people who can make or break your future plans.
In addition to providing matchmaking services, some matchmaking agencies like Rachael and Smith Matchmakers also offer services such as travel companion services, grooming, profile picture services as well as relationship and breakup coaching.
But even when it comes to matchmakers, one can never be too careful. Matters of the heart are extremely delicate and in order to avoid being duped or hiring a matchmaker who didn't deliver what they promised, there are some ways you can help yourself.
You can start by looking at their success stories. Most of the matchmaking websites have a special column dedicated to testimonials and press coverage. Going through these success stories and perhaps even contacting the couples could help you get a better understanding of what you are getting into. Since most matchmaking agencies focus on finding lifetime partners for their clients, you do need to be clear about your intentions and motivation.
Keep in mind that once they do find you someone suitable, you will probably need to take some time to get to know the person before you outright reject them (in case they don't look like Ryan Gosling, although it would definitely help to lower those expectations just a little). And last but not least, if they do find someone who matches your criteria, it is on you to impress your match while also staying true to who you are. So it would be great if you don't say that you love dogs just because they love dogs while in reality, you're deathly allergic to them. That's just a whole mess you can avoid by simply speaking the truth.
The Dating Apps
Can you imagine how our ancestors would have reacted if we told them that we'd be choosing our partners through mobile devices? Although relatively new and a trend that is yet to catch on in many parts of the world, online dating through dating apps or social media is still a widely debated development. This hesitation can be credited to the fact that just in the past year the search for love resulted in multiple women in Hong Kong getting robbed off of millions of dollars, with one woman losing over HKD 180 million (that too without ever meeting him!).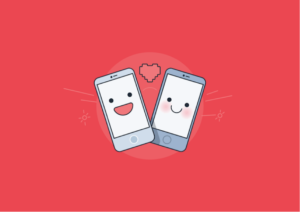 The con artists target victims who are vulnerable due to their loneliness and over time gain their trust and trap them in a love scam. They often ask for money as gifts or emergency loans and make sure that they remain untraceable. By the time that the women realize that they are funding a fraud, it is too late and the money is never to be seen again. So, while online dating is a risk you take, not all relationships that start online end up in one of the two losing their entire life's savings. Some actually do find their happily ever after.
The world of online dating has completely changed what we look for in a potential partner. To pile on to the long list of expectations that we already have from our potential partners, the emergence of online dating has now prompted us to judge people by the number of followers they have, how many likes their pictures get, number of friends, the quality of their pictures etc. Yes, all of this is quite shallow and yes, these don't really matter when you are looking for a serious, longtime, forever kind of a thing and that is why people don't usually look for a long-term, committed relationship when they turn to online dating.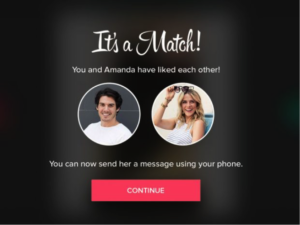 Online dating is mostly aimed at people who are looking for something casual. Aimed a the tech-savvy younger generation, the world of dating apps gives people a huge variety to choose from as virtually anyone can join the apps free of cost. Now, love can be found with just a few swipes and an internet connection with dating apps like Tinder, happn, OkCupid widely available. While things can easily get creepy on the internet apps like Bumble (women, you are in charge) and Coffee Meets Bagel try to ensure that neither of the parties is left traumatized.
Rule number 1 to follow in order to stay on the safer side of online dating, undoubtedly pertains to your finances. Never share any financial or even too many personal details with the other person (at least not until you get married!) and if the person on the other end insists on it, that's your cue to report them and leave. Don't pretend to be someone you are not. This one speaks for itself. To increase your chances of getting the person you swiped right on, to swipe right on you too, put your best (non-Photoshopped) face forward.
Establishing boundaries and knowing what you are looking for will definitely save you some time. Additionally, being upfront about what you want from the other person will also help your success rate. And last but not least, if you have a friend in the police department, get his criminal record checked (just kidding!) but just to be safe, when meeting for the first time, try not to meet in some poorly lit dungeon of a bar or café and instead try to do something fun to break the ice.
Alas, if you are not one of those people who won't make the extra effort to find love, there's still something there for you. Although not as dedicated to the cause of finding love, one can always look for partners in real life through platforms like Meet Up where you can meet groups of people based on activities you are interested in.
In no way, shape or form am I a relationship expert but based on hours of internet research, I can confidently conclude that at some point or another, people want to move away from their busy schedules and find love. Whether you're looking for a long-term commitment or date casually, there is something out there for everyone. And even if you're not, the days of being ashamed about being single on Valentines Day are gone. So, whether you are an independent woman who doesn't need a man or an independent man who doesn't need a woman or belong to the LGBTQI+ community or are coupled up with someone, this Valentines Day celebrate love with whoever you are thankful to have in your life anyway!
The following two tabs change content below.

Archita Bisht
Archita Bisht is the Managing Editor at A-Desiflava Magazine and can be reached at ab@aplomhk.com. Born in New Delhi and brought up in Greece, Iran, Germany, Ivory Coast, Spain and Hong Kong, I knew since very early that I wanted to write. I consider myself a storyteller and believe that storytelling is an important and constantly developing form of art. Words have the power to influence minds and perceptions and so I choose to focus my writings on topics related to culture, society, global affairs, and politics. When I am not focusing on jotting down my thoughts, I like to enjoy the sights that Hong Kong offers, travel, practice yoga, and binge on crime documentaries. I detest the humidity, stupidity and people who don't know how to stand in a queue.

Latest posts by Archita Bisht (see all)