A glimpse of women's diary
A woman is blessed with infinite power, whether she is a homemaker, a working woman, or managing both roles. She is capable of going beyond possibilities and doing justice to whichever role she adopts; giving her best to whatever a particular situation demands and keeping herself and others around her happy.
In the olden days, the rules were set right that men's will work and women will take care of their house, slowly as time passes, women started earning and helping men to contribute for bread and butter. Thus, as time evolves in society there is a lot of judgment passed for women who earn for living and for the women who choose to invest in another living which is a homemaker.
When I and my cousin sister grew up, we saw two kinds of women one who was a homemaker and the other who went to this exciting place called the office. Housewives wake up early before anyone does and get ready to go to a battleground called the kitchen and produce breakfast, lunch, dinner with endless sessions. With kid's perception, they chased and scolded children, being grumpy all the time but when their husbands or elderly called them by the name Ankitaaaaaa they dropped everything else and jumped into answering them. Perhaps it was the time for the next round of tea.
While seeing a working woman -Aha with that crisp saree's wrapped neatly and properly pinned where their blouse color actually matched with their saree, shiny face with foundation and make-up on, wearing a black belt watch and carrying beautiful office bag. Remembering visiting my aunty office with my cousin sister, where several soft-spoken women sat in their cabin looking at computers sending and receiving important emails, phone's and having important looking files around. with the air condition on maintaining a comfortable temperature, everything was cool and pleasant. We were captivated and felt sure this is a good life!
Growing and experiencing life in a more inclusive manner perception changed that the other side of the grass always looks greener and both have their own challenges and both roles are important which does not make anyone lesser in any way and its all the choice which women make. Hence, some of them still believed that working women must not be doing house chores or they working to escape the home duties and another part of the society takes it as pride and believes that working women must be more talented and not suitable for housework. There is a persistent double standard applied in this matter – regarding choices they make or clothes, body types, having strong opinions or sometimes it can be even their hairstyles but when you judge people from a negative perspective, you are doing it to make yourself feel better and as a result, the judgment is likely to be harmful to both of you.
However, in my surroundings and experience, I have seen many women doing multi-tasking of both maintaining homes and work with the support of in-laws and their partner. The gap is really narrowing between women and men with house chores duties comparing to the '90s. There are partners who understand cooking, cleaning, crying and colors are not gender-based and they do wake up at night for a babysit and helps in cleaning, laundry, cooking and I believe this gender equality is good for families and gives satisfaction to the couples.
As women's day is around the corner-Lets sneak into some adorable woman's diary and celebrate, appreciate their choices and how they handle them in both roles and get some takeaway.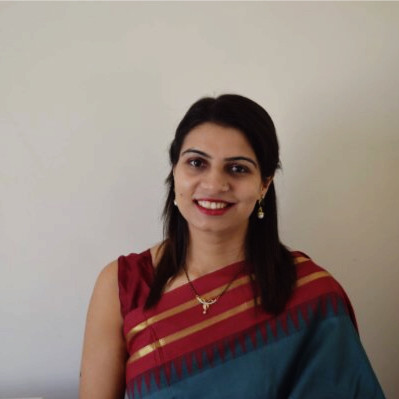 Dr. Shveta Chhoker (a qualified Ayurveda Doctor, BAMS degree holder from Chandigarh India. She is also a yoga teacher and a psychologist by practice. She has completed Reiki master course and has been helping various people with her deep healing and intuitive knowledge)
I am a nature lover and an Ayurveda doctor by profession. I truly practice Ayurveda in my personal day-to-day life and passionate about teaching Ayurveda to my friends, family, and my clients. The best part of Ayurveda is it teaches you how to live healthily, which means if you practice Ayurveda rituals you won't get sick. I am personally a very career-oriented and self-independent woman. We moved to HK 10 years back with lots of dreams and hopes. Life is never smooth sailing; we had been through lots of hardships to enjoy the best times. I believe a woman of the house is like a Sun, as she brightens the day with her smile. She not only impacts the children but also every individual or even pet of the house. I am always trying to be a bright Sun for my family. I started working back in 2008 in India as a Medical Officer in Schools, I am always very motivated by my family members and they want me to be self-independent and strong in both ways physically and mentally. Just after finishing my course I got married and moved to Delhi and started working as General Physician.
As it was a beginning and the great part was being blessed with having a supportive partner who helped me to achieve my career goals. Since we moved to HK, I started a small-scale business of my own, I was teaching yoga and doing Ayurveda consultations. It flourished so beautifully and I was looking forward to enhancing it, at the same time I entered into another phase of women's life that is motherhood, that phase changed me entirely. Being a caring mother, I choose to take a few years gap to be a full-time mother and took care of our child in accordance with Ayurveda and Vedic way of upbringing.
As there is a famous saying "once you are a mum you are a mum forever". I can totally relate to that, after few years I started working half-day only. As I strongly believe in nurturing the young brain at the right time is very important rather than complaining whole life. I am a passionate mother but also, a very passionate Doctor. I am moving forward in my profession too while balancing work and life.I truly believe that a woman has multitasking capacity just like our goddess SHAKTI. Each woman has power SHAKTI within, we can easily balance life and work just we need to believe in ourselves. I am working as an Ayurveda Consultant in Hong Kong since 2010, I have worked in Shakti Healing Circle, Anahata Yoga Centre, holistic Spas, etc.
My best moment is when I am able to help my clients to recover. I am using all-natural modalities and herbs to cure various chronic disorders. Especially I am very closely working for women's health, in my experience, I have seen many women who neglect their health while caring for their family, but I would like to highlight that women need to be healthy first to nurture future generations.
A healthy body has a healthy mind and a healthy mind has positive thoughts. Having health habits like morning exercise, pranayama, and eating nourishing food is a must for each woman to stay healthy and young. I would like to highlight a few best food for women/men: beetroot, dates, bananas, black sesame, spinach. Also, I recommend drinking at least 2-3 liters of water each day.
A women's life is an expression of possibilities, the more we believe in ourselves more we can create. We are gifted with mind and beauty together. I am working with NGOs as well to help various women in society. I believe in women's empowerment and equality. I hope all the readers will start taking care of themselves from now onwards.
My mission is to bring Ayurveda to each and every home in HK
Please do join my Facebook page "Ayurveda Fan Club HK". You can also email me at dr.shvetaamit@gmail.com
Amruta Ranade,  Amruta is an experienced software engineering with expertise in Coding languages. She believes in Fixing the cause, not the symptom. With the recent news that in July 2020 the government of India has made coding compulsory subject from 6th std let's see if other nations have the same opinion to follow.
I am a software engineer by education and have worked in the software industry as a professional, both in India and HK. Other than technology I enjoy reading, teaching, conducting activities for kids, spending time with friends and family.
I had a satisfying and challenging job in the software engineering field. After becoming a mother, my kid became the priority for me. Fortunately, I could decide to stop working and let go of a well-paid job without much hesitation. Few years into parenthood, I felt I should be contributing more to the well-being of kids around me. Especially, in Hong Kong when we are not having any family members around during kid's formative years. So, I started bringing kids together to play out, started volunteering in cultural activities, started conducting Bal Vihar classes for kids.
Of course, it was not possible without support and encouragement from friends and family.
When I got some bandwidth, I used it to upskill myself. After a collective brainstorming with friends, I decided to start tutoring at schools. Then I got an opportunity that involved Technology, Science, Math, Innovation for kids. It felt like all my likings and skills were molded together in one profession called a STEM Instructor.
A STEM educator is responsible for introducing and preparing young students for the new age world. This field needs conceptual knowledge of Science and Math, hands-on experience of using Technology, and the ability to make use of all in Engineering the solutions. As an educator, it asks for soft skills to make sure learning reaches the student. I always have a feeling of accomplishment when students come back wanting more from upcoming classes.
A wide range of STEM programs is available these days. Be it game development through coding, 3D designing, building, and programming robots to name a few buzzwords.
Kids are curious to know how things work and I can help them realize their potential. While doing so I can also keep myself up to date on the education and technology front and it helps me both personally and professionally.
As we have Sanskrit Subhashit, "उद्यमेन हि सिध्यन्ति, कार्याणि न मनोरथैः". It means we can succeed in our work by relevant efforts not merely by wishing.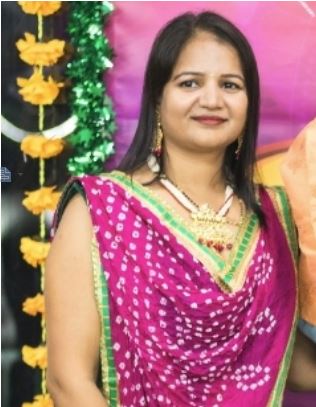 Kusum Dambiwal is a very charming person and a dedicated homemaker. Having two children keeps her quite occupied but still, she managed to believe in her dreams and turned them into reality.
Being a homemaker, I had a dream which I managed to turned into reality. #Saptrangtrendz an Indian fashion designer, from an early age, l wanted to help my own Fashion/Clothing House| Boutique. Born and raised in Jaipur (Pink City), and later armed with a degree in Fashion Design, began my career in 2011, Worked with various clothing brands in India as a merchandiser as well as fashion designer, moved to Hong Kong in 2012 and worked with local clothing brands as a fashion designer but my destiny made to open my own clothing business in 2019. In 2019, I opened my own clothing business named – Saptrangtrendz Creations. We established a forte of traditional Indian Ethnic Wear at an affordable price thousands of miles away from India. Today the company is renowned for its distinctive use of colors, quality of fabrics, intricate embroideries, and a gloriously rich Indian aesthetic. The company sources the finest fabrics and designs from across the country and makes them available on a single easy-to-use platform.
I believe "Fashion is part of the daily air and it changes all the time, with all the events. You can even see the approaching of a revolution in clothes. You can see and feel everything in clothes." —Diana Vreeland Like the above quote.
I believe in being confident, playing my role as a daughter, a mother of two boys, wife, has not been an easy journey but with great family bonding which I am blessed and being able to define role in enhancing a person's confidence and sense of self.
Fashion is the armor to survive the reality of everyday life, luxurious designs that leave unforgettable impressions on the world, and are yet versatile enough to transcend people, places, and occasions.
Please extend your support towards Saptrangtrendz Creations by liking, following the Facebook page of Kusum's extended and enterprising arm in Hong Kong
https://facebook.com/saptrangtrendz 
Amruta Kapileshwar, a homemaker, a mother of two kids, and an artist by profession. she has earned a master's degree in Visual Arts from SNDT, Pune, in 2010. She gets influenced strongly by the physical and visual aspects of the surroundings. Historical places, colonial and natural landscapes always encourage her to color the canvas.
Over the years during my travels, I experimented with various techniques and mediums for my paintings, eventually settling down to create art and semi-realistic landscapes. These types allow me to percept beyond the known and visible, and this blending always helps me to exceed reasonable limits of perception.
I always believe in widening my perspective. With this enthusiasm, I started crafting murals as well and later appeared as an instructor for a 10 days workshop in Chennai, India, in 2012 and came to Hong Kong in late 2013 and started exploring HK and its beautiful surroundings. In mid-2015, to rejuvenate my art, I refurbished my perceptions with the digital aid of Photoshop and Illustrator. Between 2014 to 2016, I worked as an Art teacher for a private kindergarten and also conducted creative art workshops for kids and adults. With hands-on experience in Murals, over the last couple of years, she started crafting the divine Lord Ganesha Idols for the Maharashtra Mandal in Hong Kong and also for the Indian families in HK. In late 2017, she exhibited her artwork at City Hall Hong Kong.
During the early days of the Covid-19 pandemic, I acquainted with the Reiki healing technique and reciprocated my knowledge as a tiny contribution towards society. She is also exploring, through the audiovisual aid of YouTube, how one's own imagination can be developed/transformed into creative actions. I am always willing to share my experiences for the physical and mental well-being of society.
Finally, being a housewife and a mother of two kids, I would like to praise all the women with an exhilarating message, especially the housewives, that they are the real executives of their family, who without expecting any commendations and remunerations, carry on their shoulders the responsibility of managing their family on a day to day basis. To my belief, they are the real trainers of their successful kids, they are the real mentors of their prospering spouse, and they are the backbone of their entire family.
amrutarthk@gmail.com  / www.instagram.com/amrutart_hk/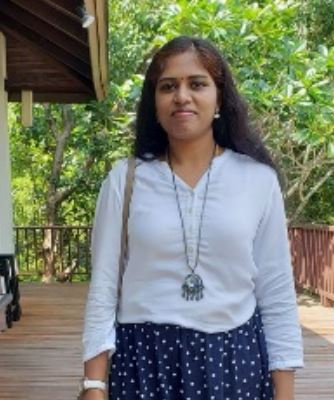 Vijayalakshmi Venkatesh is proud to be a "HOMEMAKER". I graduated from Anna University with a master's in Computer Science Engineering. I worked as an Associate Professor at Jerusalem Engineering College before moving to Hong Kong. My hobbies and interests are cooking, traveling, dancing, learning arts, and love reading books.
I am sharing my views which influenced me to quit my job and pursued to be a Homemaker for the last 10 years.
As Hongkong is a Diversified Environment, when moved to HK in 2010, I realized that my role is irreplaceable and vital to support my family since the supporting structure was missing in HK.I explored different cuisine and culture where I learned to cook Indian and continental cuisines. We enjoyed the time with family and friends during the Indian and Chinese festivities.
I am experimenting myself from a different angle, so it is a platform to learn different things which are not in my comfort zone. I get a chance to do all experiments without any boundaries. I learned Mandala art form, different style of dance and spiritual pooja's, etc
Best of all, I exposed to a worldwide education system that states different curriculums and learning pedagogy as I am interested in turning young minds to their great extents. I acquired vast knowledge which drives me to choose which is best-suited studies for my both kids to embrace their own path of a journey in a bright and better way.
A most valuable thing, I would say that I understand my better half in a better way which helps me to realize his need for respect, love, and recognize his need to succeed, and acknowledge his singular focus.
In addition to that, we have got many lovable and caring family friends as an asset.
Being a housewife, I get more benefits of growing my children in a secure environment, creating more memories by spending time with them in school activities, planning and preparing lots of group activities like holiday celebrations, birthdays, special occasions, arranging family vacations help to develop harmonious relationships and good communication. It is through love and sympathy; I can win the affection and respect of all the members of the family and will be able to solve all types of problems in the family and moreover freedom to be "WHO I AM". Even I can empower myself by doing part-time works based on my skills, interests, and timings. It is hands-on to be an "Entrepreneur" so I can get the best of both worlds. The homemaker is a role model for a family. By our positive qualities, we can teach the other members about the need and importance of cooperation, tolerance, politeness, love, sympathy, etc. For the benefit and well-being of the family, I develop good valuable qualities which can help me to manage the home efficiently and to give happiness, satisfaction, and security to all the members of the family.
Finally, for a happy and meaningful family life, The ONE named "HOMEMAKER" should be a strong foundation where all your loved ones grow healthy and nurtured with care. A happy home leads to a healthy society and a happy nation.
A homemaker is an institute itself. In this 21st century, there is a huge number of professional-degree-holder married women who are staying at home due to numerous reasons. Sometimes the unfeasibility of location, at times motherhood, at times aging parents, and many times it's just the situation which detains them from wearing this badge of a working woman, and importantly some by choice, but it makes them no less. Every person has a set of strengths that he/ she may possess knowingly or unknowingly. So not every housewife is a shopaholic; some prefer books over bags.
All of us face hard choices in our lives. Some face more than their share. We have to decide how to balance the demands of work and family. Caring for a sick child or an aging parent. Figuring out how to pay for college. Finding a good job, and what to do if you lose it. Whether to get married—or stay married. How to give our kids the opportunities they dream about and deserve. Life is about making such choices.
Be the woman who fixes another woman's crown, without telling the world that it was crooked. A strong woman can also be vulnerable at the same time. Just because there is a crack in your armor, do not doubt your strength. With all the pride and privilege, we feel while playing our roles, we never lay back making a house our home, where the children grow under our shelter of love, hope, dream. They see the world through our eyes and the elderly find hope, and surely our partner finds its love and commitment which makes us hold on. I would like to emphasize this line from the book Hard choices where the writer
Hillary Rodham Clinton says "learn to take criticism seriously but not personally." and "The ability to observe without evaluating is the highest form of intelligence." – Jiddu Krishnamurti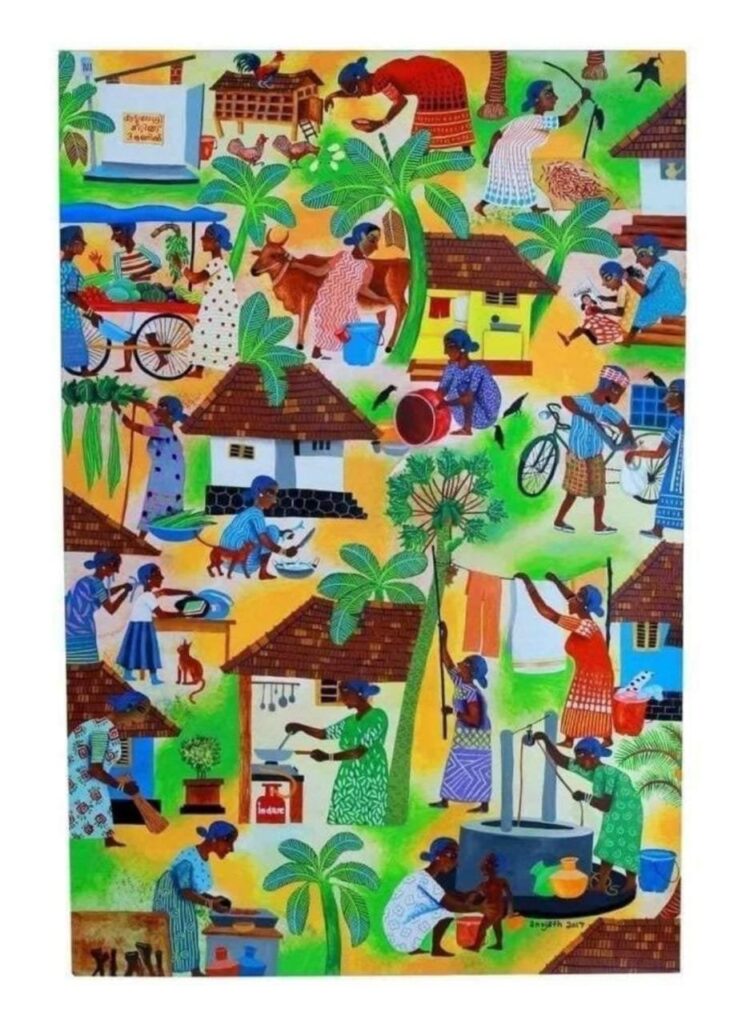 The following two tabs change content below.

Apeksha Mehta
Born and brought up in East Africa (Dar-es-salaam) resides in Hong Kong for the past 12 years. Working as an accountant, a passionate Tarot card reader, and loves to gather knowledge in every field. Deeply rooted family background of writers and authors motivates her to pursue her writing skill.

Latest posts by Apeksha Mehta (see all)