1936 to 2020, the journey of her's is worth a read
Born in a poor family in Nashik, she was the most ambitious one out of all the hand-to-mouth living families that moved to Mumbai in the early '30s. Her parents Pulchand and Sukharaniya Kanojia, always knew their daughter had a special spark in her. With her bright skin, beautiful face, and vibrant energy, Sita was a charmer who always found her own path towards success and victory right from her childhood. In her early teens, she married Lallu Shyamlal Pardeshi, son of Shyamlal Pardeshi, an aggressive and super hardworking man hailed from Lucknow. After marriage, Sita and Lallu lived in a small 100 square feet room inside Dena Bank Building, 3rd Pasta Lane, Colaba, Mumbai. Both worked day and night, washing and ironing clothes for many and putting together in bits and pieces to run their poor yet beautiful family of five beautiful girls and one son. The ambitious Sita visited several rich people's houses doing domestic work for money and survival. While working with these rich and influential people, she always waited for an opportunity to find her path of glory. She would always dream of having a similar life for her family and especially her kids. Sita's sincere and hard work at her bosses houses her recommendation to employ her husband Lallu with Dena Bank as a peon. From this day onwards, there was never looking behind. Sita got her husband and even her brother's employment with the same bank with the help of her bosses' recommendation and guidance. For now, the tigress had started roaring as she had found the first step towards her glory. It's so true when they say, "when you decide your destiny, God makes sure everything starts falling in place."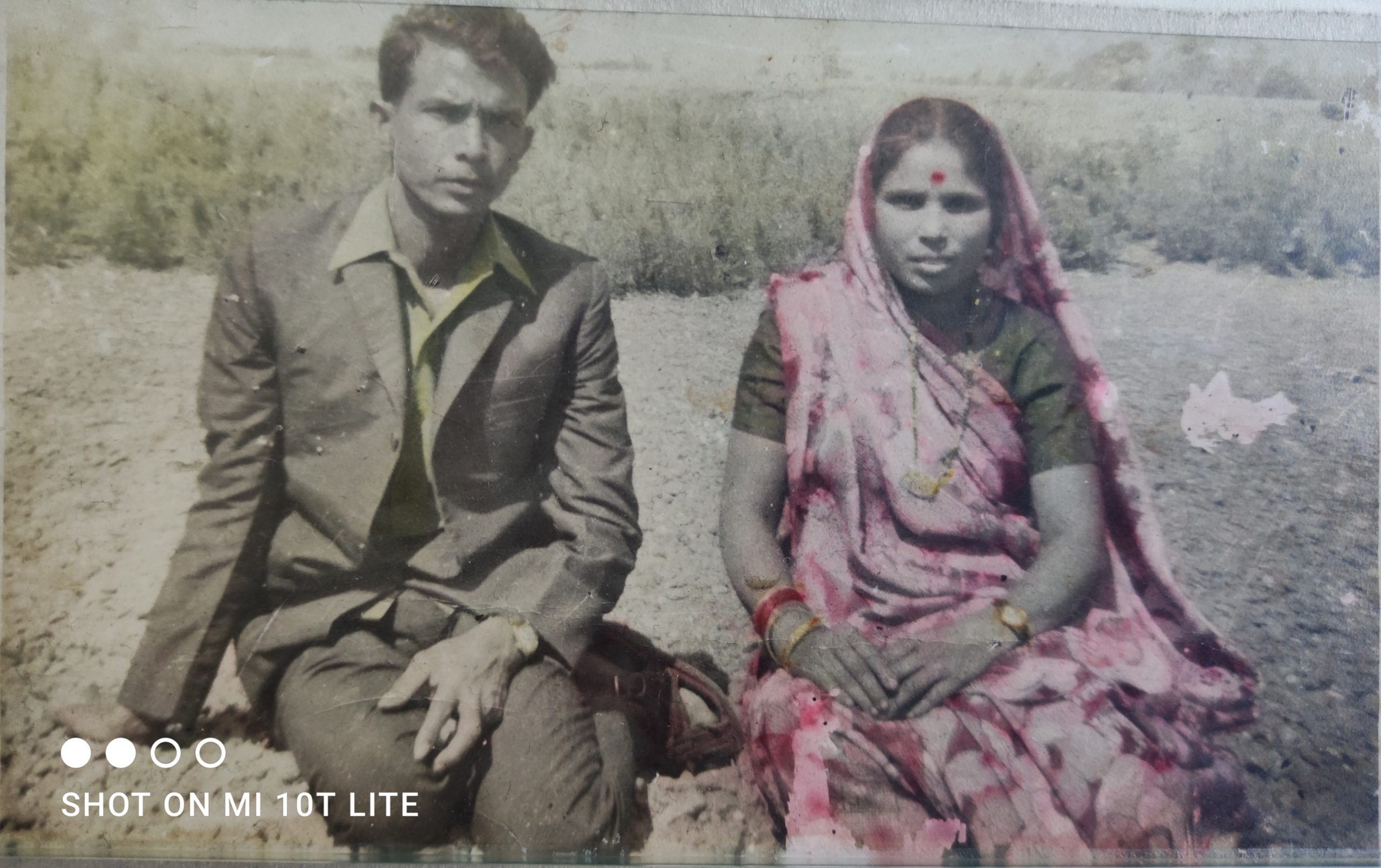 Sitabai was the enterprising spirit of the entire family right from an early age. She wouldn't leave the smallest opportunity of making money with the help of all kinds of small businesses that she would do. Her children had no option but to support their mother and get involved in everything. Right from putting small firecracker shops during Diwali to selling small confectionery, she would make sure all her kids were busy all the time with her new ventures. This sowed the seeds of entrepreneurship and street smartness in all her children. All her children and grandchildren have a trait of Sitabai's enterprising personality. Even after the uninvited sudden accidental death of her husband Lallu, merely at his age of 52 years, Sitabai gulped her sorrow and kept moving to make a pathway for her entire family. Sita always believed in doing things differently and in her own unique way. Sita & Lallu were the first ones in the entire community to print wedding cards and arrange the wedding in a marriage hall for their eldest daughter Jamuna Nirmal. Laxmi Kanojia, their second daughter, whose name was kept after goddess Laxmi, as her birth brought with her a job for her father Lallu to work with Dena Bank. Her only Son Ashok Pardeshi was admiring the confidence and high spirits of his parents, and he studied hard and finished his graduation to find a permanent job with Dena Bank and went all the way working for 37 years with the bank, joining as a clerk and retiring as a senior brand manager. Laxmi was married to an IAS officer, and Ashok married Shakuntala from Rajkot. Kusum, their third daughter, also finished her graduation and got employed with Dena Bank and eventually married did an intercaste marriage in a reputed Punjabi family based in Colaba, Mumbai. Everything was just going uphill from here on. One fine day opportunity knocked on Sitabai and Lallu's doors to get their most notorious 18-year daughter Pushpa married to a family-based in London. Sitabai and Lallu were both scared, skeptical, nervous, and hesitant, but they pulled together the courage and sent their beautiful daughter to London. From hereon, the seeds of International living were born among the Pardeshi family. After Pushpa, her youngest daughter Savita also married the same family's younger son in London.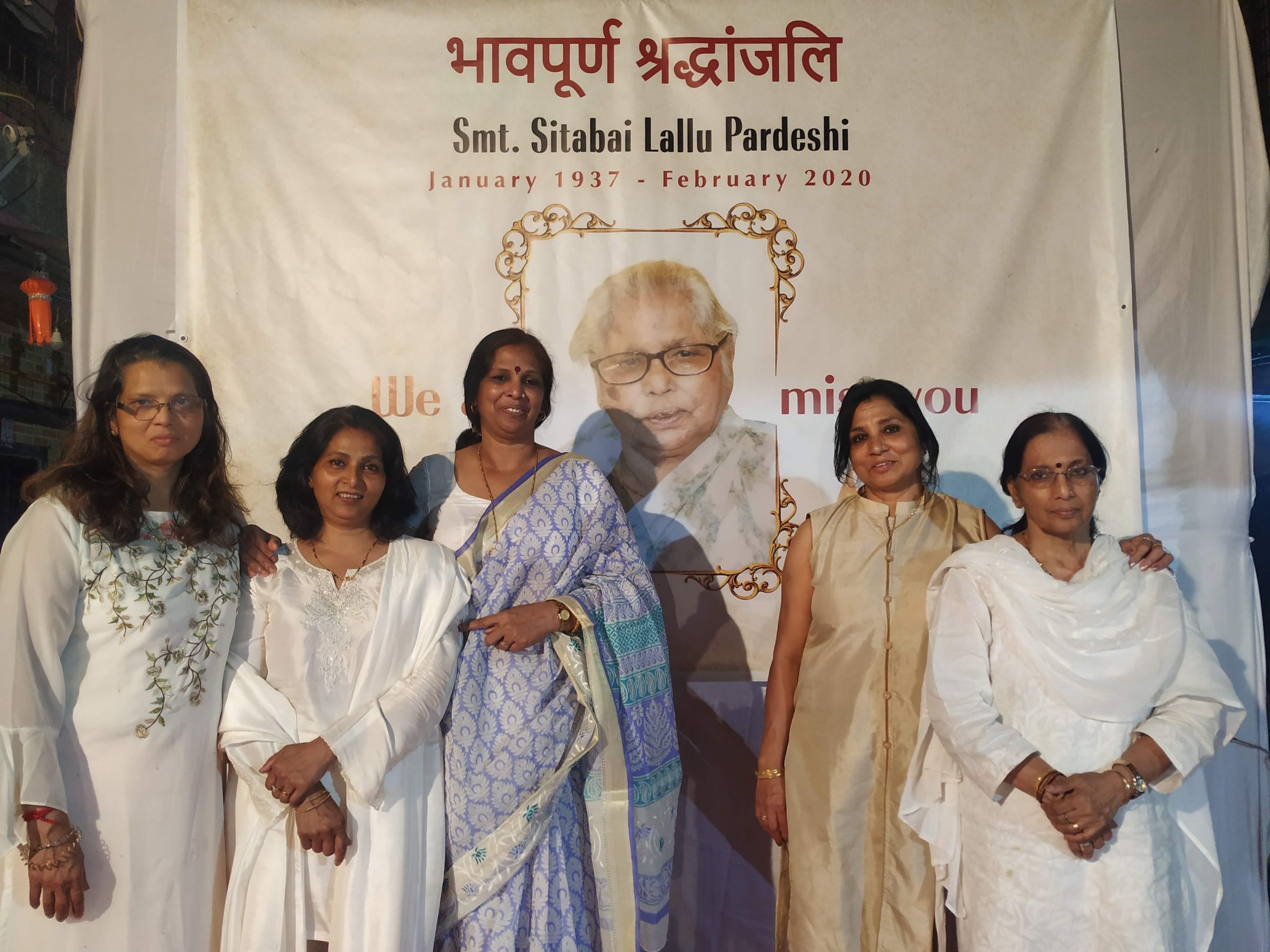 As of 2021, the entire Sitabai and Lallu Pardeshi's children are very well settled and internationally scattered in Canada, Australia, the USA, London, Kuwait & Hong Kong.
It's hard to believe that one women's vision and a dream became a reality and she is now resting in peace somewhere, happily satisfied and content with what she accomplished for herself and her entire family.
Our tigress gave up her life on 23 February 2020, at the age of 84 years, just a month before entire India went into the covid-19 pandemic lockdown. She made her way to heaven, and her funeral was organized just the way she always wanted, with Nashik Band playing all the way to the crematory. She made sure all her 5 daughters attended her last rites. We bid her farewell not with sorrow, agony, and despair but with full joy and happiness that our tigress has finally rested at peace.
Her words, her always smiling face, her carefree and independent attitude, and her never-give-up spirit lies in every blood cell of her children and grandchildren, and it will remain with us forever until we all meet our tigress again.
Respect everything, Spend Wisely, Never shy any kind of work, Think Big, Forget & Forgive and keep growing every day and every hour. We will live by your principles and never let you down our tigress. We all love you and miss you.
Article by: Gaurav Pardeshi, Grandson of Late Smt.Sitabai Lallu Pardeshi. With the blessings of my grandmother, my father Late Shri.Ashok L.Pardeshi and my beloved ancestors who have long gone, but still are with me like angels, I am a winner in life, everyday. A winner is only born in a winner family. I want to thank my most loved Buwa Mrs.Savita Shankar for suggesting this beautiful idea of penning down the story of our tigress Late. Smt. Sitabai Pardeshi, and I hope this article will serve as a brief history of the journey from rags to the riches of the entire Late. Shri Lallu Pardeshi family. For generations to come, this article should help us connect the dots behind and help us move ahead with inspiration, admiration and motivation towards life, career, our goals, our family and everything that we do. I hope my son, will continue this story and will one day pen down the story following the third generation of our family.
The following two tabs change content below.
Latest posts by Editor's Desk (see all)