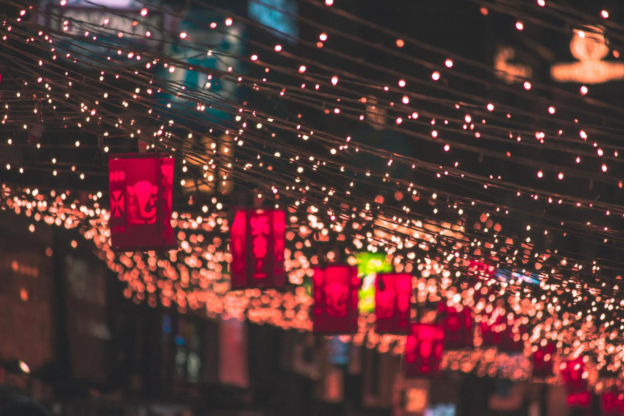 Would India be able to ditch Diwali's dependence on Chinese exports this season?
On the night of June 15th, the deadliest clash in 45 years took place between Indian and Chinese troops. The clash occurred in Ladakh's Galwan valley, not with guns and bullets but instead turned into a nightmare of gore with iron clubs welded with nails, clubs wrapped in barbed wire, sticks, and stones. India reported 20 casualties, and the whole nation immediately spun into a ghastly feeling of loss and horror for the deceased soldiers. India also accused China of intruding and occupying 38,000 sq km of Indian territory.
Indian media soon took up on China as public enemy number one, and every evening middle-aged Indian news anchors were raging on TV debates dressed up in war paint braying for blood, looking ready to be air-dropped on the Indian and Chinese line of actual control. Some went even further and talked about a nuclear war between the two countries and how US would send nuclear submarines for India's aid. Soon China became the biggest topic of debate for Indian media, replacing Pakistan which usually came on every night before the Galwan incident.
Leaving the rabid Indian media aside, among the masses anti-Chinese sentiment also began to reach a record high. There began a spate of many hate crimes against people from the North East who for the ill-informed have a resemblance to the Chinese. Some youths from the North East India were attacked in the national capital of Delhi, and were told to go back to China. A roadside Chinese fast food vendor crossed out Chinese from his stall, and pictures of this supposed act of nationalism circulated widely on social media.
It is not hard to see what China has achieved in the past few decades as a manufacturing hub for the whole world. Pick up any object or gadget that might be lying around in front of it and there are 10 out 9 chances that the underside would spell out the familiar phrase 'Made in China'. With more than 40% of China's GDP coming from its industry, it is rightly called "the world's factory". There are a number of factors behind this incredible stronghold on manufacturing for the whole world. A lack of regulatory structures make it easier to set up factories and to give lower and lower wages. China and Chinese people have worked hard to reach this spot. Chinese labour working in factories and industries are notoriously overworked. Every year news reports of catchment nets at Chinese factories to desist workers from committing suicide surface.
What China has achieved as a manufacturing capital of the world is evident in every country of the world. Wherever you go, France or Australia, USA or India- low cost Chinese products are everywhere. With the Chinese ruling party working hard to maintain its status quo as the top manufacturer in the world, it is outrightly unfeasible to compete with cheap Chinese products in every possible segment.
In India the situation is no different, even India's biggest industrial houses like Reliance depend on importing products from China for their flagship telecom offering Jio. In every shop that you go, there are more and more new Chinese products. The way capital works, there's not enough motivation to stock higher priced products which would sell less. Rajesh Sabharwal, an Indian stationer in the national capital of Delhi says, "If we buy from Indian manufacturers it would cost us higher. Now suppose you are a person looking for a simple stapler, would you buy one that costs 20 rupees or one that costs 100 rupees? Both do the exact same job."
However, there were some negative connotations associated with Chinese products even before the June border clash. A popular saying about Chinese products is "Na chale to shaam tak, chale to Chand tak". "Maybe it will last for one evening or maybe it will reach the Moon." This captures the quality of low-cost Chinese electronic items that can maybe last for years or may just stop working after one evening. Most Chinese products are seen of as a low quality and in some segments Indian alternatives sell better. However, it is common knowledge that China has the capability to manufacture really high quality components as well, and it depends upon the type of segment and the need. Apple famously sources its iPhones from its Chinese factories, and so does Tesla.
It can be argued well that India entered a new phase in its history after the 2014 general elections and victory of the nationalist Bhartiya Janta Party, ousting 54 years of Congress rule. The underdog Bhartiya Janta Party came on strong after being forced to remain in the sidelines for decades. BJP's winning formula was appeasing the Hindu majority of the nation accounting for roughly 80% of the votes. Narendra Modi emerged as the leader of a new order in India, one of the most polarising and popular leaders India had ever seen in recent times.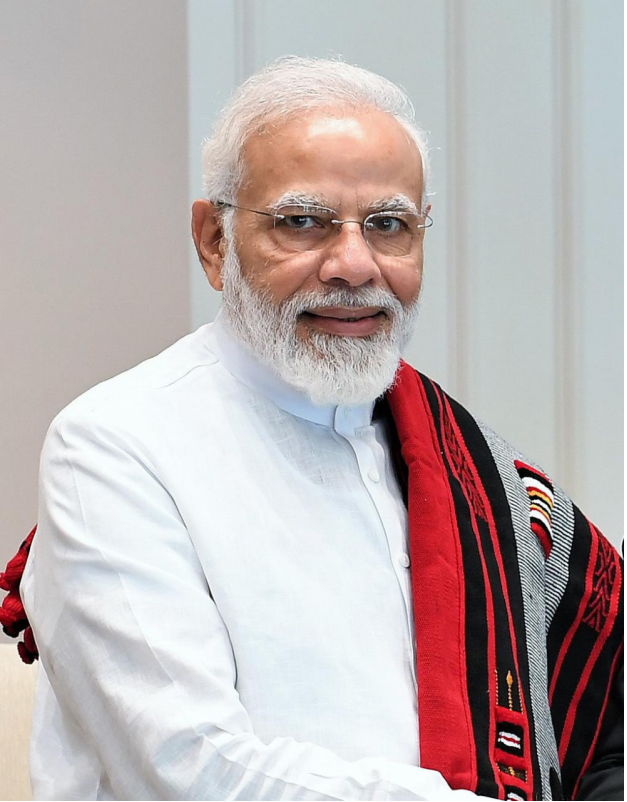 Modi brought in a new wave of saffron nationalism promising to get the majority Hindus' perceived lost self-respect back. Among other many schemes launched by Modi was Make in India which came into being in 2014. Make in India was an initiative to make Indian manufacturing grow at an annual rate of 12-14% and ease the many regulations that make it harder to set up an industry or business. Make in India was seen as a call to make more and more products in India and assert India's position as a manufacturing hub in the world.
However, many criticise Make in India as a failed initiative that couldn't deliver on what it promised. According to many economists the introduction of two controversial moves by the strong arm Modi government supposedly broke the back of Indian economy. One was demonetization and the other was the introduction of a new Goods and Services Tax. The most major losses were reported in the unorganised labour markets in the aftermath of both the moves. The recent economic slump because of Covid-19 virus further increased India's woes and led to thousands of migrant labours getting stranded in the streets, trying to reach their home state in the absence of public transport.
China plays a big role in all the Indian festivals with Chinese imports topping the list of all the festival paraphernalia. For example, on the festival of Ganesh Chaturthi, many Ganesh idols these days come from China. Similarly, on the Hindu festival of Holi, a majority of the colours come from China as well. Chinese manjha or thread has replaced the elaborate Indian handmade thread for flying kites on the fertility festival of Basant Panchmi. Likewise on the Indian festival of lights Diwali Chinese rice lights are used widely all over India. Diwali is one of the major festivals in India, which celebrates the homecoming of King Ram, a hero of myths and revered as one of the incarnations of Lord Vishnu, who is part of the holy trinity of Hinduism. Diwali, a winter season festival is much like the Christmas of India, with people spending huge amounts of money on clothes, lamps, gifts, utensils in a series of festivities.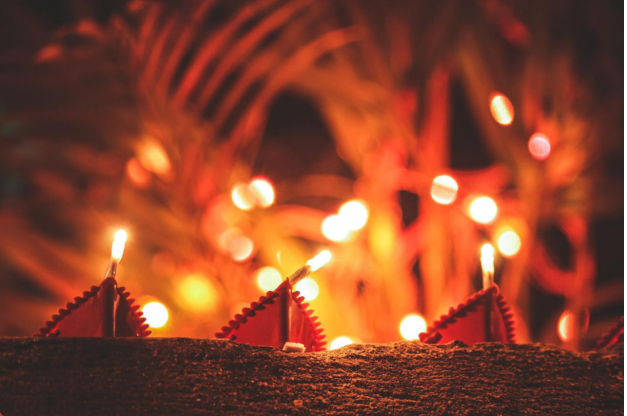 I remember the pre-Chinese-rice-lights era as a kid, every year before Diwali my father would pull out a huge coil of 30 metre long wires from the trunk, then painstakingly he would place the wire with holders over the edge of our terrace. After that he would take out small boxes of coloured zero watt filament bulbs – the size of a lemon and put them on all the holders. Every year many bulbs would fuse, break or go missing, resulting in dead spots on our terrace. Eventually my father also gave way to the lure of Chinese rice lights and bought home two bundles of rice lights for 200 rupees each, shortening his time of putting up the lights by hours. As a kid they were exciting to me, with a button I could change the order in which they lit up and blinked. However, the rice lights just worked for a season or two and would go bad pretty soon. I also heard reports of people getting shocked by the rice lights when the low quality rubber coating on the wires disintegrated because of use.
Right now it is hard to imagine any significant challenger to Chinese rice lights in this season's Diwali as I see it now. Nikhil Jain, an IIT graduate turned business owner says, "I don't see people celebrating Diwali without China rice lights(sic) this year."
In Delhi's Lajpat Rai Market, the capital's biggest electronics market situated in proximity of the Red Fort, Anirudh Trivedi a trader of lights says, "See, when it comes to traditional Diwali implements like candle and earthen lamps, they were never in competition with electronic lights. People buy both. People will buy Diyas (earthen lamps) on Diwali and people will buy rice lights. I have been selling electronic and electrical lights for the last 20 years here. I don't think anything is going to change this year. Ninety percent on my lights come from China. It is not just about rice lights. Electronic diyas, flashing bulbs, LED bulbs what not is coming from China?(sic)."
At the end of June, Narendra Modi led central government put a ban on 59 Chinese Apps (most of them for Android phones) as retaliation for Chinese aggression, a move which was hailed as a digital surgical strike by the Indian media. Many young Indian users were shocked especially the users of TikTok, an app which has taken the world by a storm and had a strong cult following in India too. September saw the Modi government banning 118 more apps including PUBG an online multiplayer game which used to be the heartthrob of millions of young Indians.
The hate against Chinese products continues to rise, but it is not hard to see that it would be very hard to shake India's dependence on Chinese products. Despite the jingoistic show of banning Chinese apps reports came out that Modi government took two loans totalling 9,202 crores from a Chinese government backed bank called AIIB (Asian Infrastructure Investment Bank) in June. Even when India has banned a lot of mobile apps, India is one of the biggest markets for Chinese smartphone manufacturers like Xiaomi, One Plus, Oppo, Vivo etc. who continue to do business unabated in India. In fact brands like Xiaomi enjoy steadfast loyalty from Indians and was never called out, even at the peak of the anti-Chinese sentiment.
Even when the rice lights sector is mostly dominated by small segment players and there are no big names involved, there's little likelihood of a ban or lash back from India consumers. Premu, an Indian consumer opines, "Ab jo market mein milega wohi khareedenge na?". "Now what can a consumer do? We can just buy what is available locally in the market."
Right now it is hard to see Chinese products or manufacturers facing even a slight competition from their Indian counterparts. Chinese dominance on world's manufacturing has come with a heavy cost, especially of its environment. The bigger question is, is India ready for such a sacrifice?
The following two tabs change content below.

Ronak Singh Bhasin
Ronak Singh Bhasin is a poet, filmmaker, writer based in New Delhi. When he is not banging around verses on his old typewriter, he is busy documenting the streets of Delhi with his analogue camera.

Latest posts by Ronak Singh Bhasin (see all)