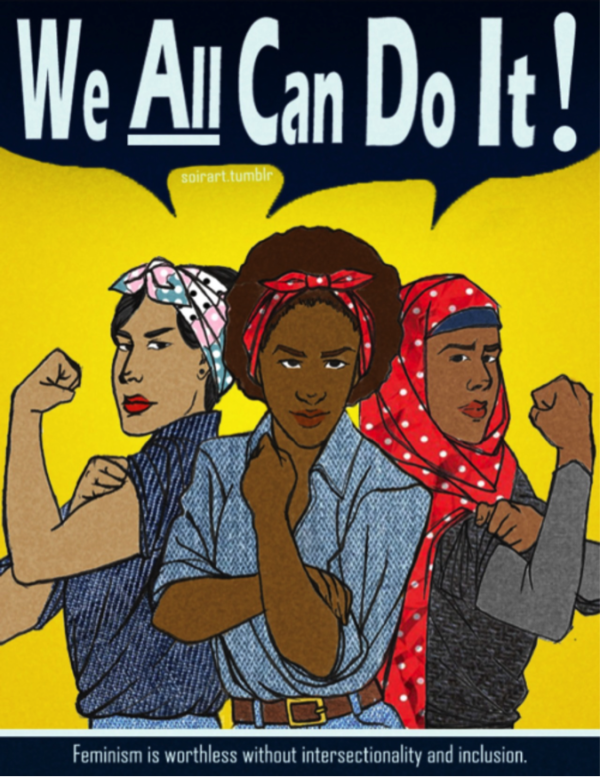 Who is the 21st Century woman? She is a daughter, a sister, a wife, a mother, she is a Hindu, a Muslim, a Christian, a Buddhist, an Atheist and she is also a chef, a CEO, a neuroscientist, a surgeon, a dancer, a soldier, an astronaut, an activist, a journalist and anyone else she wishes to be in her life. She is the woman that the women in the 20th Century fought for and now she is the woman who marches hand in hand with her brother and sisters to fight for those to come after her. The 21st Century woman takes up space because she belongs there and not just because she is a woman. She is not afraid to raise her voice for herself or for those who need to be heard but don't have a voice. The 21st Century woman believes in the cause of feminism not because she wants to tear men down, but because she wants equal representation for women. Even though she is not completely free and still has to face and overcome age-old hurdles set by the patriarchy, the 21st Century woman is breaking barriers and there is no stopping her.
While women have been historically poorly represented in top positions, today, women can be found sitting in some of the highest positions in the world. Not just that but they are in control of positions which were previously almost exclusively available to men. Making their marks in fields ranging from art to politics, women are taking up space in places where they were not welcomed before. Even though there is still some resistance for women stepping into the world where the men controlled the job market, they are not looking for approval. Women are now stronger than ever and in this cover story, we take a look at women from India and Hong Kong who have not only made a dent but shattered the glass ceiling created by patriarchy.
The life of a woman becomes a saga of dealing with sexism as soon as she is born. And things don't seem to get better at age, instead, they almost always get worse. She has to deal with comments about her weight, her complexion, her hair, her mannerisms, sometimes she's too dumb, sometimes she's too smart, too tall, too short, too pretty or just plain ugly. Somehow even though we keep changing our calendars, the world doesn't seem to be moving with the time. Even today women are expected to get married (preferably rich) in their 20s so they can bear children and then spend their lives taking care of their husbands and children. Maybe this was fine in the time that women were lawfully disbarred from workspaces but now that it is possible for a woman to rise to the top, these "traditions" are redundant. Women are now fighting to gain full control over their personal, social and economic lives.
The global priority on putting education first has given women the chance to become someone in their lives. Even though on a bigger scale, the spotlight on education is so that it can eventually help eradicate poverty, it has played a very significant role in the progress of women. Education allowed women to get jobs that their mothers or grandmothers had dreamed of and rather than being financially dependent on their partners, education enabled women to rise up and support themselves.
Sports
India – M C Mary Kom, Boxer
Already eyeing the Gold at the 2020 Olympics, Mary Kom is far from tired. The boxer made history on 24th November 2018 and became the most successful boxer in the history of Women's World Championships by winning her sixth gold medal. Her track record is a long one, which includes, silver in the inaugural edition in 2001 and gold for each in the next five consecutive editions — 2002, 2005, 2006, 2008 and 2010.
The Manipuri boxer, nicknamed "Magnificant Mary", is a mother of 3 and is happily married to footballer Karung Onkholer. Growing up in a poor family with both parents working as farmers, Mary Kom was like any other child who went to school, did her chores and helped her parents. She had a keen interest in athletics since she was young but only developed a strong inclination towards boxing when Dingko Singh returned from the 1990 Asian Games with a Gold medal. Drawing inspiration from his success, Mary Kom started to train to become a boxer while keeping it a secret from her father as he was a wrestler in his youth and therefore was concerned about the impact boxing could have on Mary Kom's face and also her marriage prospects. However, eventually, after seeing her dedication and love for boxing, he began to support her career.
The boxer went on a short hiatus after getting married but started training again after having children and came back to rule the boxing ring.
Hong Kong- Ng On Yee , Snooker Player
Hong Kong's world champion, Ng grew up in Hong Kong's then working-class district Sham Shui Po and began her snooker education in her father's snooker hall at age 13 and wished that one day she would be able to wear the sleek waistcoat and bow-tie snooker outfit.
She left school at 17 to concentrate on her cue skills but returned to college for two years to pick up an Advanced Diploma in Accounting in 2015.
Her ascent to number one came after a record 2017 when she won her second world championship and six other titles. And her next challenge? She is striving to make a mark on the men's circuit.
Keen to crumble the image of snooker as a male-dominated sport saying that physical strength does not matter. Ng became the first Asian woman to be invited to the men's world championship in 2016 and, although she lost in the first qualifying round, she still saw it as a valuable learning experience.
Entrepreneurs
India – Indra Nooyi , Chairman at PepsiCo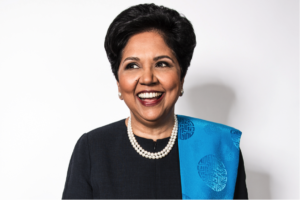 Even though no longer at the position, Indra Nooyi is undoubtedly one of the most recognized names in the business world. After 24 years in the company including 12 years as the CEO, she stepped down in October 2018 at the age of 62. An inspiration and a ray of hope for girls, she has often emphasized on the importance of encouraging women to aim for the top roles and the importance of hiring female talent for a successful business.
Instead of following her mother's wishes to say no to Yale so she could get married, Nooyi became one of the few female CEOs (1 of 11 at the time) and even fewer coloured female CEOs to hold a high profile position at a Fortune 500 company.
Additionally, she was one of the earliest CEOs in the sector to try to adjust to the company to the public's growing demand for healthier goods and moved corporate spending away from junk foods and into the healthier alternatives.
Hong Kong – Abby Zhang, Co-founder of YEECHOO.com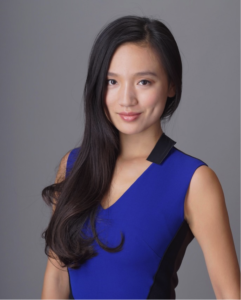 Featured in Forbes 30 under 30 in 2017, Abby is the Co-founder of YEECHOO.COM. Founded in 2014, it is China/Hong Kong's first and largest one stop shop for designer dress and accessory rental, where you can rent the most in-season designer dresses at as low as 1/10 of the retail price. The company offers over 150 top-tier international designer labels and thousands of fresh-off-the-runway apparel and accessories.
Prior to YEECHOO, Abby worked with Citi Investment Banking in New York, Credit Suisse in Hong Kong, involved in numerous cross-border mergers and acquisitions transactions in consumer, mining and financial sectors.
Finance
India – Chanda Kochhar, CEO and Managing Director at ICICI Bank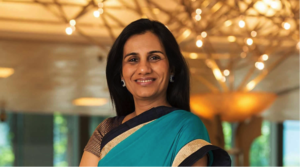 Now, a former CEO, Chanda Kochhar was the first woman and the youngest CEO to head ICICI bank and was no less than a trailblazer in the financial world. Joining the bank in 1984, a time when the sector was primarily male-dominated, she made her mark in the financial world nationally as well as globally and often lauded as the authority that guided ICICI to where it is today. After being a part of the bank for over 30 years in various roles, she stepped down in October 2018, leaving a legacy that is inspirational to say the least.
Chanda Kochhar joined the company as a Management Trainee. After steady promotions to Assistant General Manager, Deputy General Manager, Executive Director and Deputy Managing Direction, she was appointed as CEO and Managing Director in 2009, right in time for the global financial crisis.
She was honoured with the Padma Bhushan, one of India's highest civilian honours, in 2011. Under her leadership, ICICI Bank won the "Best Retail Bank in India" multiple times. Kochhar has personally garnered many awards is frequent on the Forbes Fortune and Time magazine lists.
Hong Kong – Laura Cha, Chairwoman of Hong Kong Exchanges and Clearing (HKEX)
Referred to as "Hong Kong's Iron Lady", Laura Cha, at 68 years old and a grandmother to 3, became Hong Kong exchange's first female chief in its 127-year history in April 2018.
Cha had a relatively late start to her career to focus on bringing up her two children and being a full-time housewife for six years in the US where she lived. It was during that period that she became interested in law and returned to school to read law. She qualified as a lawyer in the US before returning to Hong Kong in 1985 and eventually renouncing her US citizenship.
Cha has served as a senior official on the HKEX's regulatory body, the Securities and Futures Commission, and on its counterpart in Mainland China, the China Securities Regulatory Commission.
Her previous stint as a vice-chairman at the China Securities Regulatory Commission (CSRC) from 2001 to 2004 drew mixed responses, but it earned her a place in the history of China's capital market development – the first Hongkonger and non-mainlander to take on a vice-ministerial position within the central government.
Technology
India – Neelam Dhawan, VP and General Manager HPE Group and Country Managing Director of Hewlett-Packard India.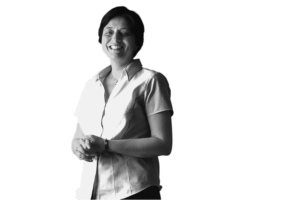 Neelam Dhawan is the Vice President and General Manager, HP Enterprise (HPE) Group and Country Managing Director of Hewlett-Packard India. She has countrywide responsibility for revenues and profitability and ensuring the greatest leverage from HP's services, personal systems and imaging & printing businesses. Since November 2016, she has also been responsible for the regional leadership role of Asia-Pacific and Japan to lead the Global Industries, Strategic Alliances & Inside Sales for HPE Asia Pacific and Japan.
With a portfolio that extends to offshore activities, BPO, software engineering, research and IT services, Neelam is focused on shaping the company's overall business agenda and leading its strategy and corporate development efforts to make HP the most admired company in India.
Previously, Neelam was the Managing Director of Microsoft India, a position she held from 2005 to 2008. During her tenure, she sharpened Microsoft's strategic focus and improved its operating efficiency and execution, as well as its financial performance and customer focus.
Hong Kong – Catherine Tan, Founder and CEO of Notey
Catherine Tan, founder and CEO of Notey, was born and raised in Hong Kong. Before moving on to her stint in the world of tech and after graduating from university in the UK, she worked in investment banking in London and Hong Kong during which time she discovered her entrepreneurial skills.
At the age of 34, Catherine left a career in investment banking to launch start-up Notey, with her husband in 2014. The idea for Notey came about when Tan herself was looking for some travel inspiration from people who had been there and done that but instead came across websites that would host blogs or big travel blogs like CNN and Condé Nast. From this personal experience, Tan focused Notey on solely being a one-stop destination for the best blogs for any topic and essentially acts as a blog-searching engine.
The start-up has since attracted more than US$1.5 million in funding.
Armed Services
India – Captain Divya Ajith Kumar Born in Chennai to a Tamil family, Captain Divya Ajith Kumar is a first generation soldier in her family. She joined NCC (National Cadet Corps) which inspired her to join the Indian Army and participated in NCC women contingent in Rajpath and later joined OTA ( Officers training academy).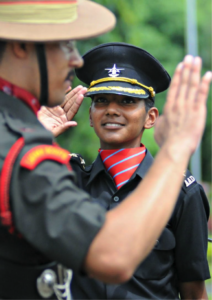 At 21, she became the first woman in the history of the Indian Army to receive the coveted 'Sword of Honour' prize, which is awarded to the best cadet, where she passed with a total of 244 cadets, including 63 women. At 25, she commanded the first all-women contingent of 154 officers during of the Armed Forces during the Republic Day Parade in 2015.
Besides excelling in her career, Captain Kumar is also an accomplished Bharatanatyam dancer, percussionist and well-versed in sports like basketball and discus throw. She has also made her mark in shooting competitions, having won a gold medal for her sharpshooting prowess at the General JJ Singh Officers Air Weapons Competition in 2012.
Hong Kong – Winnie Chin Wai-Yin, Senior Assistant Commissioner
Chiu, 54, joined the force as an inspector in 1983. She was promoted to senior superintendent in 2002 and chief superintendent in 2006. She became assistant commissioner in 2011 and senior assistant commissioner in 2014. She is currently the director of personnel and training.
In her more than 33 years in the police force, Chiu has served in posts encompassing criminal intelligence, narcotics, international liaison, training, divisional, district and regional commands as well as operation policy and support at the headquarters level.
Now, while these women have undoubtedly raised the bar and made a mark in professions dominated by men, they have also raised families simultaneously. It is important to understand that their achievements are not propaganda aimed at women to not get married but a demonstration of how, with hard work and persistence, women can infiltrate and excel at even those jobs that were not previously available to them. There is nothing wrong with wanting to get married and raise a family; the fault is in telling girls that that is their only option and duty.
Beyond these names, there are millions of other women who are doing groundbreaking things every day. She could be here in Hong Kong, in India, in South Africa or Brazil or anywhere else in the world. Women all over the world are raising their voice and letting the world know that their liberation isn't far from now. They are out to gain full control of their education, their careers, their bodies and their endgame. So, in 2019 and in the years to come, I hope that women continue to demand more space, more authority and fight for equality for all!
The following two tabs change content below.

Archita Bisht
Archita Bisht is the Managing Editor at A-Desiflava Magazine and can be reached at ab@aplomhk.com. Born in New Delhi and brought up in Greece, Iran, Germany, Ivory Coast, Spain and Hong Kong, I knew since very early that I wanted to write. I consider myself a storyteller and believe that storytelling is an important and constantly developing form of art. Words have the power to influence minds and perceptions and so I choose to focus my writings on topics related to culture, society, global affairs, and politics. When I am not focusing on jotting down my thoughts, I like to enjoy the sights that Hong Kong offers, travel, practice yoga, and binge on crime documentaries. I detest the humidity, stupidity and people who don't know how to stand in a queue.

Latest posts by Archita Bisht (see all)