Multifaceted, a visionary, persistent, a committed family man etc. I'm running out of adjectives to describe my interviewee. A renaissance man is what he is! This is an individual who runs a flourishing business, is a member and in some cases the president of almost every socio-cultural committee or group in Hong Kong, is actively involved in philanthropy and charitable causes not just in Hong Kong, but overseas as well, is a loving husband and a doting father and I can go on and on. I asked him how he makes time for all of this to which he smiled and replied "When there's a will there's a way" I was dumbfounded, to say the least, and that's when it dawned on me that for my interviewee there was more to life than just a comfortable existence. For him, life is a mission.
Born to a lower-middle-class family in Jabalpur, Madhya Pradesh, India, Rajkumar Naraindas Sabnani better known in Hong Kong circles as Raju Sabnani had a tough childhood. His father worked on a measly salary and found it extremely difficult to make ends meet. Also, his mother had to sew towels to support the family and pleaded to keep young Raju in school.
As the only son in a family of four daughters, Raju took it upon himself to contribute to the family income at a very early stage and started off by selling goodies during the festive seasons. He clubbed his university studies with eight hours of rigorous labour at industrial workshops and graduated from the University of Pune with a degree in Commerce in 1985.
"Since I was the only son their pressure trickled down to me. The mid-1980s weren't exactly the best time for young graduates in India since unemployment was rampant. The situation was so grim that even securing jobs that would fetch a nominal remuneration of a thousand rupees seemed impossible"
However, they say that God favours the brave and a job offer from Taiwan kickstarted a journey that would change everything. Mr. Sabnani was employed by a company called Skymount Limited at their office in Taipei. Such was his hunger to succeed that it only took him a year and a half to rise to a managerial level. Happiness was in the air and Mr. Sabnani managed to get two of his sisters married.
"With the blessings of the Almighty I managed to uplift my family and offer them a stable lifestyle. We had a come a long way and it was now time for us to enjoy the fruits of our labour"
Continuous hard work and perseverance enabled Mr. Sabnani to set up his own business in 1990 and then there was no looking back. In 1993 he moved to Hong Kong and within a period of 5 years had expanded his business across 6 countries and 3 continents. His workforce comprised largely of young Indian graduates, which benefited several families back home. "I knew what it felt like to be unemployed and helpless and had decided pretty early on that if I ever had the resources to generate employment for others, particularly my countrymen, I would leave no stone unturned"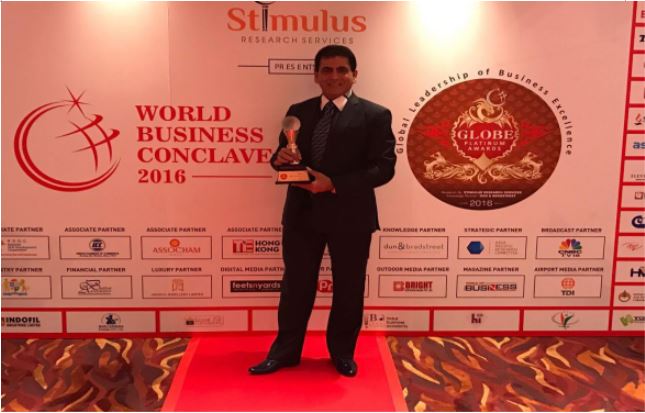 Monumental success in business and an extremely busy schedule did not deter Mr. Sabnani from educating himself further and in 2000 he completed an executive Masters in Business Administration program from the University of Ottawa in Canada. "An individual's personal growth and enlightenment is extremely important, and I have an unquenchable thirst for knowledge" says Mr. Sabnani.
It was now time to discover Raju Sabnani the philanthroper. This is a man who is a member of the Erase Poverty movement in India and is also a regular contributor to Care & Concern India, an organization that offers treatment to children. He has contributed towards the Sikh temples in Hong Kong and Poland as well as Hong Kong's Cancer Society, the Ekal Vidyalaya and several other social service establishments.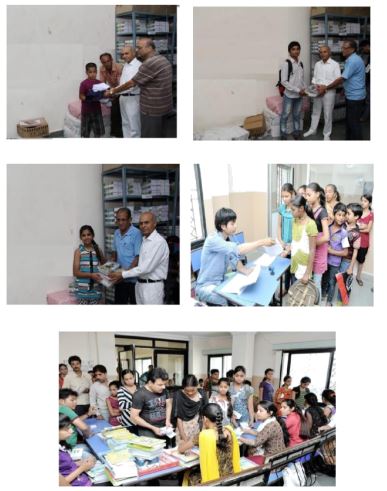 You're at a loss of words when you meet someone who has achieved so much and is yet so grounded. "A life that is of service to others is a life well spent" says Mr. Sabnani. "God has been so kind and generous to my family and me and I feel that it is my duty to give back to society. At the end of the day we will be remembered for the good that we have done in this world and not for our achievements and accolades"
The interview was drawing to a close and I was still intrigued.
"Whom do you draw inspiration from?" was my final question to which he replied
"Our former prime minister the late Atal Bihari Vajpayeeji was always a great source of inspiration. I was completely enamoured by his sense of commitment towards the nation. He was such a great leader. Another individual who has inspired me for me several years now and continues to do so is my dear friend Mr. Sohan Goenka and we are now working as a team on multiple projects. Also, I would attribute a large part of my success to the hard work and blessings of my parents who inspired me every single day of my life. Not many are aware, but my father Dada Sabnani visits our local gurudwara daily and is actively involved in the langar lunch and dinner service. How can he not be an inspiration? Such selflessness is practically impossible to find these days and I feel blessed to be born to such noble parents".
This feeling of selflessness and the desire to help others seems to have transcended through generations in the Sabnani family and Mr. Sabnani's nine-year-old daughter Melody contributed one lakh in Indian rupees to Prime Minister Narendra Modi's Clean Ganga Campaign. She met with the Prime Minister when he visited Shanghai and this compassionate young lady has also donated her hair to the Cancer Society in Hong Kong. "God has blessed me with a beautiful family and I would like to take this opportunity to thank my lovely wife Bindya who has been my rock for twenty-seven years and has never complained about my regular absence from home, which is either due to work-related issues or my social work commitments," says Mr. Sabnani.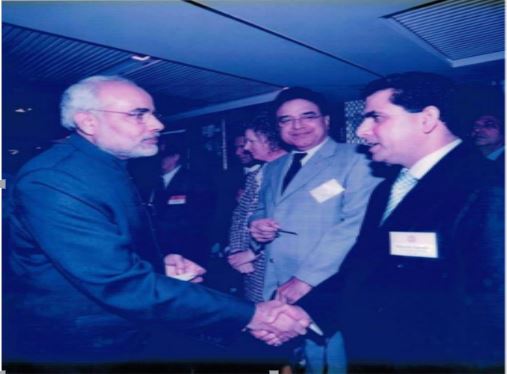 I know what you're thinking. Is this man for real or is this a fictional interview? How can a single individual achieve so much in one lifetime? Well, guess what, he's as real as they come and when I say real I mean humane. While it's one thing to be successful in business it's another to be successful in life. Take a bow Raju Sabnani, because you have found success in both.
Raju Sabnani's 10 commandments for a wholesome and successful life:
There is no alternative to hard work
Honesty is the best policy
Patience is a virtue
Consistency is key
Good teamwork is imperative for success
One should have clarity and direction
Chase your dreams and never give up
Contentment is happiness
Service to mankind is service to God
Love your family, since they are your biggest strength
---
Interview and article by Faiz Qezilbash, if you wish to get in touch with Faiz, please send an email to fq@aplomhk.com
The following two tabs change content below.
Latest posts by Faiz Qezilbash (see all)