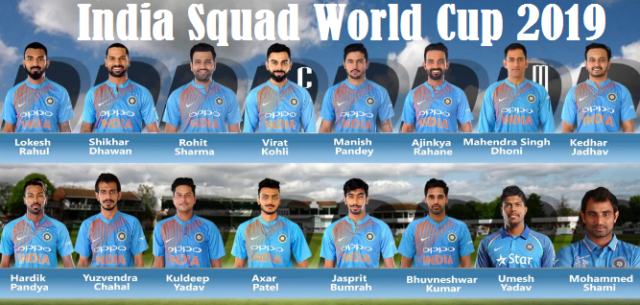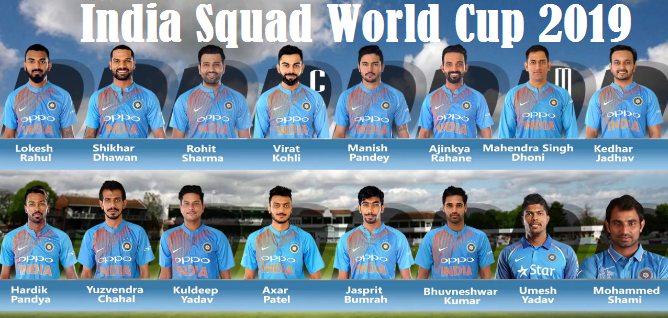 Just done celebrating the close victory of Mumbai Indians in the IPL, our cricket expert Aravind Mahadevan gears us up for the ICC World Cup. The format of the upcoming world cup cricket tournament that will begin in a few days in England came in for a lot debate from cricket pundits and enthusiasts. The number of teams was cut down to 10 from previous competitions where we had as many as 16 teams. This meant that many of the associate non-test playing countries would not get a chance to showcase their talents at the highest stage. There is one popular view that the group stages of the last few world cups were too long drawn-out with lot of lopsided David versus Goliath like encounters between strong member nations and weak associates which reduced the general intensity of the competition. But the counter to that is that unless these associate countries get exposure to competition at this level, they will not be able to improve. Also, it cannot be denied that these lesser teams have produced their share of sensational upsets in previous world cups. This article goes down memory lane to look at some of the memorable performances of these minnow countries in the previous editions of the world cup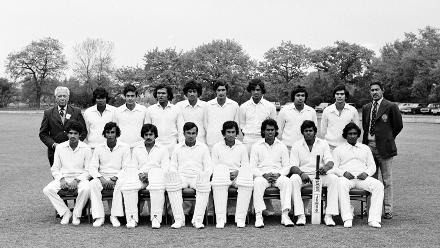 1979: Sri Lanka's debut
Making their debut in the competition, Sri Lanka did not yet have test playing status. Following defeats to New Zealand and West Indies, Sri Lanka played India In their last game at Manchester. Batting first, Sri Lanka scored 238 with Sunil Wettimuny, Roy Dias and Duleep Mendis all getting half centuries. In reply, India could only manage a total of 191, with Vengsarkar's 36 being the highest score of the innings. It was the culmination of a torrid tournament for India which lost all its three games.
1983: The Emergence of Zimbabwe
Zimbabwe's world cup debut was scintillating. In their first game against Australia at Nottingham, Zimbabwe mustered a competitive total of 239 with captain Doug Fletcher scoring an unbeaten 69. Fletcher also starred with the ball with a four wicket haul, restricting Australia to 226 after a solid start by the Australian batsmen. It was a famous win by Zimbabwe. If we now rewind back to the group game between India and Zimbabwe at Tunbridge Wells, the stakes were high for India with a semi-final place beckoning. Batting first, India were in tatters at 17 for 5 with the top-order line up routed by Zimbabwe's new ball bowling pair of Kevin Curran and Peter Rawson. It required a gem of an innings from skipper Kapil Dev to dig India out of a hole, with his 175 not out being the highest individual score in a one day international at that time. With support from the tail, Kapil managed to get India upto 266 in their allotted 60 overs. But Zimbabwe still managed to give India some anxious moments before folding for 235. It was a gutsy performance from Zimbabwe who provided a big scare to the eventual world cup winners
1996: Kenya make a grand entry
After losing the first two matches in their debut world cup appearance easily to India and Zimbabwe, Kenya played West Indies at the Nehru Stadium in Pune. It looked like Kenya's losing streak would continue as they were bowled out for a very modest 166. But to the shock and consternation of West Indian fans, their star-studded batting line-up that included Lara, Richardson and Chanderpaul were shot out for a mere 93 with Chanderpaul's 19 being the top score. Maurice Odumbe and Rajab Ali were the heroes for Kenya with three wickets each. Wicket-keeper Tariq Iqbal's shoddy glovework was forgiven when he managed to hold on to an edge from Lara. Though Kenya lost all their remaining games in the tournament, they had truly left their mark with this win
1999: A Resurgent Zimbabwe
After winning their first game of the tournament against Kenya, Zimbabwe encountered India at Leicester. Batting first, Zimbabwe put up a very competitive score of 252, led by an unbeaten 68 by skipper Andy Flower. India appeared to be coasting to victory at 155 for 3 of 27.5 overs, with the asking rate under five runs an over and 7 seven wickets in hand. But they lost wickets steadily and slumped to 175/6. However, some gritty batting by the tail took India to 246/7, within just seven runs of victory. Then, in a dramatic finale, Henry Olonga grabbed the last three wickets as India were bowled out for 249, losing by three runs, with five overs still to spare. But an even bigger upset was in store a few games later when Zimbabwe met South Africa at Chelmsford. Zimbabwe set their fancied opponents a target of 233, on the back of opening all-rounder Neil Johnson's 76. South Africa's chase started disastrously when they lost Gary Kirsten off the very first ball. Within 11 overs, South Africa was reduced to a piteous 40/6. Darryl Cullinan and Shaun Pollock put together some resistance and after their departures, Lance Klusener played a cameo unbeaten half-century, like he did in many games in this tournament. However there was not much support from the other end and South Africa was eventually bowled out for 185, well short of the target. With three wins from their group games, Zimbabwe progressed to the Super Six stage, a tremendous result for them. Though they were not able to replicate the same form in the Super Six stage and did not register any subsequent wins, Zimbabwe's performance in this tournament was the best so far by a non-test playing nation in a world cup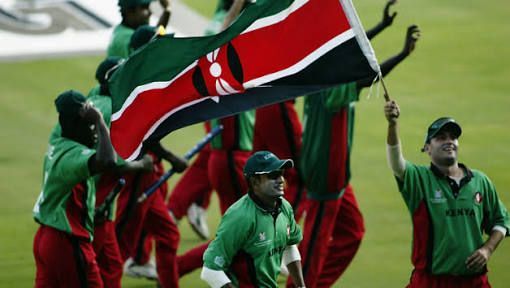 2003: Kenya stun the world
The 2003 cricket world cup will always be remembered for the magical performance by the Kenyans. The names of hitherto little known players like Maurice Odumbe and Steven Tikolo were on the lips of cricket followers not just during the tournament but in the days and weeks that followed it. A comprehensive thrashing by South Africa in their opening match did not presage what was to follow for Kenya. In their second game, they defeated unfancied Canada. The game against New Zealand was awarded to Kenya by default as New Zealand did not play for security reasons. Kenya then created their first real upset when they shocked Sri Lanka in their home ground at Nairobi. They scored only a modest 210, with a top score of 60 by opener Otieno. But the Sri Lankan batsmen were never able to settle in and lost wickets at regular intervals, being bowled out for a mere 157. Collins Obuya had magnificent figures of 5/24 from 10 overs and was the Man-of-the-Match. Kenya then toppled Bangladesh at the Wanderers, again successfully defending a total of only 217. Skipper and Maurice Odumbe was the star with a quick half century and four wickets to boot. Despite losing the last game against West India by a huge margin, Kenya had done enough to finish second in their group behind Sri Lanka and qualify for the Super Sixes. In their first Super Sixes game against India, it looked like Kenya would cause another stir as India were reduced to 24/3 in pursuit of 226. However, a wonderful century by Ganguly and an assured half-century by Yuvraj Singh saw India through easily in the end. The next game against Zimbabwe was a crunch game for the Kenyans and they rose to the occasion. Their bowlers who had done so well all tournament bundled out Zimbabwe for 133, with only Andy Flower offering any resistance. Collins Obuya, Martin Suji and Steven Tikolo all chipped in with wickets. Kenya then coasted to their target with 7 wickets and 24 overs to spare. This assured Kenya of a semi-final place, though they would lose their last game of the Super Sixes to Australia. After their brilliant performances, the semi-final against India turned out to be an anti-climax as Kenya were not able to challenge a strong target of 272. Like in their Super Sixes encounter, Ganguly scored another superb hundred and only Steven Tikolo was able to perform creditably with the bat as Kenya could musteronly 179. Before the tournament, no one could have imagined that a team of amateur players who had very little exposure to international competition would make it to the semis. Kenya's performance at this world cup was the major reason for the expansion in the number of team at the subsequent few world cups, which offered the chance to many lesser teams to get exposure at the top level.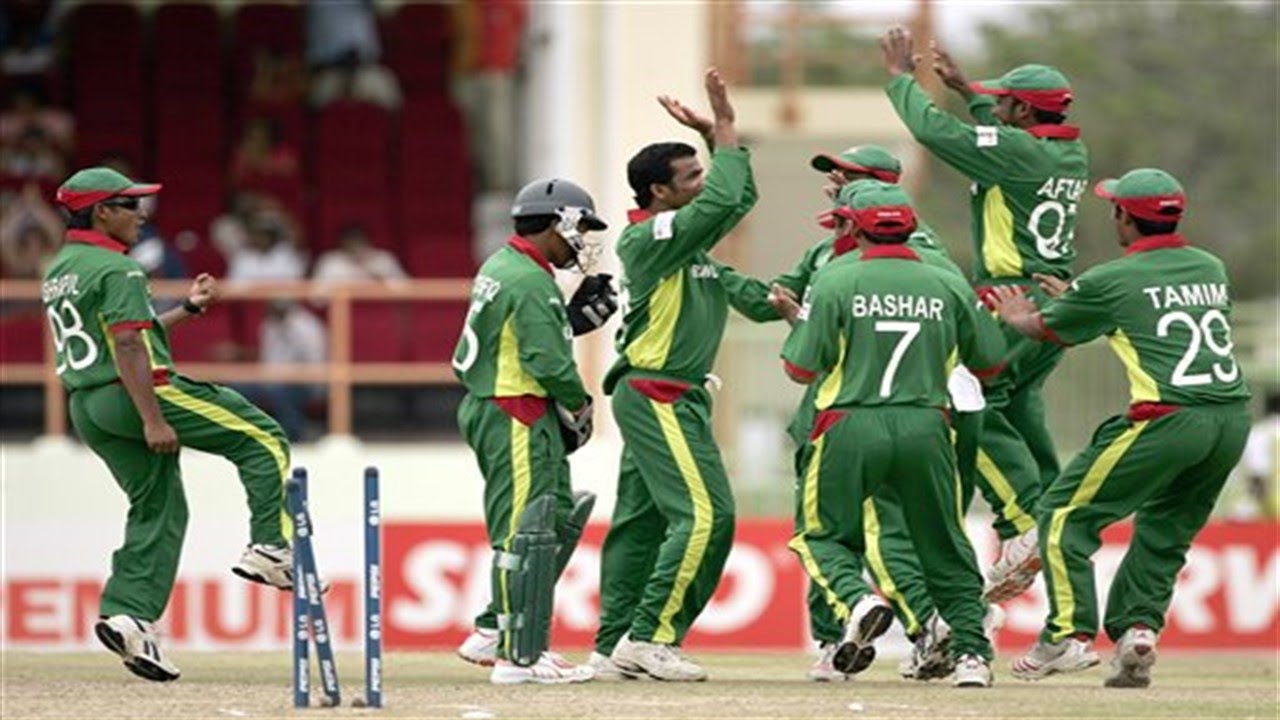 2007: Ireland and Bangladesh dazzle
It was the first world cup for the Irish and in their very first game, they caused a flutter by holding the more experienced Zimbabwe to a tie. Opener Jeremy Bray scored an unbeaten 115 to lead his team to 221. Zimbabwe looked to be home and dry at 203/5 with 6 overs remaining before a dramatic collapse saw them bowled out for 221 off the last ball of their innings. Ireland then pulled off the biggest upset of the tournament by knocking out Pakistan. In a low-scoring game, Pakistan were bundled out for 132. But Pakistan hit back strongly and at 113/7, the game was very much in the balance. But wicket keeper Niall O'Brien stood like a rock and his unbeaten 72 guided Ireland home with three wickets and a few overs to spare. This match will unfortunately be remembered for the subsequent death of Pakistan coach Bob Woolmer in mysterious circumstances on the night following the game. Bangladesh's victory against India in their opening game was also a shocking result, though maybe not in the same league as Ireland's defeat of Pakistan. The fact was that though Bangladesh had achieved full test status in 2000, this was their first big win in a high profile tournament like this. After restricting India to just 191, Bangladesh batted with great maturity and overhauled the target with ease, with Tanim Iqbal, Mushfiqur Rahim and Shakib Al Hasan all chipping in with valuable runs. Mahrafe Mortaza, Abdur Razzak and Mohammed Rafique did the damage with the ball. The exit of both Pakistan and India in the very first stage of the competition was a blow for the organizers who had counted on these two teams to bring the crowds in, especially in the later stages of the tournament. In the Super Eight stage, Ireland took down Bangladesh to add another feather to their cap. Boosted by their victory over India, Bangladesh achieved the unthinkable by toppling the strong South African side in their Super Eight game, though the outcome of the game did not have a bearing on the future progression of these two sides. After scoring a very competitive 251 on the back of a rollicking innings of 87 by Mohammad Ashraful, the Bangladesh bowlers made early inroads into the South African top-order to leave them tottering at 87/6. Herschelle Gibbs offered some resistance but ran out of partners to leave Bangladesh winners by a massive 84 runs.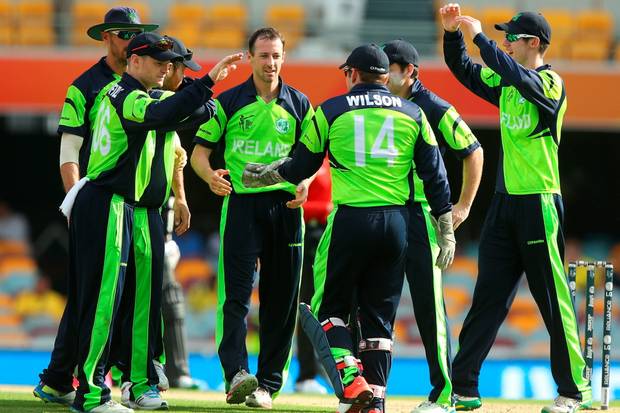 2011: Ireland thrill yet again
Ireland's performance in their game against England at Bangalore was one of the highlights of this tournament. England batted first and posted a loft 328. It all looked very bleak for Ireland at 111/5 off 24 overs, with the required run rate over 8 runs per over with not much batting left. The stage was set for Kevin O'Brien to play an innings of a lifetime as he scored a blistering 113 off just 63 balls to lead Ireland to the unlikeliest of victories. Though Ireland did not have much success in the rest of the tournament except for a win against Netherlands, this game will be remembered for a long time.
2015: Ireland continue their giant-killing run, Bangladesh make the knock-outs
Ireland made a rollicking start to their world cup campaign against West India. In a high-scoring contest, they chased down a target of 304 with ease, with 4 overs to spare. This was after a great batting recovery by the West Indies who were 87/5 at one stage. Paul Stirling, Ed Joyce and Niall O'Brian were the batting heroes for Ireland, with rapid half centuries. Ireland also defeated Zimbabwe and United Arab Emirates and only narrowly missed out on a quarter final spot. A notable highlight of the tournament was the performance of Bangladesh who made their first quarter final appearance at the world cup, where they succumbed to India. Their victory over England in the group stage was a memorable achievement. The tournament also marked the debut of Afghanistan and though Afghanistan only managed to win one game against Scotland, they were certainly competitive in most of their games and left no one in doubt of their talent.
2019 World Cup: Who will be the giant-killer?
Afghanistan will be the minnow team to watch out for. They showed a lot of promise in the 2015 tournament and they have a bit more experience under their belt now. Their right arm leg-break bowler Rashid Khan is considered one of the world's top spinners. In Feb 2018, he became the youngest player to top the ICC Player Rankings for bowlers in ODIs and in Sep 2018, he became the number one player in the ICC's all-rounder rankings. One should definitely be prepared for an upset or two from Afghanistan
The following two tabs change content below.
Aravind Mahadevan
I have been living in Hong Kong for the last 15 years. By profession, I am an investment banker and I am currently working for Morgan Stanley in their fixed income division. My favourite hobbies are chess, cricket and mathematics. In addition to following chess and cricket events, I am an active chess player and I play in tournaments in Hong Kong. I am also an avid reader of books- both fiction and non- fiction. Both myself and my wife Priya share a love of crime fiction, especially the Agatha Christie series. We also love travelling and exploring new vegetarian cuisines.
Latest posts by Aravind Mahadevan (see all)