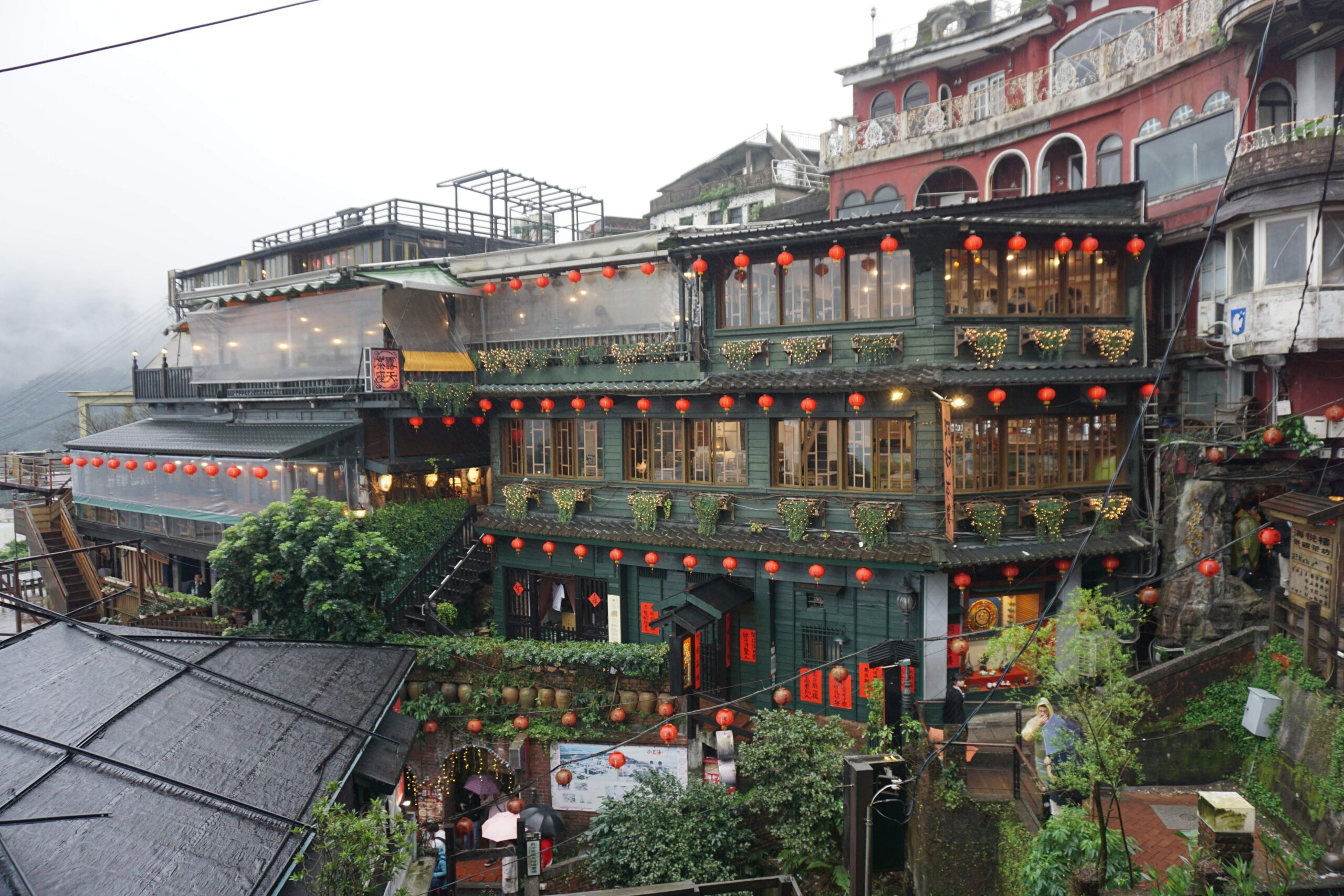 There are plenty better known 'long weekend' destinations from Hong Kong – Macau, Shenzen, Guangzhou, Beijing and more for a quick trip, but Taiwan may not be listed among the top ones. Here's why wanderluster Komal Lakhani-Shankar recommends it over the popular picks
Taipei is an hour and a half away from Hong Kong with direct flights every 30 minutes during peak hours. The city has a lot to offer in terms of sights, food, shopping, and nightlife. And if city life is what you are running away from then you can explore the quaint and quiet towns in the southern, eastern or western part of the country.
Day 1
Xinbeitou
If you choose to stay in Taipei, start by making your way to Xinbeitou where the Thermal Valley is located. Public transport is great here! Just two quick trains, and you're on the special train for Xinbeitou. Once, out of the station, Google maps will guide you well. First on the route is the Xinbeitou branch of the Taipei Public Library, it has a unique design and open balconies offering you a good view of the valley below. Next is the Beitou Hot Spring Museum (free admission) showcasing the history of the area as well as the geological occurrence that formed the valley and the rare minerals found in the water there. To soak up in these minerals you can step into the hot spring bath located next door for a NT$ 40 admission fee. Another five-minute walk up the hill leads to the Thermal Valley, also known as Hell Valley.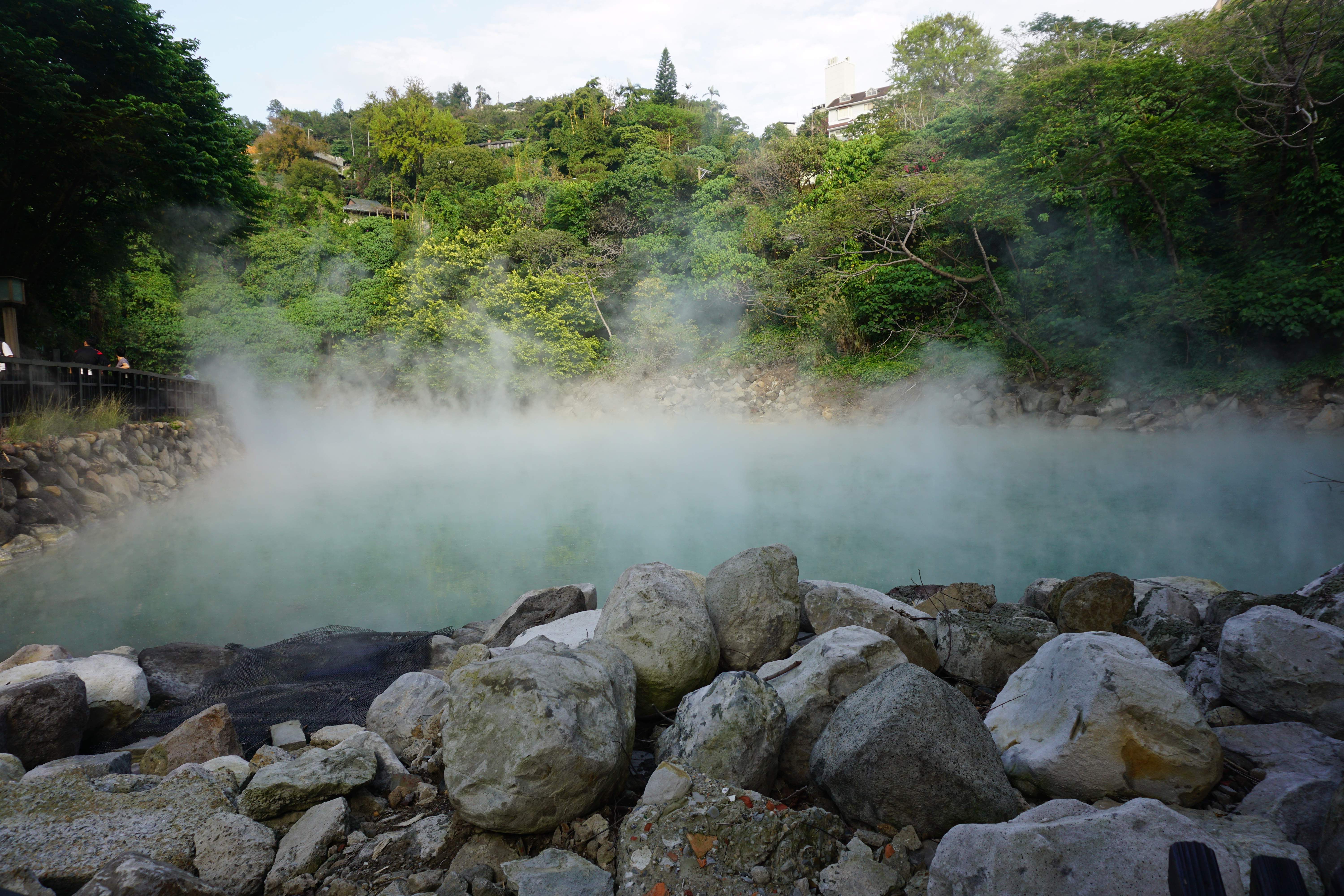 The Thermal Valley is a pool of water sunken into a crater that's constantly boiling and too hot to touch. Since I was there in Spring with the temperature being below 18 degrees Celsius, I did not mind the mystical hot steam (can't say the same for my hair), but as summer approaches it will be hard to stand still near the smoking jade coloured water for more than a few minutes.
You can spend half a day here exploring a few more museums up the hills or make your way to the next destination.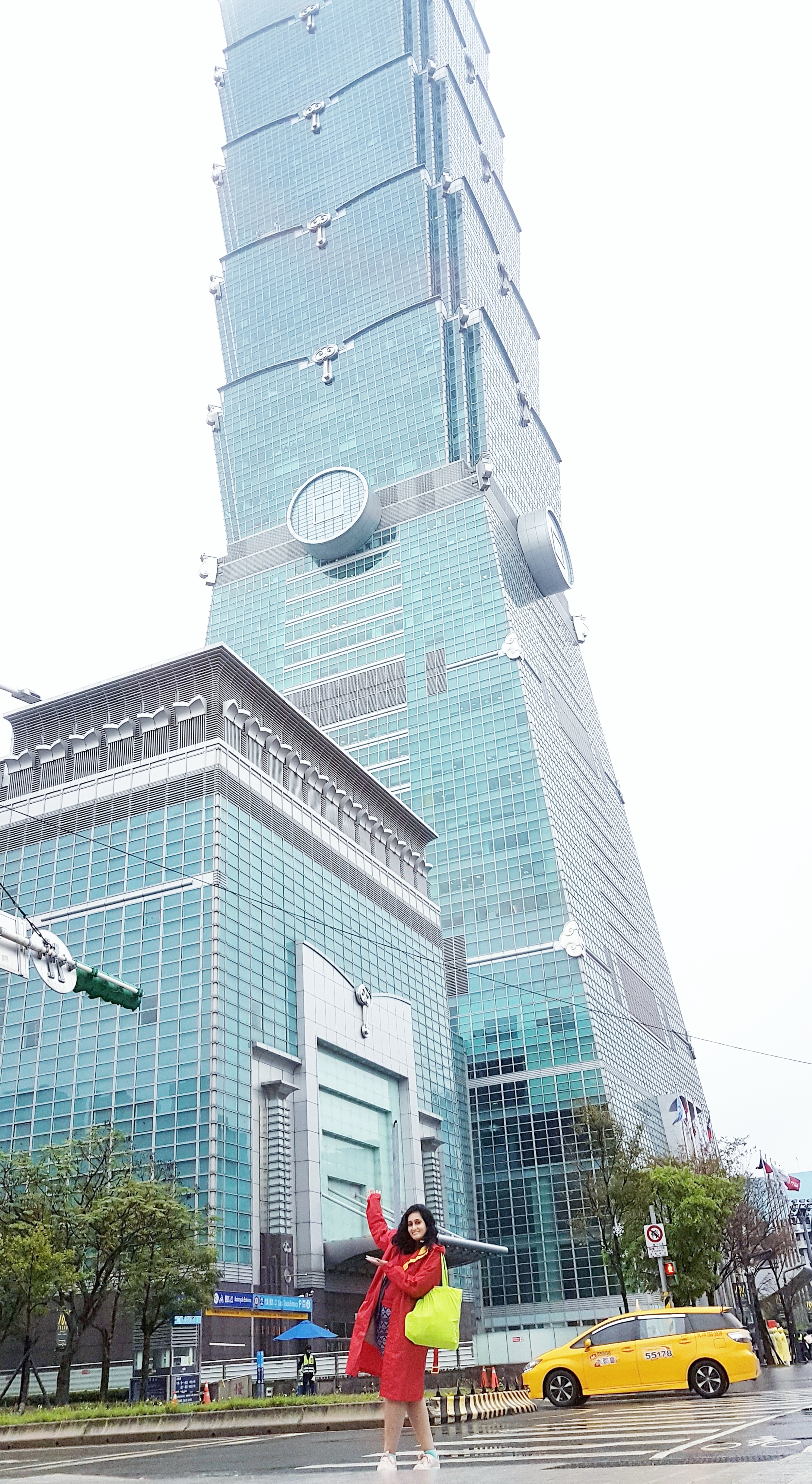 Taipei 101
Take the train back going towards Xiangshan and alight at Taipei 101 / World trade centre stop. Taipei 101 held the record of the world's tallest building from 2004 – 2010 till the completion of Burj Khalifa in Dubai. Hop onto one of fastest elevators in the world that take you from the fifth to the 89th floor (observation desk) in 37 seconds! Tickets cost NT$ 600. The outdoor deck on the 91st floor is open only when the weather allows it. The decks offer a panoramic view of the city. While you are there, check out the world largest and heaviest 660 ton golden wind damper that keeps the tower stable through typhoons and earthquakes. You can also shop for 101 souvenirs here and take photos with the Damper Baby, their mascot. On your way down see the world's largest coral carving as well. The rest of the building houses major brands and eateries so you have plenty to do there.
Night Life
If you still have the energy at the end of Day 1 you must immerse yourself into Taipei's vibrant nightlife, which some might argue is better than Hong Kong's. Besides the regular bar and club scene what's fascinating are the night markets. Night markets open around 6 PM and there are several to choose from in various parts of the city. Shilin Night Market (Jiantan station) is the biggest and most 'touristy' market in Taipei. For a more local feel, check out Raohe and Ximending.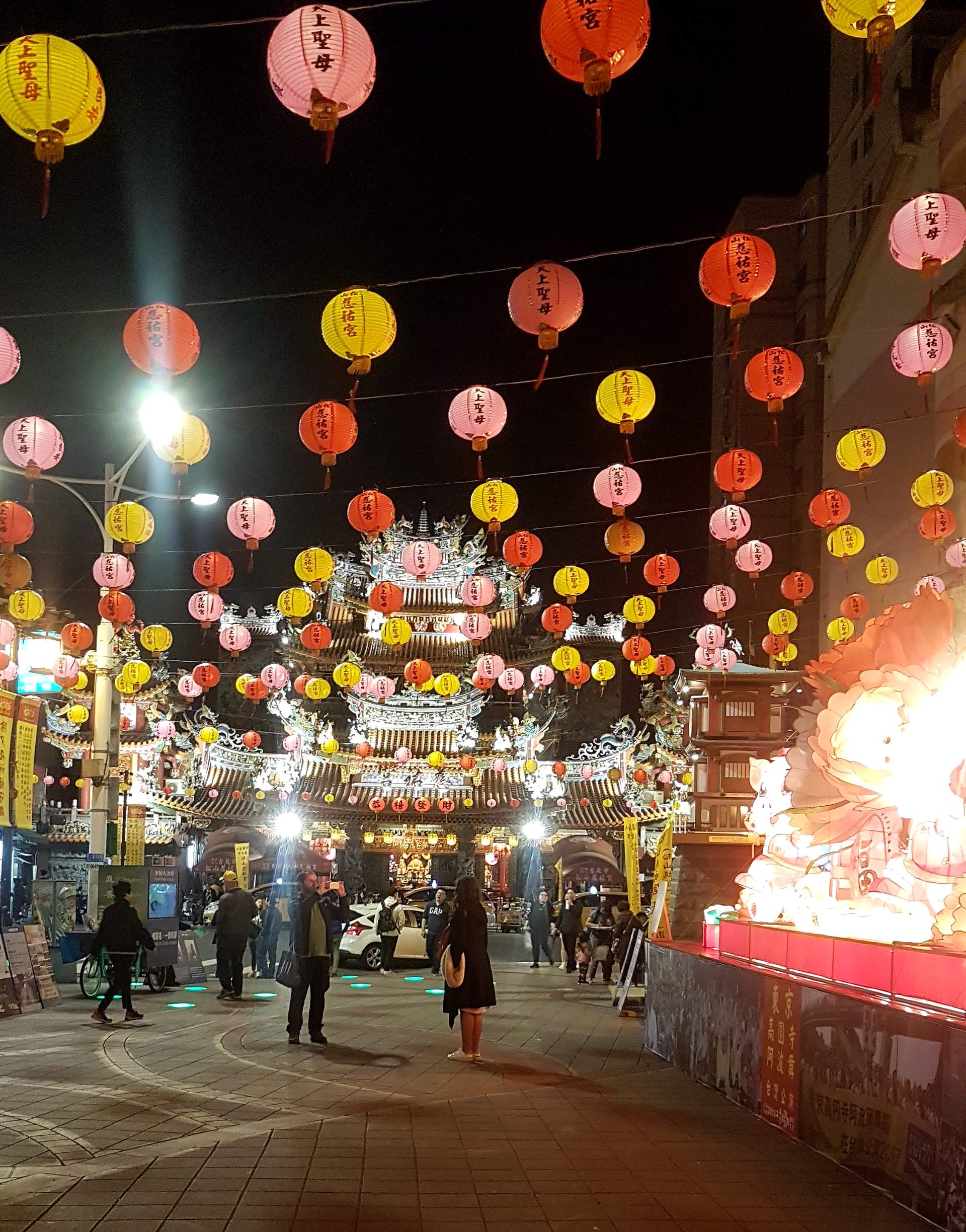 Raohe Night Market claims to be open till 1 AM, though places start shutting down post-midnight. It's a good place to shop for clothes, accessories, souvenirs… you could also get a massage and try local food.
The other market we visited was the Xiamending Walking District where we stayed for one night. If you love being smack in the middle of all the hustle-bustle then I would recommend staying in this area. It's one train stop away from the 'Main Station' (Taipei's version of Central/Hong Kong station). There are bars and pubs right next to the train station, around the Ximen Red House. The walking district located a few meters away is spacious and lined with branded and local stores. The rest of the place is occupied with food joints, street carts, spas, and arcades. Arcading is big in Taiwan. They have rows and rows dedicated to the crane games also known as 'merchandiser', where you use a claw or crane to pick up stuff-toys. These arcades are surprisingly populated by adults and many are open 24 hours a day!
Ximen or Ximending is also a great place to try street food and a ton of comfort food. From fried chicken to oyster omelettes, grilled corn, roasted mushrooms, and meat skewers to flaky scallion pancake that almost taste like Kerala parottas – all under NT$100, Ximen is a treat for foodies!
Day 2
Take a day tour from Taipei to Yehliu, Shifen, and Jiufen. You can take the bus or taxi and head there yourself or book a seat on the tour bus from the designated stop. If you're booking the tour bus, the benefit is that you don't have to plan anything yourself. However, the rigid schedule gives you limited time to explore.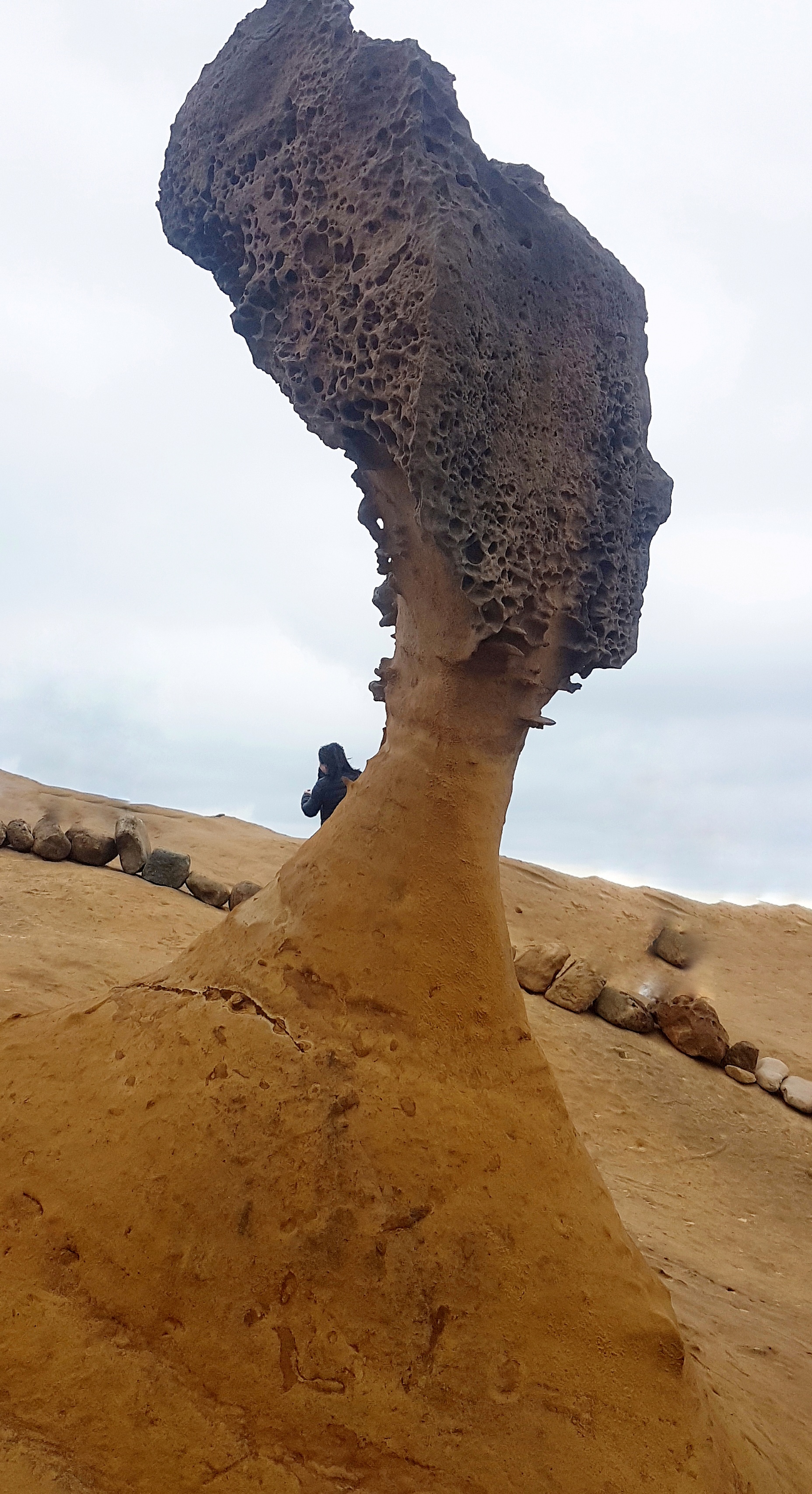 Start off your day at Yehliu. It is a region of sedimentary rocks consisting of a geopark that is a result of weathering which is the decomposition of rocks through direct contact with the planet's atmosphere. The geopark is home to the famous 4000-year-old Queens Head rock caused due to differential erosion by seawater during curst movement. Since the rock is close to the sea in an active eroding climate it is said that the 'queen's neck' might snap from the weight of the head in about 100 years.
From there you can head to Shifen; a small town with a railroad running right in the middle of Shifen Old Street is also used as a tarmac for sky lanterns. Lanterns prices start from NT$ 150 and are available in different colours for different wishes. You can write messages on the lantern get pictures clicked and then send it on its way. Or you can buy mini lanterns to take home for keepsake. Here, try the famous chicken wings stuffed with rice, which used to be the meal of the miners, giving them enough energy to survive an exhausting workday. A kilometer away from the town is the Shifen Waterfall the biggest of its kind in Taiwan. At a height of 40 meters, it creates a billowing mist in the river below. The sound of the waterfall is rather calming, I could sit there for hours watching it.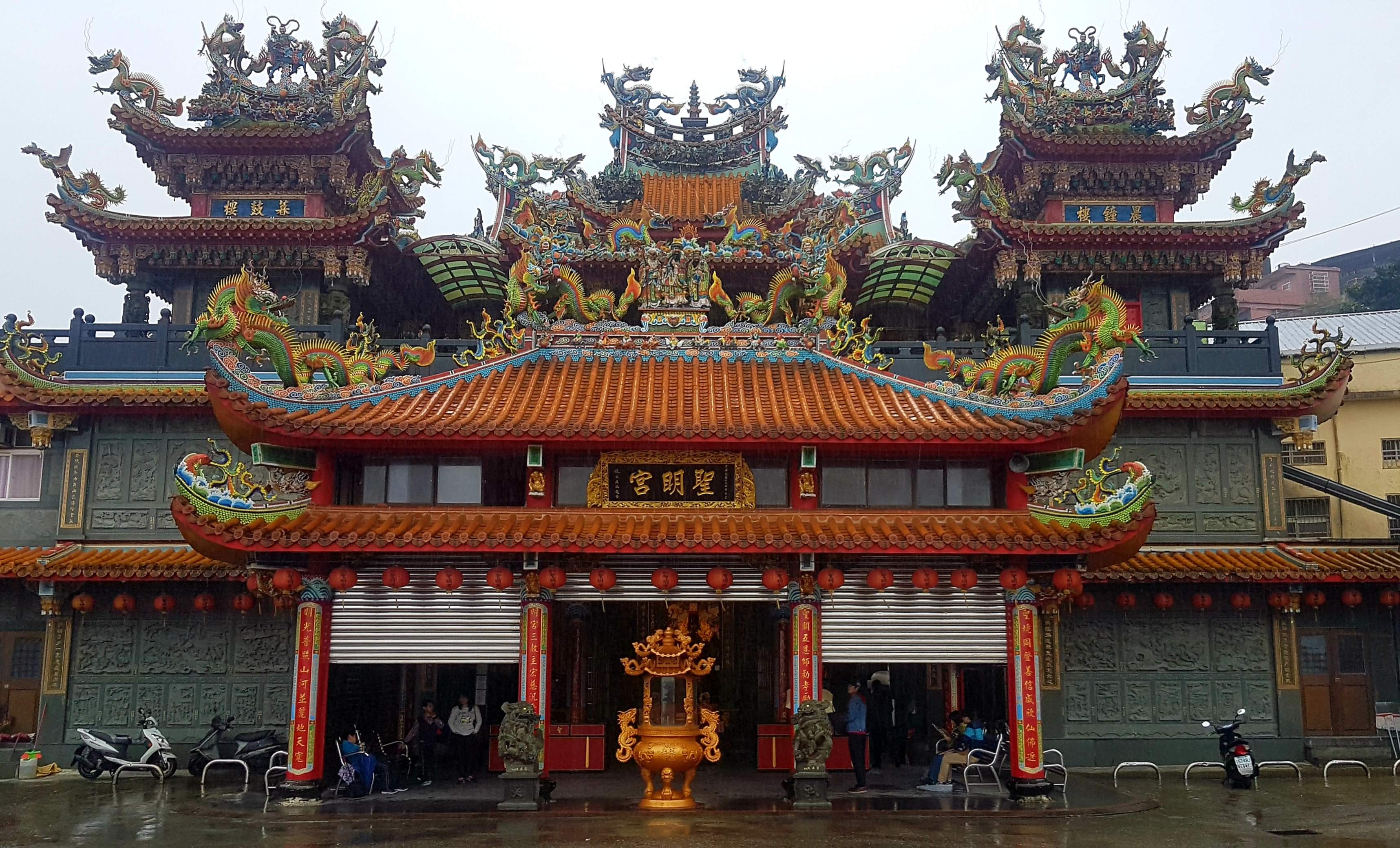 Jiufen used to be a gold mining town during the Japanese era. This quaint place was re-popularised by the Japanese anime movie Spirited Away. Located on a mountain it is like a maze with narrow lanes and alleys and something to be discovered at each corner. Tea houses and food stalls dominate the markets. You can also buy leather, clothes, souvenirs and traditional Taiwanese candy here. As you continue walking around you are greeted with views of the Pacific Ocean and hills, and a temple above with its intricate design.
Day 3
Hualien County is on the east coast of Taiwan is a two-hour fast train ride away from Taipei. You can book a guided tour when you get there or better yet book one online before going. Train tickets can be booked at the Main Station or any 7-Eleven stores across Taipei. Some time slots tend to sell out faster than others so it's good to book your tickets at least a day or two in advance. Hualien is famous for its natural beauty. For our day tour, the bus picked us up near the station (they also have hotel pickups). Our first stop was the Pine Garden which houses an ex Japanese military command post proving a clear view of the harbour for identifying ships and aircraft coming into Hualien. The building was hard to detect since it was hidden behind a dense cover of the pine trees. Now the gardens feature the main building with historic artefacts, a cafe, and a souvenir shop.
Next, we stopped by a place called Jia Curry for lunch. This is a Japanese-inspired wooden restaurant with panelled windows. It had a decent food selection and a vibrant atmosphere. There will be a minimum charge of NT$ 100 here. However, the staff does not understand English and most of the menu is in Mandarin. My suggestion is to grab breakfast before you hop on for your tour and avoid eating in the restaurants recommended by the tour guide, especially if you are on a budget.
Finally, we left the city and made our way to the mountains. After some winding roads, our first stop was Cingshuei Cliff which offers panoramic views of the deep blue waters and landscaped mountains. The Chongde Trail that starts just below the cliff leads down to the beach but be cautious since the trail could have poisonous snakes and wasps.
After taking in the ocean air we found ourselves at Eternal Spring Shrine. From a distance, it appears to crown a mesmerising waterfall in the middle of a mountain. Cloudy skies, lush green mountains drenched in rain, a gushing grey river and an iconic red suspension bridge made me put away my camera and soak in the raw beauty.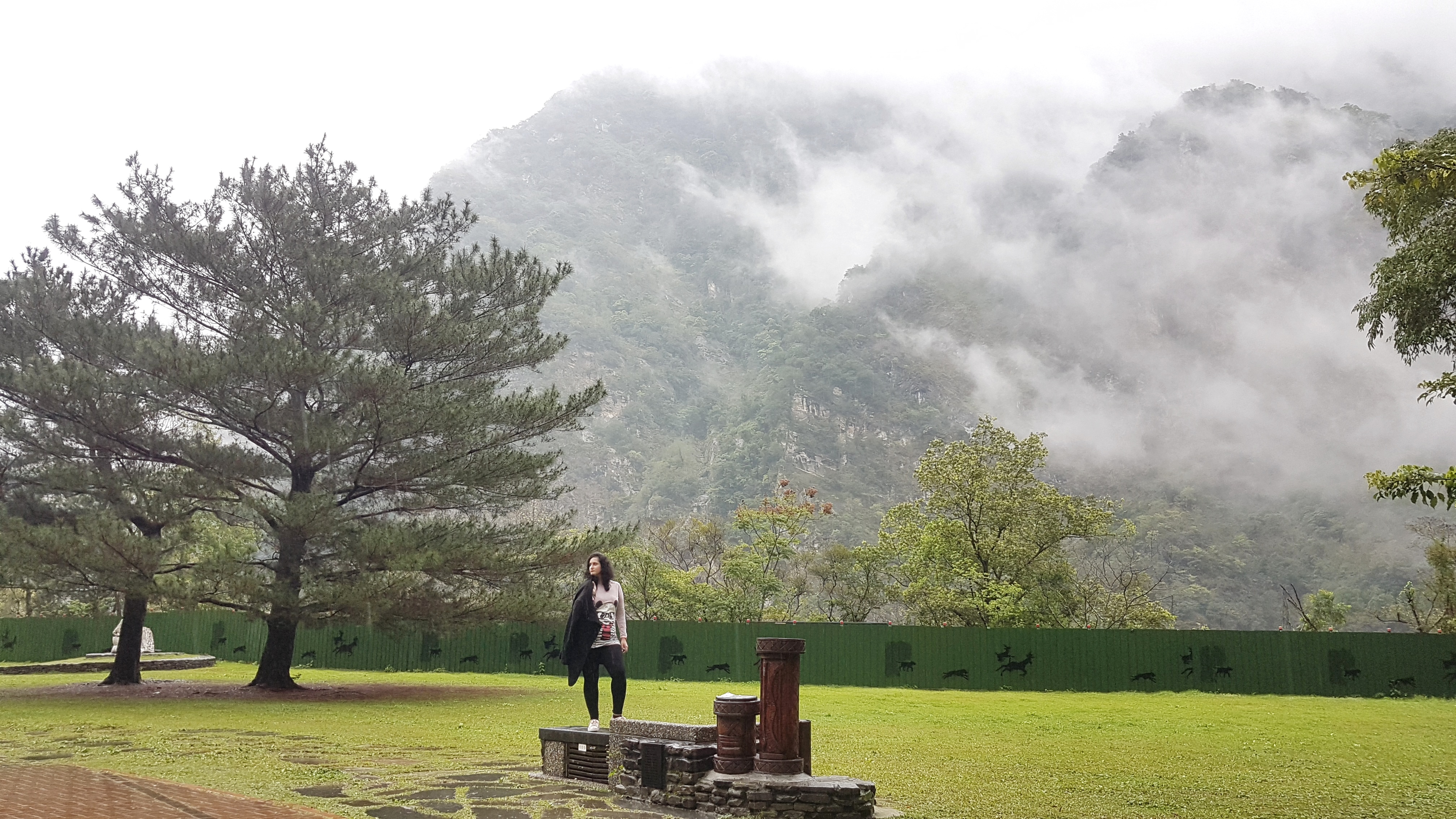 We drove from the river to a plateau and stopped at the Buluowan Terrace. Buluowan is a large hill-top terrace with a walking trail and exhibition halls where visitors can learn about the culture of tribes like Shisanhang and the Truku (Taroko) who were the early settlers of the region.
Finally, we put on our hard hats and set off on the Swallow Grotto Trail located within the Taroko National Park which is full of marvellous gorges. With the river running in between, both sides of the gorge having natural caves, home to the swallow bird. One of the cliffs in the gorge resembles an Indian chief and is called the Indian Chieftain Rock. The rocks on one side of the river are marble rocks and can be easily identified by its design and the marble effect.
The last stop on our tour was Chihsingstan which was a pebble stone beach. You cannot walk bare feet here. The big white waves and blue water make for beautiful views.
After the tour we had a few hours to kill, so we decided to explore Hualien city and boy, were we happy to do so! Besides a host of eateries, Hualien is also a bargain shopper's paradise. We walked around Zhongzheng Road, Zhonghua Road, and Zhongshan Road and shopped till we almost missed our train back to Taipei! With clothes retailing at NT$ 100, can you blame us?
Staying overnight or are taking a late-night train? Why not check out the Dongdamen or Tungtamen night market.
Day 4
Visit a museum. If you love history or art Taipei has a plethora of free and paid museums to choose from. Spend an anfternoon admiring art at the Taipei Fine Arts Museum or be transported back in time while looking at the artefacts at the National Palace Museum.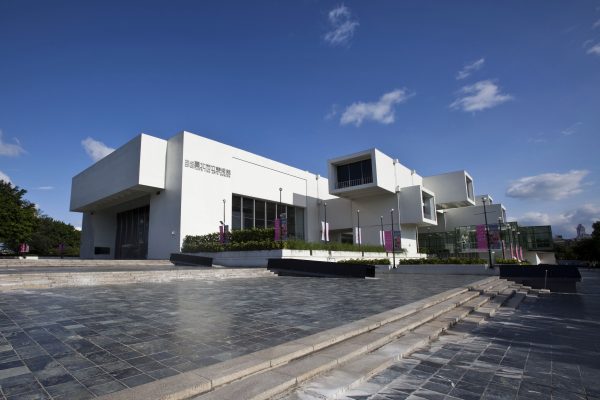 If you still have a few hours before you fly and are looking for some not so expensive retail therapy, visit Taipei City Mall, located underground you can access it directly from the main station or take a taxi to one of the several over ground entrances. The mall has clothing, accessories footwear, bed and bath linen, and video games. Half of this underground tunnel is a gamer's paradise. Here you can buy video games, anime themed toys and memorabilia, consoles and everything else one could dream of. Another material Taipei City Mall is famous for is Jade. You won't find the finest quality here but have fun with some impulse buys of jade-like rings, bangles, lockets, statues and more.
Other underground malls are Zhongshan Metro Mall and K Underground both of which can be accessed from the Main Station. Underground malls are great alternatives to street shopping or night markets if the weather is not on your side.
There, you have it – a four-day trip to Taiwan. If you find yourself with some free time you can also scout out Taipei new city which is just short ride away. You can always switch up the places you want to visit or reduce the number of attractions depending on how intense you want your travel to be.
(as published in A-DesiFlava magazine's May-June issue)
The following two tabs change content below.

Komal R. Lakhani
Komal R. Lakhani is a writer, blogger and Youtuber. Born and bought up in Mumbai Komal has a Masters in English Literature with a major in History and Psychology, along with being a certified Yoga instructor. She has lived in Canada and the UAE before moving to Hong Kong. "My love for writing developed in school and I haven't stopped writing since then. My writing is focused on being relatable and striking a chord with the reader, I prefer the use of simple words over complex vocabulary. Besides contributing for various publications, I also maintain a personal blog called Komalskorner.com which is inspired by my life and the people around me. I love to travel, Google everything in world, bake and experiment in the kitchen, in my spare time I also vlog on my YouTube Channel. You can connect with me there or my social media handles @komalrlakhani.

Latest posts by Komal R. Lakhani (see all)