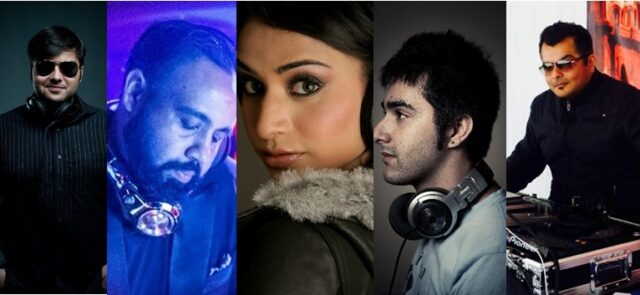 You may have been fans of their music, but have you ever known who are the players behind some of the great tunes at private and public events in Hong Kong?
In recent times, Bollywood music has garnered exponentially greater recognition and appreciation in Hong Kong. The greatest contributors of this are local Indian DJs, who entertain audiences with the best of Desi Beats. Interestingly, many of them also lead other careers and maintain prolific professions as they continuously extend their music portfolios. A-Desiflava spoke to the top Indian DJs in Hong Kong to explore their views and to discover what has been instrumental for them as they continue to rhythmically jam out beats of success.
DJ Raahil – Raahil Chhatpar
Raahil Chhatpar's first encounter with DJing happened at the Dubai clubs when he was just fourteen years old. Since then, he has played across the globe at weddings, private events, and even in public parties. His list of gigs includes prolific functions and award ceremonies. Most recently, he played at the after party of the Dabangg show 2017, for the one and only, Salman Khan. Chhatpar has also composed several remixes of his own, and his standout track is 'Enna Sona,' (YouTube: eT0h7kqTha8) which was officially released on the record label AIDC. During the day, Chhatpar works as a headhunter in financial services, and this has meant that he has had to endure several sleepless nights to also become a musical maestro in Bollywood tracks, mashups, and deep house. Chhatpar has been in the industry for over fifteen years, and as an incumbent of his field, he hopes to initiate his own DJ academy and be world famous for his production.
Get in touch with Raahil – 62008827
DJ Rahul – Rahul Idnani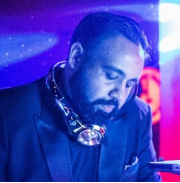 Rahul Idnani journey into DJing began with mixing songs from cassette tapes. The nature of mixing songs developed from a hobby into a profession, as Rahul's interests in becoming a professional Bollywood DJ escalated further. He honed his skills by keeping DJs such as Aqeel, Akbar Sami and NYK as his idols. Today, he is one of the city's top Indian DJs, and is also looking to get involved in inspiring other young DJs to success, as he believes that "the world needs more DJs." When he is not DJing, Rahul runs a company called "Elite Entertainment," which manages events and artists. He will, of course, continue to pursue both roles as much as possible, as hopes to soon become a global phenomenon, where he is so famous that he doesn't even need to introduce himself.
Get in touch with Rahul – 61030413
DJ Agni – Anamika Chhawal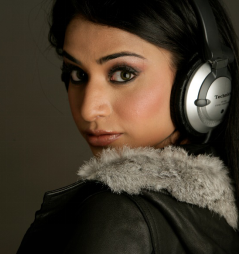 "How is it possible for just one person to singlehandedly drive the vibe of a dancefloor?" wondered Anamika in the late 2000s. Today, she holds bragging rights to claim that she is the first South Asian female DJ in Hong Kong. Her claim to fame came in 2011, when she started an initiative known as 'Flash Bollywood.' Every Saturday after 1 am, Anamika took charge of the dance floor at various clubs and played her entire repertoire: 90s, Bollywood, techno, and hip-hop. She is presently also part of the Rezonance team, which organises private events and parties. Eventually, she wishes to progress from being a DJ to becoming a music producer and create music that also incorporates Hong Kong essence. On weekdays, she currently fulfils her daytime as an investment consultant at Square Yards – Global Real Estate Investment Platform, which often gives her just as much satisfaction. Having a full time profession is pivotal, she maintains, and she strongly preaches others to complete their educations over and above their passions.
Get in touch with Anamika – 68978230
DJ DEEP – Kunwar Deep Singh
DJ Deep is a musical maestro with many notes. As a DJ, he often specialises in house, hip hop, commercial, trap, EDM, Bollywood, and bhangra. From a young age, he sought inspiration from across the globe, right from the era of the 80s to the current age. Idolising icons has allowed Kunwar to self-learn how to sing, play the piano and drums, as well as compose and mix music. While he started his DJing career with Desified Bollywood party scene, he is also commonly known for his regular gigs at the annual Holi beach party. As he assumes the role of an assistant account at a construction firm, he maintains high intentions for his DJing profile. He has recently transitioned into becoming a VJ, and he now looks to enhance the entertainment of an event by combining innovative visual art with Music.
Get in touch with Deep – 90725114
DJ Hiro – Hiro Tillani
DJ Hiro claims that music is in his DNA. Over time, he has progressed his passion for music into a profession of being a sound audiophile. Besides being a reputable DJ, Hiro is also a consultant on audio players, equipment, and configurations to get the best sound output. Hiro has been trained and mentored by DJ Simon Choi, a former DMC champion, and a thorough expert on mixing, scratching, as well as handling a crowd on the dance floor. Till date, DJ Hiro has garnered a prolific reputation of playing Bollywood, Bhangra, Commercial and House at private parties, functions, weddings, as well as cafes and bars. Among his many prolific experiences, DJ Hiro has DJed alongside DJ NYK, and his most prolific track has been 'Chake De Phatte.' While he has been running a garment business for the past two decades, DJ Hiro hopes to continue DJing and expand his network of DJs, organisers and other inspirational leaders across industries.
Get in touch with Hiro – 51887816
The following two tabs change content below.
Suraj (Sam) Samtani is an international Writer & Editor, with articles published across medias. He is also an Academic Coach, Native English Teacher & Tutor (NET), Management & Marketing Consultant, and Award-Winning Poet.
Latest posts by Suraj Samtani (see all)